Cat Picture: Adopt a Cat – Keep the Hearts Purring
Cat Picture: Adopt a Cat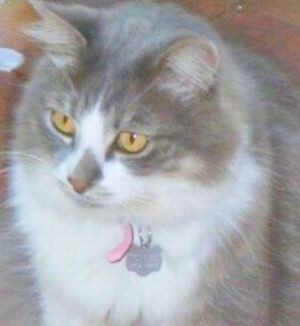 Meet Tommee (Tom), a lovely adult Persian mix male – a family cat from Queensland. The Tommee's owner relocates overseas and the kitty is looking for his new loving home together with his fellow cat Buddee.
Are you a new loving family for the "Father & Son"?
Cat profile and contacts:
http://www.petrescue.com.au/listings/220808
Note: The adoption details are actual on the day of publication. Open your heart and adopt the cat or share among cat lovers and cat owners to save the cat's life.
Photo by: Carolyn / Margo's Animal Sanctuary
Ozzi Cat – Australian Cat Lovers and Cat Rescue – Keeping The Hearts Purring: