Aiko Cat
Meet Aiko! A Lovable Child
Aiko was born on a sunny November day in Australia in 2014.

Aiko loves sunshine and being a lovable cat.
Aiko sends love, happiness and smiles.

Aiko brings happiness and warmth into life.

~ Miaww ~ Aiko

"Aiko" means "Lovable Child" in Japanese.
Kawaii Gorgeous Aiko
Aiko supports all the kitties around the world!
Aiko sends love and kisses to every furry friend.

10% of proceeds from Aiko's kawaii gifts Aiko sends to kitties that need it most.
Help Aiko to help more kitties!

Purchase Today:
Aiko Greeting Cards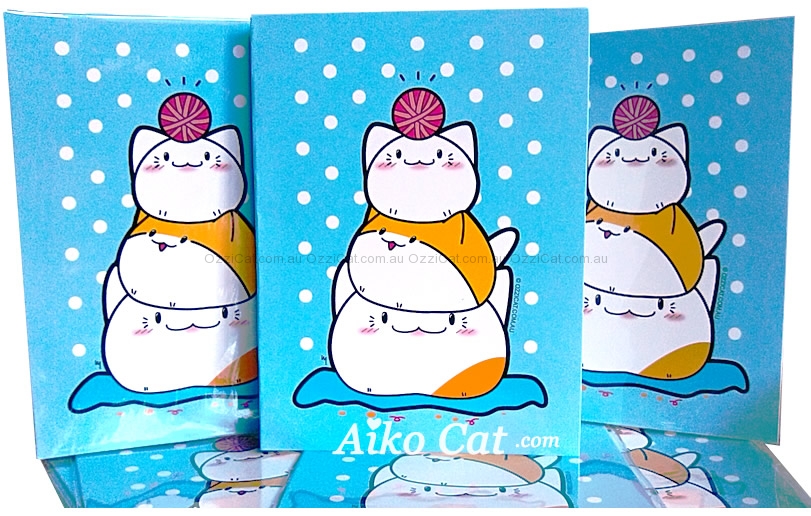 Aiko Cat Birthday Christmas Greeting Cards (Set of 5 Cards)
Adorable kawaii Aiko, a Lovable Child, just got something special! It's a ball of yarn! Aiko has awesome friends. Aiko is happy! Make somebody special feel awesome like Aiko on their Birthday or Christmas party!
You Get: A set of 5 Greeting Cards. Cards are blank inside, ready for your message. Each card is in a resealable clear plastic bag. Want more cards? Change the Quantity field. Example: 'Quantity = 2′ means you will receive 2 sets of 5 cards, i.e. 10 greeting cards in total.
Price: $0.00
Aiko Christmas and Birthday Gifts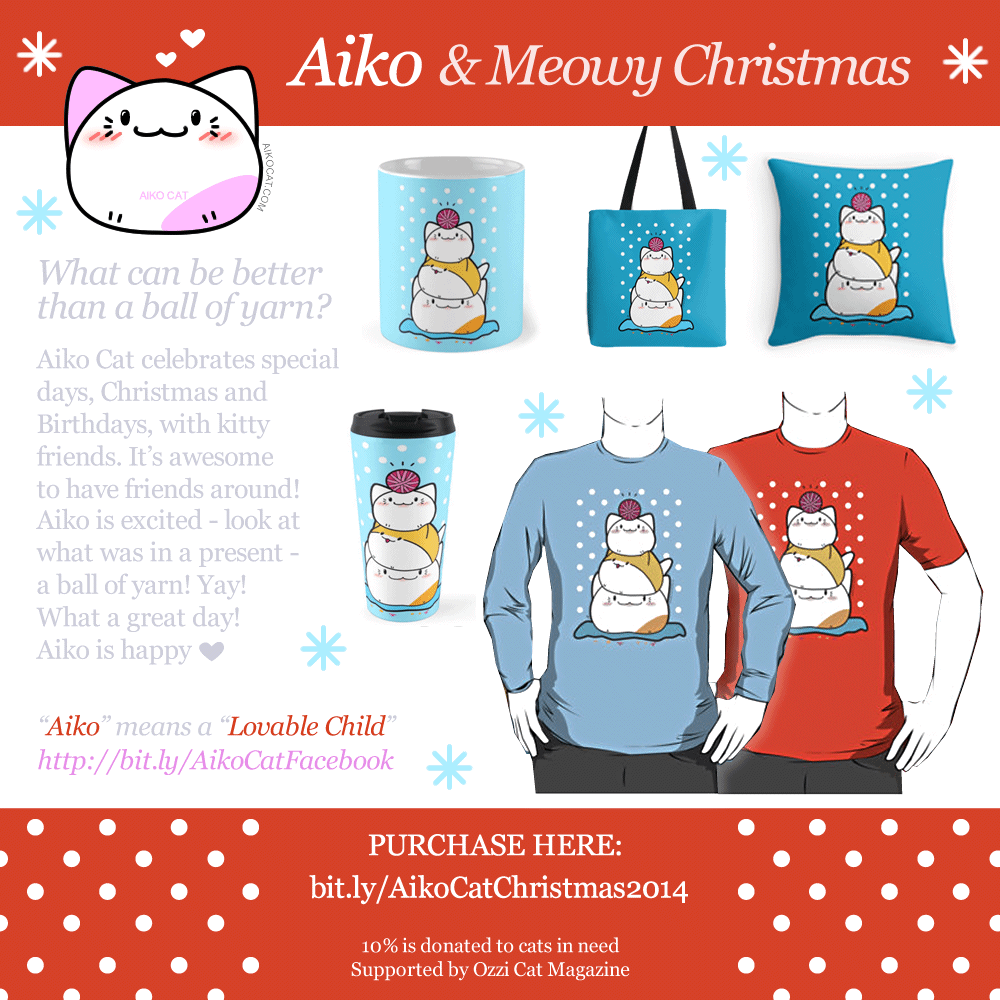 Share With Cat Parents and Cat Lovers!