Ozzi Cat Helps Cats In Need
OZZI CAT'S DONATIONS & PHILANTHROPY
Natalie Krotova, the Founder of Ozzi Cat has been helping and supporting cats in need her whole life. Since starting Ozzi Cat and Ozzi Cat Magazine, she organically applied her donation and philanthropy activities to her business. She continues helping cats locally and around the world in a loving memory of her special cat Manya. Since 2011 Ozzi Cat brand has been helping and supporting cats in need and the projects that improve and save cat lives.
Thanks to Ozzi Cat Magazine subscribers, and to the cat lovers who make a separate donation, Ozzi Cat's donation fund grows with every sold magazine copy. We donate $1 from each sold magazine copy. Money help cat rescues, cats in need, and are used for special projects that save, protect, and improve cat lives.
Ozzi Cat's monetary donations supported many cat rescue groups, including:
2nd Chance Cat Rescue
Animal Alliance
Little Paws Kitten Rescue Association
Unweaned Kitten Rescue Network
Geelong Animal Welfare Society (GAWS)
Help Save The Furry Ones
Purrfect Match Cat Adoption Centre
Mini Kitty Commune
Nine lives, Four Paws Rescue
WildCats Rescue
Pets Haven Foundation
Mini Kitty Commune
Purrs of Point Cook
Robyn's Nest & All The Rest Animal Rescue
Maneki Neko Cat Rescue
Ingrid's Haven
Maneki Neko Cat Rescue
Canberra Cat Fix Project
Robyn's Nest & All The Rest Animal Rescue
Abused Animals Rescue, a cat rescue group in Cairo, Egypt
Purrs of Point Cook
Cheltenham Cat Rescue
Rescue Cats Safe Haven
Peninsula Cat Rescue
Ozzi Cat supports cat-related causes, initiatives, special and special needs cats via monetary donations, volunteering, information support, passing over goods from our partners and cat lovers, and via other ways that help save and support cats in need. During our philanthropic activities we supported special and special needs cats and were in touch with many rescues and animal organisations, including:
Cat Cuddle Cafe (QLD) Donation for "Cat Colouring Night" fundrasing event.
Ingrid's Haven Winter Warmer & Intensive Care Unit Appeal Donation for electric bed sheets to keep kittens and cats warm and for an upgrade of the cat intensive care unit (isolation area for sick cats). link
Second Chance Rescue (Victoria). Donation of goods for a fundrasing campaign.
SocialCatWork, international network for lost and rescue cats. Donation of ColourMeow.com's custom cat colouring pages for the fundrasing campaign.
Abused Animals Rescue (Cairo, Egypt), rescuer: Marina Malak, FB page. Donation for food and shelter for street cats.
Robyn's Nest Animal Rescue Donation for an abused kitten Bridie's recovery who had her leg amputated. link
Maneki Neko Cat Rescue Donation for a surgery for an abandoned cat Neo who has had a broken jaw for a number of weeks. link
Canberra Cat Fix Donation for a community desexing project in Canberra so people on low incomes can desex their cats. link
Geelong Animal Welfare Society (GAWS) Sponsoring a rescue rabbit pen
Meow Meow Cat Cafe & Pet Shop (Kuching The City of Cats, Borneo) Donation for street cats rescuers
Peter The Cat Donation towards his palate surgery to close the hole on his palate so the food does not come out of his nose when he eats, which makes him sick. link
WildCats Rescue (Queensland) Donated 20 cat bowls for mum-cats and kittens
Disabled cat Yazzle who has rear paralysis due to a car accident, chronic constipation and chronic urinary tract infections Donation towards getting a cat wheelchair. link
Ingrid's Haven – No Kill Cat Shelter Donation supporting the "The Philadelphia Project" – a place for caring for FIV+ cats. link
Unweaned Kitten Rescue Network (Queensland) Donation towards a cat's surgery to fix urinary problems in order to improve adoption chances
Animal Alliance Donation for a burnt kitty
Wildlife Rescue & Protection
Lort Smith Hospital (Melbourne) Donations, featuring cats for adoptions
University of Melbourne Veterinary Hospital Media support
Geelong Animal Welfare Society (GAWS) Donations, volunteering, Cat Pen sponsorship, Rabbit Pen sponsorship
Saving Animals From Euthanasia (SAFE) (Western Australia) Media support
Complete K9 Solutions Pet rescue and pet behaviour event
Lanai Cat Sanctuary (Hawaii)
Villa Kitty Bali (Bali)
Cat Cafe Melbourne Sponsoring an one-eyed cat, the cat cafe's resident
Cat Cafe Adelaide Media support
Alley Cat Rescue (USA) Media support for Trap-Neuter-Return (TNR) program
Geelong Animal Welfare Society (GAWS) Donation for a surgery for a blind dog Liza so she can find a forever home. link
And more…
We Will Support More Cats In Need!
Subscribe to Help Us Now: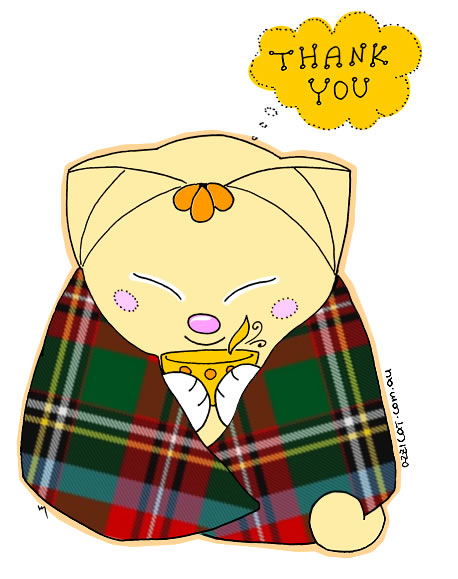 Share With Cat Parents and Cat Lovers!