Donate to Australian Cat Rescue and Cats in Need
Ozzi Cat's Pot of Love helps cats in need. We send money donations to ethical cat rescue groups to support cats in their care. Money cover vet bills, food, bedding, and other costs involved into making the rescue kitties happy and helping to find them forever homes.
Ozzi Cat aims to donate $10K each month to rescue cats in need. Add a bit of your heart to the Ozzi Cat's Pot of Love!
On behalf of amazing cat rescuers and cats in need, I heartily thank you for your kind donation. Wonderful people have donated various sums for the cats. Any amount is welcome. Thank You for making a great thing for cats today!
We will pass your donation in full to the needy rescue cats. It will be added to the donation we make from the Ozzi Cat Magazine. We donated money from Issue3 to the 2nd Chance Cat Rescue (Victoria), money from Issue4 to the Little Paws Kitten Rescue Association (Queensland). The list of cat rescues and cat causes we supported.
Support Australia's cat rescues and cats in need:
Click to Donate Now:
Thank You!
Natalie Krotova,
Founder and Editor-in-Chief,
Cat Mum, Cat Behaviour and Training Specialist, Special Needs Cats Ambassador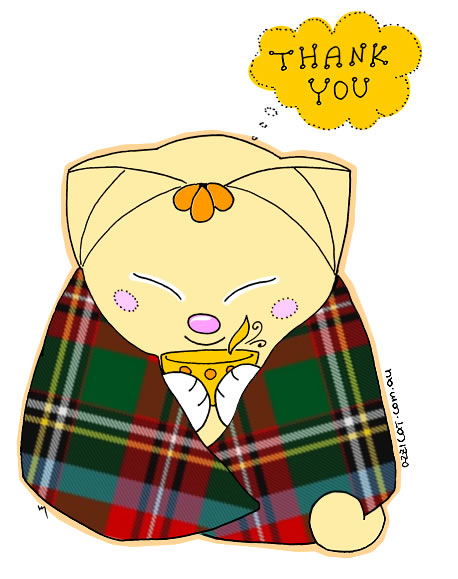 Share With Cat Parents and Cat Lovers!