Cat Book Review: The Power of the Cat by Ann Walker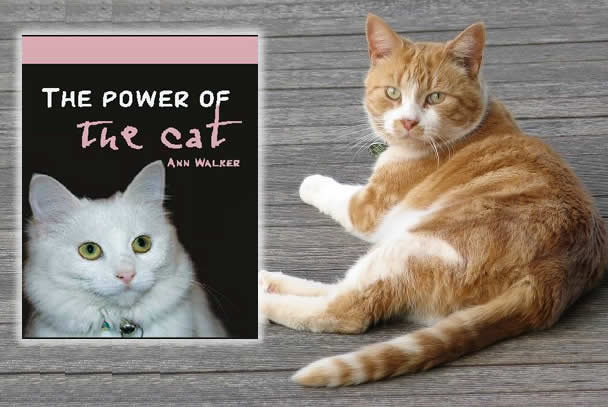 The Power Of The Cat book written by Ann Walker is about how much cats brings into her life and what an important role they play. The Power Of The Cat shares heartwarming and emotional stories about life and bond with so many lovely cats. Here is the book review written by Pam.
Review of The Power of the Cat
"We know our animals love us, and we love them – don't we? As we journey through life with animals as our companions we learn from them. They become not only our dear companions and friends, but in many instances our teachers.
In this delightful book, Ann Walker shares with us her journey of spiritual growth and understanding, warmly and with great openness, through her beloved feline friends.
The Power of The Cat is for anyone who has ever loved a cat.
I believe it can open us to a deeper understanding of the mystique of the cat – and perhaps we may even be fortunate enough to recognise one of our past feline friends in the face or behaviour of one of our current companions."
Pamela Talbot Adams,
author of Angels Who Came with Fur and Four Paws
Get your copy of the book here: The Power of the Cat.
Read The Power of The Cat and share your review.
Share With Cat Parents and Cat Lovers!