What to Put into Pet's First Aid Kit and Pet Evacuation Pack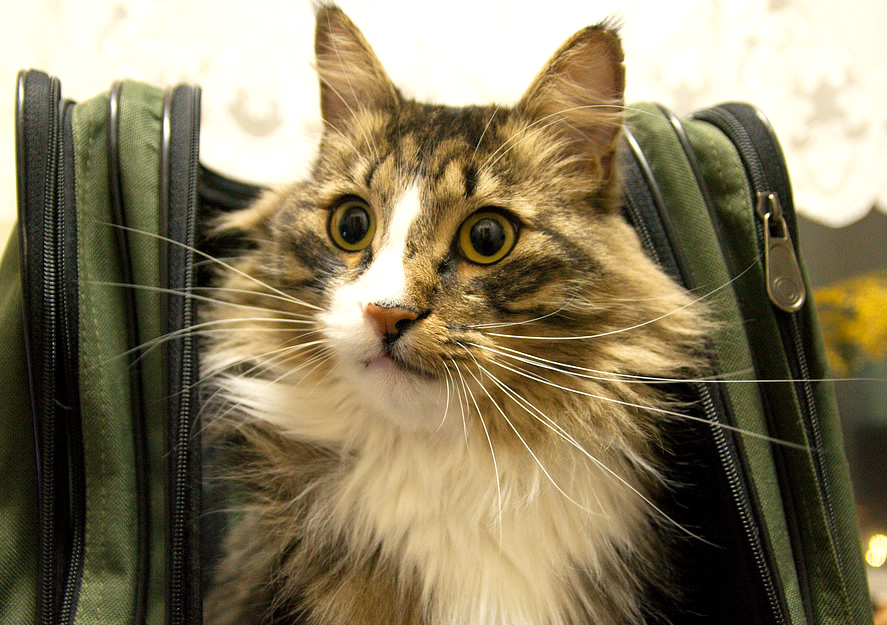 Everyone who had gone through a fire with their pets understands the importance of being prepared before the disaster strikes.
During the hot summer and high temperatures in Australia, think about your cat today – check if you have your pet's First Aid Kit and a Pet Evacuation Pack ready.
See what should be in it – information is prepared and provided by National Animal Rescue Groups of Australia Inc, Disaster Response Team (NARGA DRT).
Pet Evacuation Pack
Your Pet Evacuation Pack needs to be ready, waiting and easily accessible to use before a disaster hits. It should contain the following:
Animal First Aid Kit (see below for its contents)
Medications, veterinary and vaccination records, microchip details
Two week supply of bottled water and food for each pet
Food and water bowls, serving utensils, can opener
A familiar blanket or bed inside a crate or secure cage
A harness and lead. A long lead or rope if no crate or cage.
Toys, treats, grooming items, including shampoo
Contact details of owner firmly secured to the crate or cage
Sanitation needs: newspapers, paper towels, disinfectant, doggy bags, kitty litter
Animal First Aid Kit
Pet first aid kit should include:
Scissors
Tweezers
Eye wash
Ear wash
Tick remover tool
Tape
Roll of gauze
Gloves
Antiseptic spray and or wipes
Antihistamine
Syringe or large eye dropper
Compression bandage
Wool blanket that can be knotted to make a carry sling
First aid booklet
Maruka: We found that pure wool has a much lower combustion rate, plus even if soaking wet it provides the animal with some insulation, so no nylon please.
Adrian: Honestly, your neighbours are the best response you could want. We have 2 neighbours close by which are usually around. I have said to both, if there is ever a fire or emergency to do whatever they have to in order to get our cats out early as possible.
Leeanne: Have a cat carrier in the laundry cupboard in case of emergency.
Sarah: Have your cat carrier in an easily accessible place plus a towel for inside or to cover with (helps to keep them calm). I keep all my cats info together with my own important documents and their medications kept in a tupperware container – one of those travel water bowls for dogs could also come on handy too.
Vicki: A great idea is to have all that ready to go in the cat carrier In a bag so all have do is grab bag out grab kitty put him her in grab bag and go!
Thank you SO much for sharing, guys!!
Do You Have a Pet's First Aid Kit and Pet Evacuation Pack Ready?
Comment with what you have in place for a cat emergency.
Share With Cat Parents and Cat Lovers!
Tagged Disaster Response Team, emergency, First Aid Kit, must have, NARGA DRT, National Animal Rescue Groups of Australia, Pet Evacuation Pack, prepare, resources