Milo Meow Cat
MILO MEOW TM – A Sweet Little Shy Cat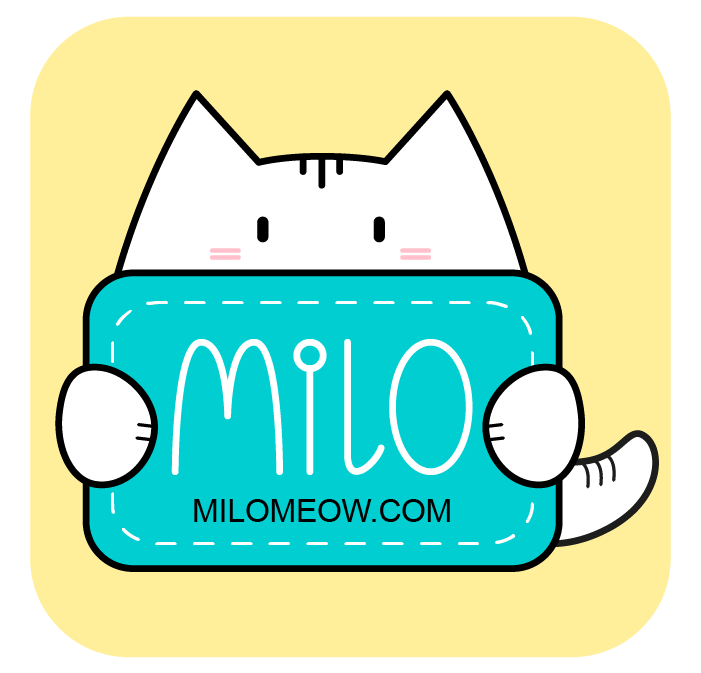 One warm tender morning in Australia
when the sun touched everything with a soft golden light,
a little white cat Milo was born.
The little shy sweetie with cute blush on his cheeks
came with a special heartwarming gift -
love, tender cuteness, and warmth for you.
Would you hug and love Milo?

Milo Meow, a sweet little shy cat xoxo
Let's be friends! Like & follow:
Facebook.com/MiloMeowCat · Instagram.com/MiloMeowClub
(tag: #MiloMeowClub)
· MILO MEOW FAN CLUB · JOIN! ·
Cute cat stationery and adorable cat-themed products!
Be the first to hear about Milo Meow's special offers! Join Now!

MILO MEOW · CAT SHOP → SHOP NOW!
MILO MEOWTM © OZZI CAT. Artist: Natalie Krotova. Part of sale proceeds is donated for rescue cats and cats in need.
MILO MEOW CAT STATIONERY: CUTE CAT TODO LISTS / CAT NOTEPADS / CAT MAGNETS / CAT CARDS: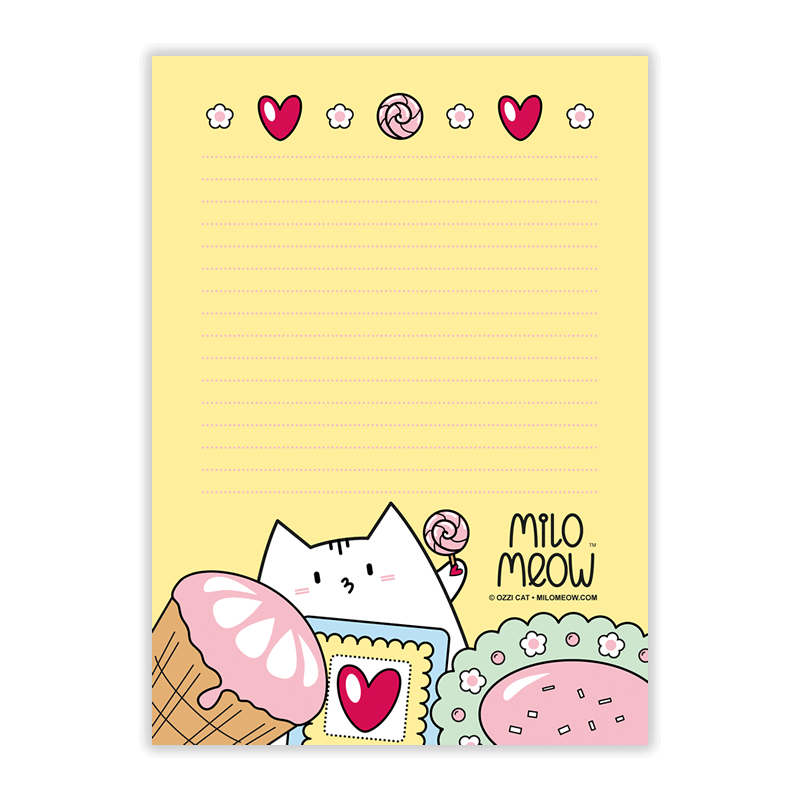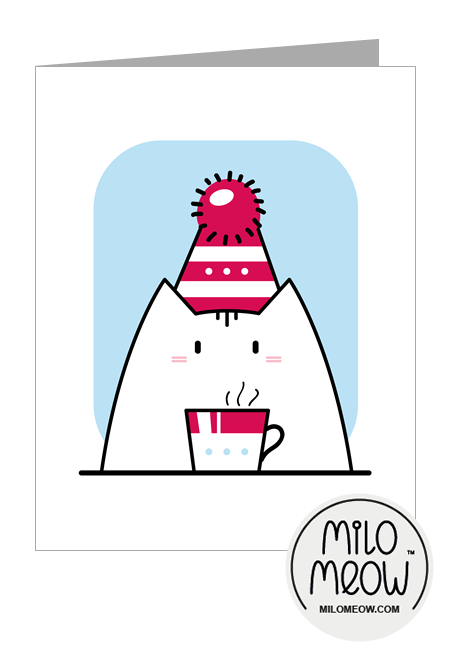 MILO MEOW · · · CERAMIC CAT NECKLACE / PENDANT:
Milo Meow – Cat Ceramics #001
Milo Meow Cat Ceramics #001. Cute ceramic heart pendant with a cat. Adorable necklace on an adjustable flexible black cord (approximate total maximum length is 60cm). For Happy Birthday, Valentine's Day, Love & Friendship, special occasion. Handmade in Melbourne. Stoneware clay fired at 2000C, paints are food-safe. Comes with a Certificate of Authenticity.
Re-order code: MILO-CERAMICS-001
LIMITED EDITION – SPECIAL COLLECTION – ONLY LIMITED QUANTITY AVAILABLE! BUY NOW.
··· YOUR CART ···
---
· CONTACT ·
Contact – click to expand
Send your message, feedback, and requests. Share the photos of the sweet little shy cat Milo Meow in your life!
"Milo (at) OzziCat. com. au" (remove spaces and replace the @-symbol where necessary).
MILO MEOWTM © OZZI CAT, Artist: NATALIE KROTOVA
Share With Cat Parents and Cat Lovers!