Ozzi Cat – Australian National Cat Magazine – Gift Subscription
Purchase Ozzi Cat Magazine's Gift Subscription
For Someone Special Who Cares For Cats!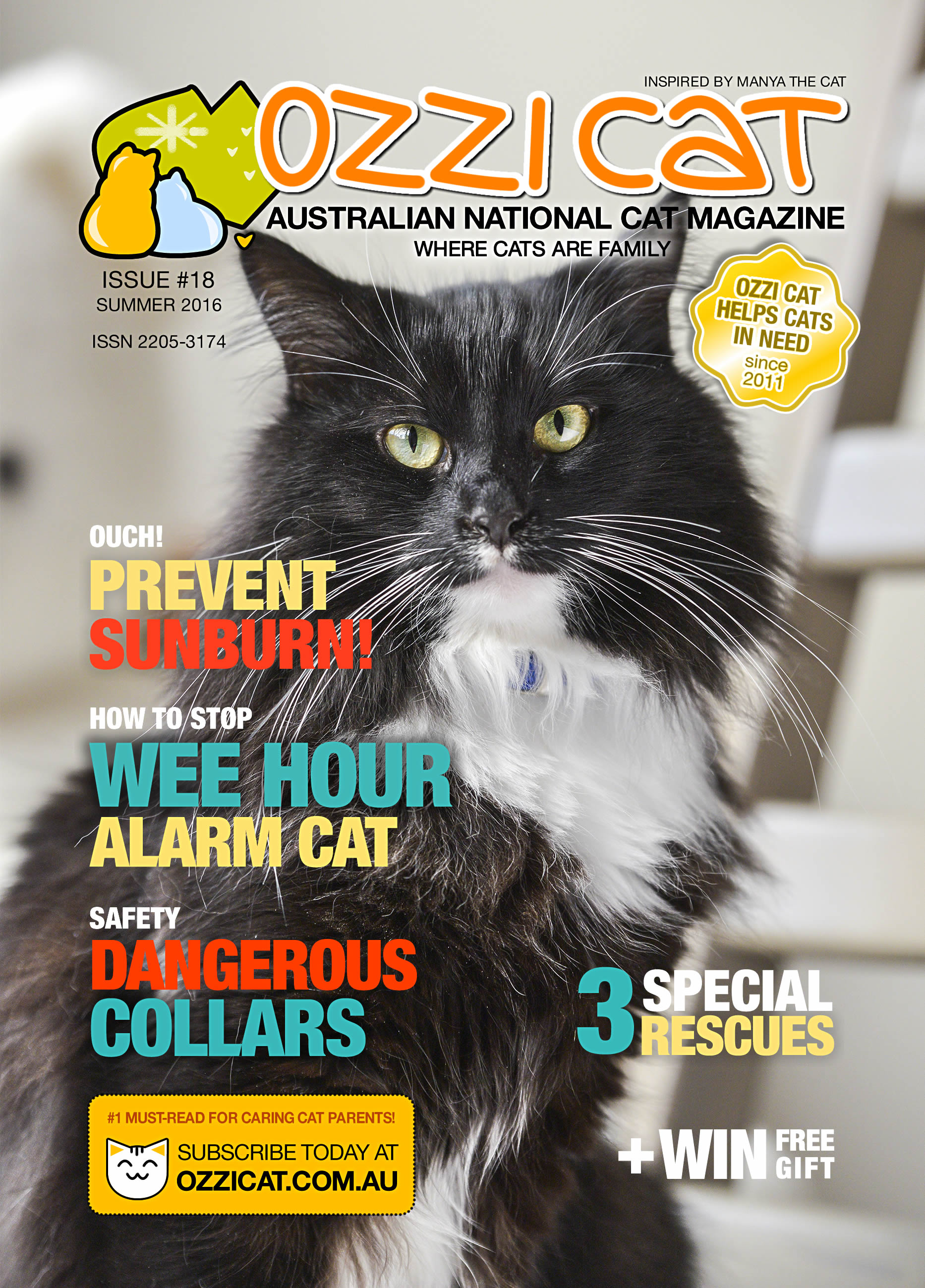 Please note:
Gift Subscription starts from the issue following the Current Issue.
After purchasing the Gift Subscription, please purchase the Current Issue here. Or, notify us by email if you want the Gift Subscription to start from the Current Issue (just reply to the confirmation email that you will receive for your Gift Subscription order).
Payment Options:
To pay via PayPal (which allows paying via a Credit Card, Cheque, and bank transfer), please choose your Gift Subscription option below, click "Add To Cart", and follow the prompts.
To pay via a direct bank transfer, please Contact Us – mention the Gift Subscription option you would like to purchase. We will get back to you with further details.
CHOOSE YOUR OPTION:
Ozzi Cat Magazine – Gift Subscription – 1 Year
Looking for a perfect gift for a cat lover? You found it! Ozzi Cat Magazine (1 Year Gift Subscription). Includes 4 issues (excluding the Current Issue – purchase it separately). Digital copies are delivered to an email address. Printed copies are delivered to a postal address.
*** How to specify the recipient's address? Option 1: During the purchase, add a "Note to Seller" in PayPal. Option 2: After the purchase, email us at "Cat(at)OzziCat.com.au" with the following recipient's details: First Name, Last Name, Email Address, (in case of a Paper Copy Subscription) full Postal Address. We will then email you to confirm the received details. We will email you to the address you used during the payment.
*** If you are purchasing not 1 Year, but an Annual Subscription with an auto-renew for somebody else, please use the Annual Subscription option in the Subscription page and then contact us with the recipient's details.
*** Contact us at any time!
Share With Cat Parents and Cat Lovers!