Cat Book "Guys Can Be Cat Ladies Too" Giveaway – WINNERS!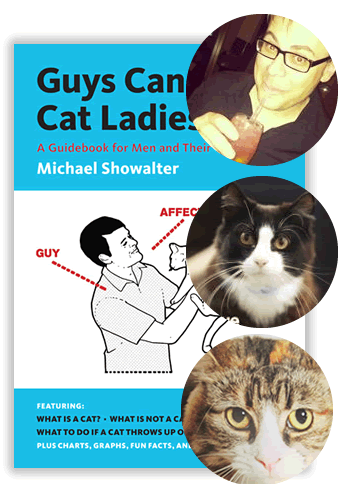 We had a giveaway of an awesome cat book "Guys Can Be Cat Ladies Too" among cat lovers of our Ozzi Cat Family on Facebook. Thank you Thames & Hudson Australia for helping this happen!
I used random.org to pick the winners.
The WINNERS are…
Adrian Conti-Margo
Pound Cats
Laura Gartlan
CONGRATULATIONS!
What you need to do is to send me your postal address where I can send your copy of "Guys Can Be Cat Ladies Too" book.
Once you read the book, send me your honest review that I will publish. (Feel free to send a quick "first impression" too!)
If you did not win this time, don't forget that you can always get awesome "Guys Can Be Cat Ladies Too" book:
on Amazon
(if you are outside Australia) or
on Fishpond (if you are in Australia).
This book is a fantastic Christmas gift! I have included it to our Christmas gift ideas for cat lovers.
Thank you to everyone who participated!
(Disclaimer: If you order through the above links, we will receive a few pennies. Part of them will be added to the regular Ozzi Cat donation we make to Australian cat rescues from each Ozzi Cat magazine issue. You will not be charged anything additional by ordering through the links. Thank you for your support!)
Share With Cat Parents and Cat Lovers!