Cat Picture: Adopt a Cat – Keep the Hearts Purring
Cat Picture: Adopt a Cat – Cat Lover's Pick – Featured in Australian National Cat Magazine "Ozzi Cat" | Keeping the Hearts Purring
Cat Picture: Adopt a Cat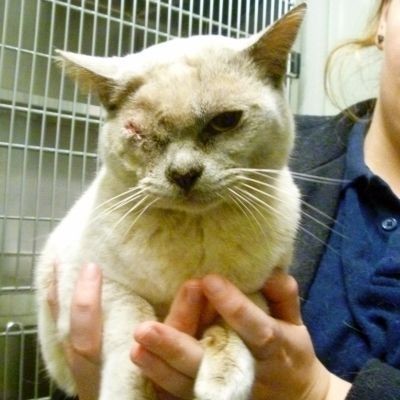 Meet Daphne, a short haired smoochy Aussie cat from Victoria. Daphne is a senior Burmese cat of 11 years old who is friendly to everyone she meets. Daphne waits for her forever home and lovely you who will love her to bits regardless of anything. Hurry to meet Daphne the cat at RSPCA Ballarat. There is no adoption fee.
Cat profile and contacts:
http://www.petrescue.com.au/listings/250627
Note: The adoption details are actual on the day of publication. Open your heart and adopt the cat or share among cat lovers and cat owners to save the cat's life.
Photo by: RSPCA Victoria
Ozzi Cat – Australian Cat Lovers and Cat Rescue – Keeping The Hearts Purring: