Is Raw Food Diet Safe for Cats?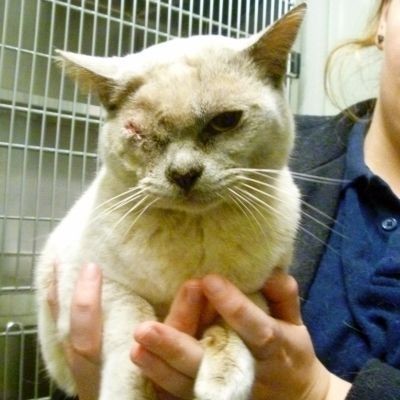 Is Raw Food Diet Safe for Cats? I believe every cat owner have questioned this at least once. Cat health is important and becomes paramount when a cat illness strikes. What is the best food for cats – dry food, wet food, or raw food? Let's touch on raw food.
When you start thinking about raw food diet for your cat, the first question is "What is raw food feeding all about?" and the second is – "Is raw food diet safe for my cat?". It is natural for cat owners who never fed their cat with raw food to think "Oh gosh, my cat just ate raw meat! Will the cat get worms now?!"
Dr. Karen Becker, a proactive and integrative wellness veterinarian from the Natural Pet animal clinic, talks about why it is beneficial to feed your cat a diet consisting of raw meat and addresses a few common questions that scare many cat owners.
See the video below to learn on the following cat food topics:
The commercial cat food appeared about 100 years ago. Has a cat digestive system adapted to it? Why cats don't die from eating dry cat food?
Why veterinarians do not offer an option of feeding raw food and why they offer processed commercial cat food instead.
Parasites (roundworms, hookworms, tapeworms) in raw meat. How real is danger?
Salmonella in raw meat diet. What cat is likely to get sick?
Quick Tips: How to Avoid Parasites in Raw Food
Based on the Dr. Becker advice:
Guts contain parasites. Guts include stomach, small and large intestines. To avoid parasites, don't feed guts to a cat.
Muscle meat is sterile. In rare cases it can contain parasites that escaped from the gastrointestinal tract. Some parasites, e.g. toxoplasmosis, can get into muscle meat and can make a cat sick. Before feeding raw food to your cat, freeze the raw meat for three days. It helps to avoid exposing the cat to parasites.
Salmonella is one of reasons for dry cat food recalls. Salmonella already resides in your cat's body, which can deal with doses of familiar and strange bacteria. What increase the risk of a cat illness because of Salmonella is the cat's age, poor nutrition, cancer or neoplasia, concurrent diseases, stress, administration of antibiotics, chemotherapy or glucocorticoids.
Watch Video on Raw Food
Cat Picture: Adopt a Cat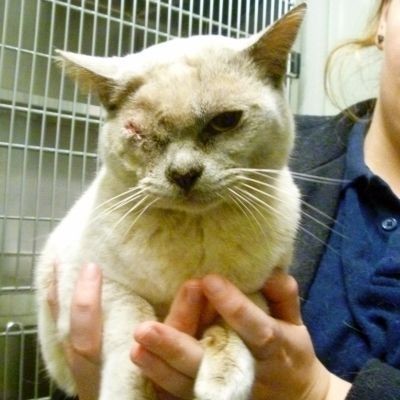 Meet Daphne, a short haired smoochy Aussie cat from Victoria. Daphne is a senior Burmese cat of 11 years old who is friendly to everyone she meets. Daphne waits for her forever home and lovely you who will love her to bits regardless of anything. Hurry to meet Daphne the cat at RSPCA Ballarat. There is no adoption fee.
Cat profile and contacts:
http://www.petrescue.com.au/listings/250627
Note: The adoption details are actual on the day of publication. Open your heart and adopt the cat or share among cat lovers and cat owners to save the cat's life.
Photo by: RSPCA Victoria
Share With Cat Parents and Cat Lovers!
Tagged cat food, food, meat, parasites, raw, raw food, raw food diet, salmonella