Do You Know Why Smoking Is Harmful To Cats?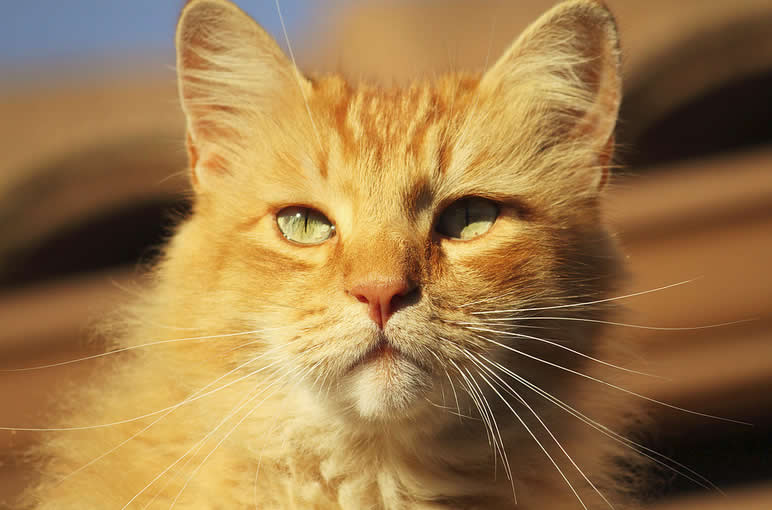 So, in case you do not know, smoking has been proven to be a cause of nasal cancer in dogs, and lung cancer in birds. How about our feline friends? Cats are probably the most popular household pet in many countries – more cats than dogs are kept in the United States alone.
Then, considering the number of smokers, it is only logical to assume that many cats are being kept in homes where they are exposed to smoke. Cats can be affected by secondhand smoke in a number of ways which will both decrease their quality of life and drastically shorten their lifespan. Studies have shown that cats living in a household with smokers have shorter life spans than other cats, and this risk is magnified if there are more than one smoker in the household.
Exposure to cigarette smoke more than doubles the risk of feline lymphoma for cats. Feline lymphoma is a highly fatal disease of the blood and immune system, and affected cats usually die within a year. It is one of the most common diseases among house cats, and claims many lives each year. As pet cats tend to be indoor pets, they get more exposure to cigarette smoke than dogs and other pets which have a chance to roam outdoors regularly. This causes smoke particles to build up in their fur. In fact, vets can tell if cats live in a smoking household just by looking at their fur alone.
Exposure to cigarette smoke by inhalation is not the only way that cats can be affected by smoke. As cats tend to be more fastidious about personal hygiene than dogs, licking themselves ever so often to groom their fur, the risk of mouth cancer in felines is significantly higher than that of dogs. In a smoking household, carcinogenic smoke particles get deposited on the cats' fur, which they then lick, inadvertently consuming these carcinogenic particles. This results in a higher prevalence of oral cancers among cats than dogs.
Lung cancer is a given for cats in a smoking household. As cats tend to spend more time at home than their human owners, their exposure to secondhand cigarette smoke is even higher. These cats breathe in the stagnant air and cigarette smoke that remains lingering in the air hours after a cigarette has been extinguished, which greatly raises their risk of developing lung and other cancers. The risk of lung cancer to human smokers has long been proven – new studies have shown that cats also face similar risks by exposure to secondhand cigarette smoke.
Curious cats may also gnaw on cigarette butts, which may lead to nicotine poisoning. Symptoms can be seen within 15-45 minutes of ingestion, and may lead to death by respiratory paralysis. Drinking water with cigarette butts in it can also lead to nicotine poisoning when the nicotine becomes concentrated in the water. Pet owners should take care to keep all nicotine-containing substances such as cigarette butts and nicotine gum out of their pets' reach.
The best way to protect your beloved cat from all these risks is to quit smoking. Not only will you reap the health benefits, your pet will too. The chances of contracting feline lymphoma and lung cancer will be reduced significantly, and your cat will have a glossier coat of fur to boot. If quitting is not an option, then at least try to take it outside, well I mean anything as long as it is away from your pets. Install an air purifier to keep the air clean. Dispose of cigarette butts and nicotine gum properly, where pets cannot reach it. Keep ashtrays clean and out of the reach of pets.
Another option to consider is electronic cigarettes. These work by delivering a puff of nicotine and water vapor to the smoker. Unlike conventional cigarettes, they do not give out smoke at all. For those who simply cannot give up smoking, switching to electronic cigarettes will help to minimize their pet's exposure to cigarette smoke greatly, and may even save the life of a cat or two from lymphoma or other associated cancers.
Share With Cat Parents and Cat Lovers!
Tagged air purifier, care, cat, cigarette, health, Lung cancer, nicotine, poisoning, smoke, smoking