Does Smoking Affect Cats?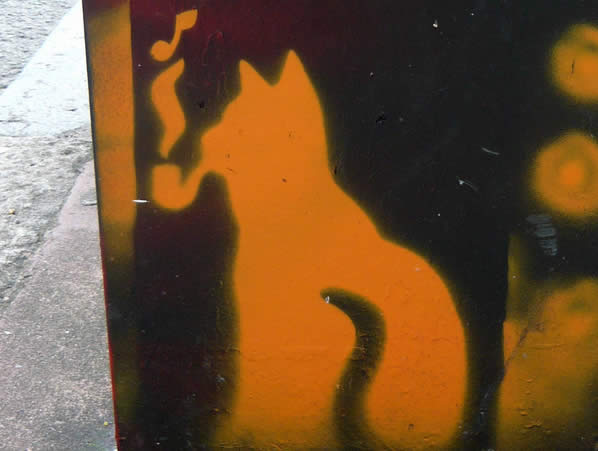 Does Smoking Affect Cats? Secondhand Smoke Causes Cancer in Cats.
31st of May is a World No Tobacco Day in Australia.
It is known that smoking causes health issues in people.
It is also known that a secondhand smoke can be a health threat as well.
What does it mean for cats? If a cat owner smokes, can it affect their cat?
Veterinarians state, yes, it can also affect cats.
In This Cat Article:
Secondhand Smoke On Cats
Millions of people don't smoke, but they are exposed to secondhand smoke (for example at home, in transport, in public places). This exposure leads to thousands of lung cancer and heart disease deaths every year.
Veterinarians say that the secondhand smoke has the same effect on cats.
"There have been a number of scientific papers recently that have reported the significant health threat secondhand smoke poses to pets," Carolynn MacAllister, a veterinarian of Oklahoma State University, says. "Secondhand smoke has been associated with oral cancer and lymphoma in cats, lung and nasal cancer in dogs, as well as lung cancer in birds."
Mouth Cancer In Cats
Mouth cancer is also known as a squamous cell carcinoma in cats.
Tufts College of Veterinary Medicine's study showed that the number of cats having mouth cancer was higher in cats who lived in homes with smokers, in comparison to cats lived in smoke-free houses.
"One reason cats are so susceptible to secondhand smoke is because of their grooming habits," MacAllister says. "Cats constantly lick themselves while grooming, therefore they lick up the cancer-causing carcinogens that accumulate on their fur. This grooming behavior exposes the mucous membranes of their mouth to the cancer-causing carcinogens."
If a cat lives with a smoker, the cat has twice more chances to develop malignant lymphoma. Malignant lymphoma is a cancer occuring in the lymph nodes. 3 of 4 cats die within 12 months of developing this cancer.
Prevent Cats From Smoke Exposure
How to prevent cats from being affected by owner's smoking?
One way is to have a designated smoking area separated from places where the cat lives (yes, it can mean separated from the house).
Another way is to stop smoking altogether.
31st of May is a World No Tobacco Day in Australia.Would it be a good day to do a big step forward preventing your cat developing cancer? Do you think it could be the best time to quit?
Share With Cat Parents and Cat Lovers!
Tagged cancer, care, cat, disease, health, info, mouth, national, No Tobacco Day, quit, smoke, smoker, smoking, study, Veterinary