How Much Water Should My Cat Drink? Water Fountain For Cats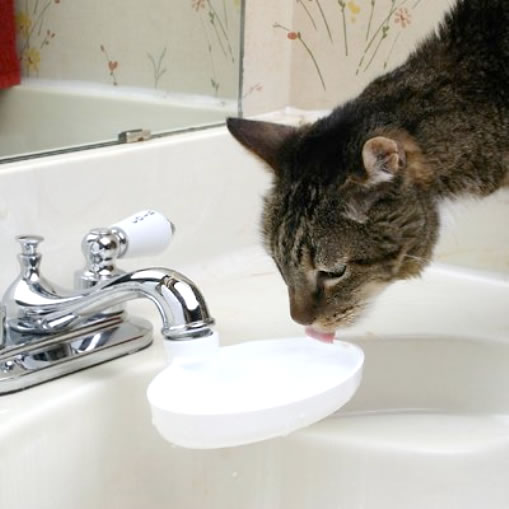 Cats need to drink as any other animals do. Decreased or increased water consumption can indicate of an underlying health issue. So how much water does a cat need to drink?
If you start noticing that your cat drink more often or large amount of water, it can be due to hot and dry air, or it can be a sign of a disease such as diabetes, especially if excessive drinking goes along with behavioral changes.
To make sure it is not a health issue, consult with your vet doctor. Here is an average amount of water a cat should drink.
Average amount of water a cat should drink
As suggested by VetWest Animal Hospitals, the average daily consumption of water by a cat is 60ml per kg.
So a 4kg cat should be getting almost 1 cup of water (240ml) per day.
Although you need to take into account the cat's diet.
If your cat eats wet (canned) food, it fulfills its daily water need almost only from the food as it consists of approximately 80% water. Dry food contains only 10% of water.
If a 4kg cat eats only wet canned food, the cat needs only 30ml of water a day.
If the cat eats only dry food, the cat needs more than 200ml of water a day.
As you can see, feeding dry food to a cat requires a keen eye from you. Monitor how much your cat drinks.
In multi-cat household it can be difficult to monitor how much each cat drinks. What I do is I know what bowl every cat likes to drink from and I roughly check how much water has gone when I refill the bowl. (We have a few various bowls in different spots around the house. Some cats prefer drinking from shallow bowls, others – from mugs. Cats' drinking preference varies, just notice from what kind of bowl or "water supply" your cat likes to drink more and allow the cat to drink from there.)
If a cat starts drinking more water than usual and shows unusual signs, such as urinating more, a change in appetite, a change in sleeping habits, looking lethargic, vomiting or having a diarrhoea, it can be an indication of a health issue.
Common health problems accompanied by an increased water drinking include kidney disease, diabetes, hyperthyroidism, and urinary tract disease. If you have any concerns about how much your cat is drinking, please contact your vet. If a disease is caught in the beginning, you have a great chance to help your cat be healthy or start managing the disease early.
Learn More on Your Cat's Health
Be a cat parent who understands the basics of cat health and learn easy-to-understand useful tips on your cat's health and care – subscribe to Ozzi Cat Magazine. Little by little you will learn essentials and will even know more than some other cat owners do. (So tell your fellow cat parents to subscribe too.) We will also donate $1 from each of your copy to cat rescues, so they can keep cats and kittens, they care for, healthy. Subscribe here »
Cat Fountains Help A Cat To Drink More
Cat fountains and cat drinking stations help cats to drink more. Cats like drinking fresh water, so you can use a cat fountain, that will work even when you are not at home, or a special tap addition that makes drinking from a tap easier for a cat (use under your control).
Catit "Fresh n Clear" Drinking Water Fountain Station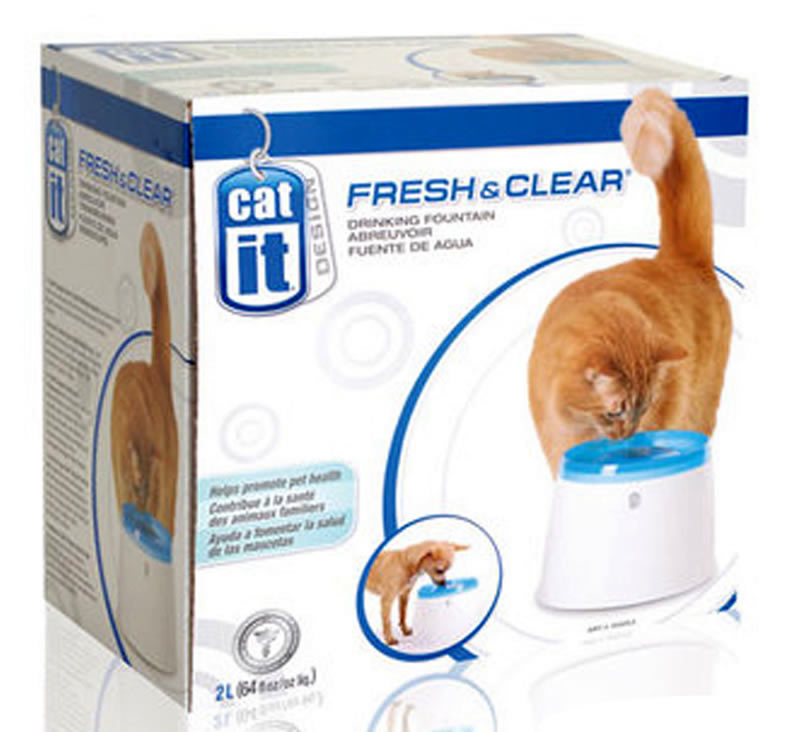 Sink Drink – Turns a Faucet Into a Fountain for Your Cat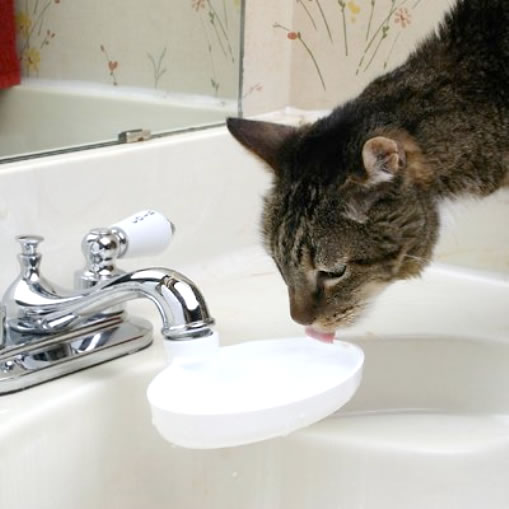 Disclaimer: The above product links are our partner links
Share With Cat Parents and Cat Lovers!