How To Care For Your New Kitten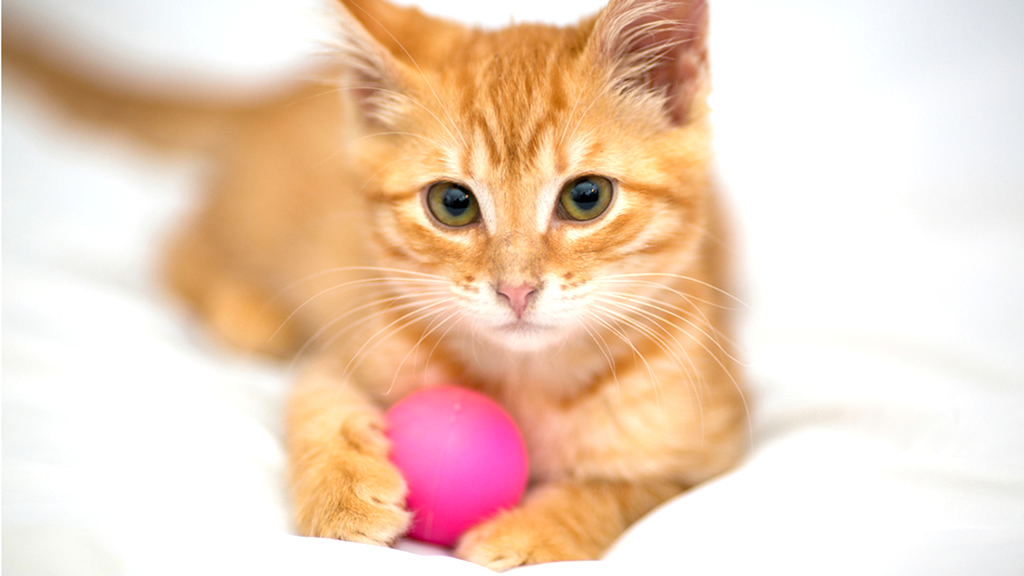 It's very exciting to bring home a new kitten – and it's also a big responsibility to look after the health and well-being of your latest family member. Here are some tips to help ensure that your kitten gets the best beginning to its fun and fluffy new life.
Preparing for Your New Kitten
The relationship between you and your kitten is like most others in that it helps to get off to a good start. Having the right gear ready and waiting for your kitten's arrival at their new home can help you do just that.
Your list should include basics like food, feeding bowls, a litter box and a bed. And don't forget toys and activities! Playtime and exercise are important for your kitten's health and will help your kitten fit into the household quickly and happily.
Nutrition for Kittens
The most important part of health care for your kitten is nutrition – and instilling good eating habits early is vital.
As they get older, kittens will increase their birth weight by up to 7 times by the age of 8 weeks. Their energy needs at this stage are very high and milk teeth appear.
At 4-6 months older kittens' energy needs remain high during this period, the rate of growth slows down to allow their bones to strengthen and muscles to develop. At this age, a kitten can start eating dry food.
Make sure you buy food that is specifically designed for your kitten's growth phase and follow the guidelines recommended by the manufacturer – don't overfeed your kitten. Also avoid feeding your kitten table scraps or other human food as treats, to ensure that a balanced diet is maintained.
Establish a healthy diet right from the start to reduce the risk of obesity later on in your cat's life.
Training and Behaviour
Kittens learn in two different ways – first they start by imitating their mother's actions and then they learn by themselves by experimenting.
Always train your kitten with rewards such as play and exercise rather than extra feeding to encourage positive behaviour. Making good behaviour enticing is a great way to train your cat, such as play time when she/he uses the scratch post.
Your kitten should already know how to use a litter box by the time you get them at 8-10 weeks' old. But if this has not been learned, place your kitten in the litter box and help dig a hole with her/his front paw. Then show the kitten how to cover the urine or droppings. Repeat this exercise once or twice and your kitten should start to mimic this behaviour.
Caring for Your Kitten
Vaccinations help prevent contagious and sometimes fatal diseases. Some are mandatory, while others are only recommended, and may vary according to the location, age, lifestyle and immune status of your kitten.
Vaccinations are most effective when they are given at fixed dates with booster vaccinations at specific times.
Neutering can be performed from the age of 6 months (and sometimes earlier) and protects kittens from many infectious diseases.
More Information
For more information on how to care for your new kitten,
check out Royal Canin's Kitten Care Guide.
Share With Cat Parents and Cat Lovers!
Tagged care, food, health, kitten, nutrition, Royal Canin, tips, well being