Cat Product Discount Offer (Save $49): Flip Litter Box by Modko + 6 Liners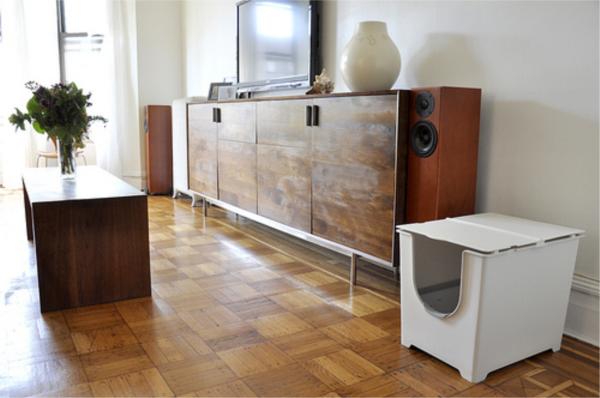 Don't miss out and save $49 on Flip Litter Box plus 6 Liners. Here are details on this discount offer from Paws & Co – fantastic quality and stylish pet accessories for cats.
Paws & Co offers a $49 discount to cat lovers on the famous Flip Litter Box designed by Modko.
What is Flip Litter Box?
Flip Litter Box has a hinged magnetic lid. The lid opens with a finger and shuts with a snap. Flip the lid once for daily scooping. Flip twice for a more thorough clean-up. Flip Litter Box uses liners. Odour is catched within the box and stays there. Check out this short video:
Discount Offer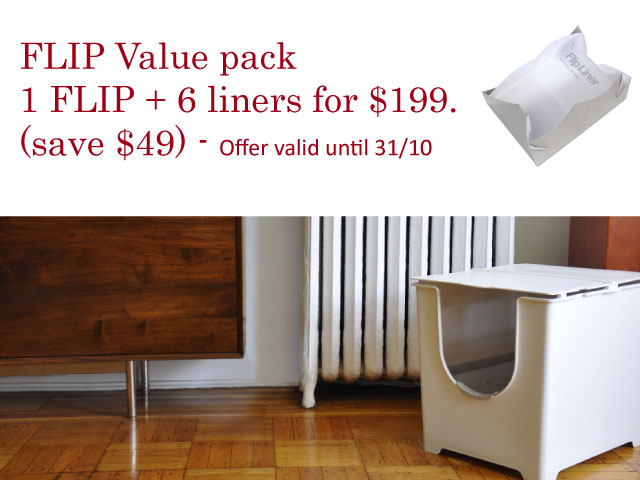 Get Flip Litter Box + 6 liners with $49 discount:

Open the Flip Litter Box product page
Select "FLIP PROMO with 6 liners" in Options and add to the Cart.
The offer ends on October 31.
Try it and send us your honest review on Flip Litter Box
Share With Cat Parents and Cat Lovers!
Tagged discount, FLIP, Flip Litter Box, liners, litter, litter box, Modko, odour, offer, Paws & Co