Why Most Cat Lovers Think They Are Cat Mums and Dads (And Do Cats Agree?)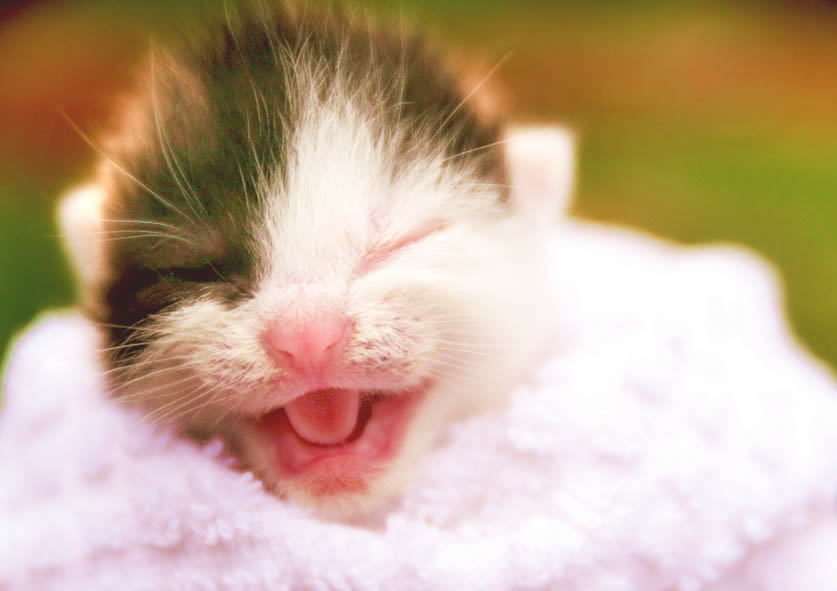 If you have a cat and love and care for her, it's likely you call yourself a cat parent. Many cat owners consider themselves cat mums and cat dads (me including).
Being a "cat parent" is not just words, it's a way of living with and feeling about your cat. While a few (usually not-that-cat-loving) people get angry about others referring themselves a "cat parent", cat lovers know that it's a correct term to describe a beautiful bond between them and their "fur baby". So while we think of ourselves as cat mums and cat dads, is that what our cats think of us?
Dr David Sands in his wonderful cat bible book "Cats: 500 questions answered" (get it here: Fishpond, Amazon) sheds a light on this heart question – How does my cat view me? What does my cat think of me?
Does my cat think I'm her cat mum or cat dad?
From the first moment a kitten gets separated from her mother cat and siblings, the little one has to adapt and learn the new world.
When you adopt, buy, or get a cat into your care, you create rituals for the kitty and provide smells "talking" about you. While you stroke and pet your cat, the cat can sniff you, getting information about you, even about your gender and dominant emotions (gathered from skin pheromones). Scents and smell is what brings a cat most information about the world.
If kittens are with people from the young age, they see owners as a "replacement litter mother" or a "replacement lead cat". This is because the owner's actions imitate maternal behaviour: moving the kitten around, giving a killed pray (cat food!), protecting from danger, etc. So kittens do think you are their cat mum and cat dad!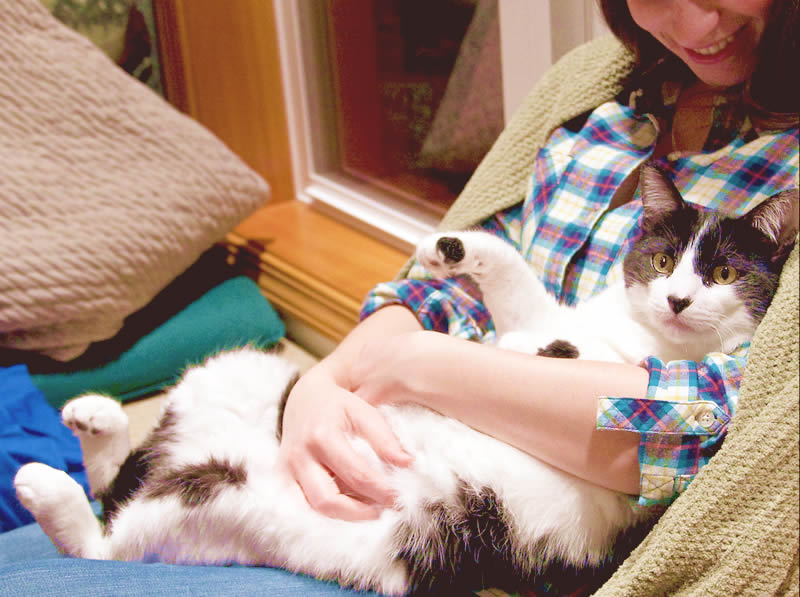 When a cat grows up, it starts seeing humans as its kind. A non-aggressive owner is likely to be perceived as a "replacement mate". Owner's partner can be perceived as a "competitive male" or "passive female". (Remember how some cats pee in some people's shoes in certain circumstances?)
When cats think of humans, they base their decisions on instinctive responses and learned experiences. Cats don't have a thinking process questioning whether you are a cat or a human. Cats assess whether you are part of their social structure or not, whether you are a threat or not, whether you are a predator or pray.
Dr David says that we are likely to represent big cats to our kitties due to the way we interact with them and act as natural replacements.
I don't mind to be a big loving tiger mum for my cats! I love being warmed by a bunch of purring soft fur kids around me. Are you a cat mum or cat dad to your cats? Share in comments below.
I'm happy that Dr David confirms what responsible and caring cat parents think of themselves.
Whether you think or not you are a cat mum or a cat dad, most importantly – provide the best care for your cat, treat the cat with love and respect. That will bring lots of fantastic days into your life – any cat parent can confirm! (Don't have a cat? Adopt 2 + sign up for our blog newsletter to learn more about cats.)
Cat Book mentioned in the article
Dr David Sands is a pet practitioner at the Animal Behavioural Clinic in Chorley. His specialises in behavioural problems in cats and other animals.
Dr David' book "Cats: 500 Questions Answered" is a must-read for every cat owner! Information on cat breeds, cat care, and cat behaviour. You will learn a lot from this cat book. It's a perfect gift for any cat lover!
Get it on Fishpond (left picture) or Amazon (right picture).
Share With Cat Parents and Cat Lovers!
Tagged behaviour, book, cat dad, cat lover, cat mum, cats, Cats: 500 questions answered, David Sands, gift, kittens, ownership