Perth Cat Hospital Opened With Beautiful Cat Mural On Walls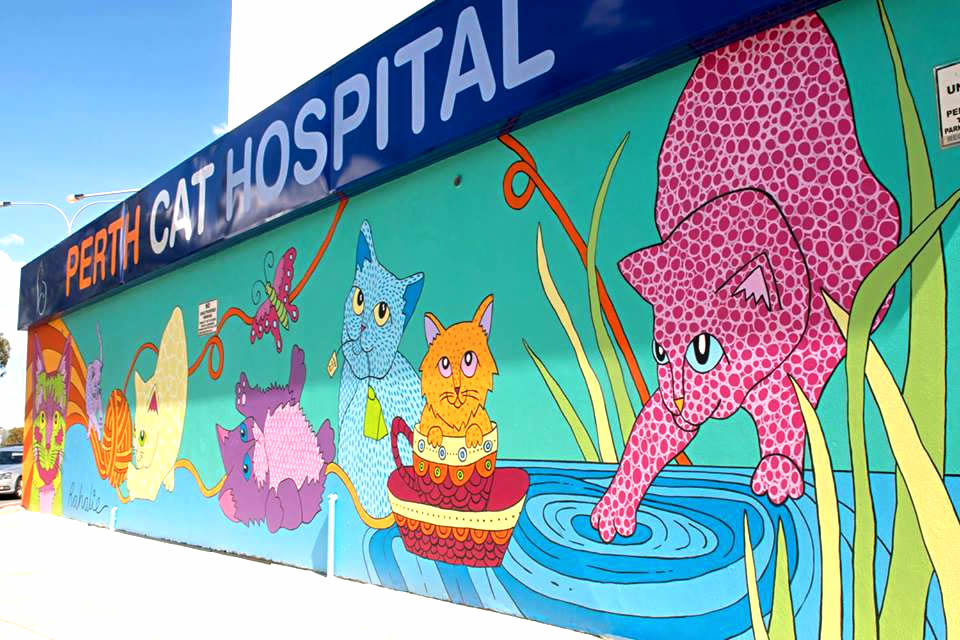 Perth Cat Hospital opened its doors for cat parents on February 15, 2016. The cat-only vet hospital has not only the best cat vets, but also a beautiful cat mural painted on its walls.
Rahalie McGuirk from The Velveteen Rabbit Art painted the cat mural, which is pleasing to the cat lover's eye. Rahalie even had to work at nights to avoid the hot sun. That's a dedication!
Vibrant colours and cheeky kittens, plus the best cat vet service you can have for your cats by Dr Martine van Boeijen, Dr Wayne Shipham, Dr Niquet Reid, Dr Christine Edwards, and the team of amazing feline veterinary nurses. Perth Cat Hospital has a cat hotel with cat condos for your kitty while you are away travelling.
Why not to book an appointment for your cats with the Perth Cat Hospital right now?
Perth Cat Hospital: 52 Oxford Close, West Leederville, WA 6007, Web site
The Velveteen Rabbit Art: Web site
Perth Cat Hospital Mural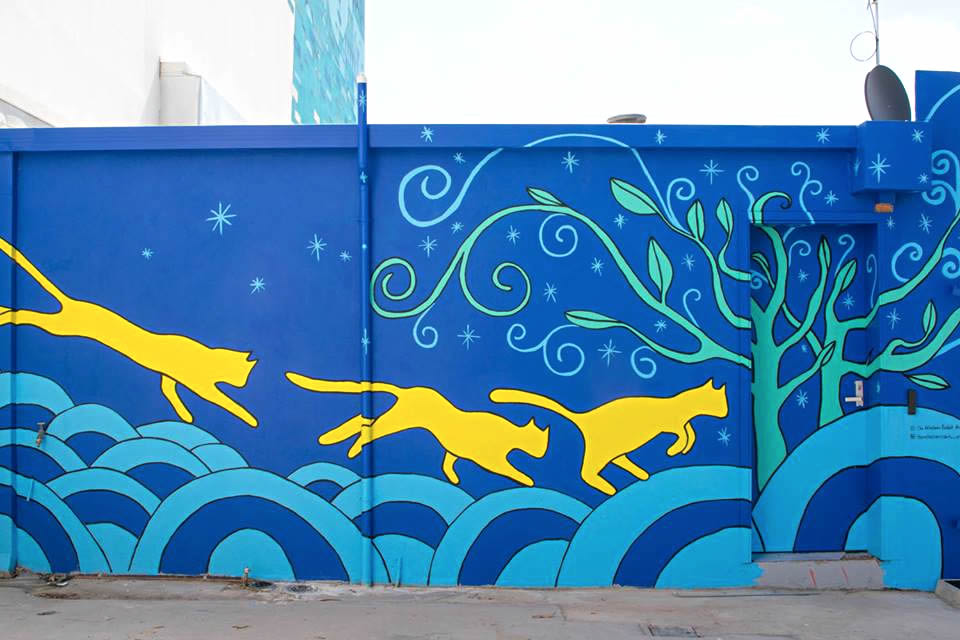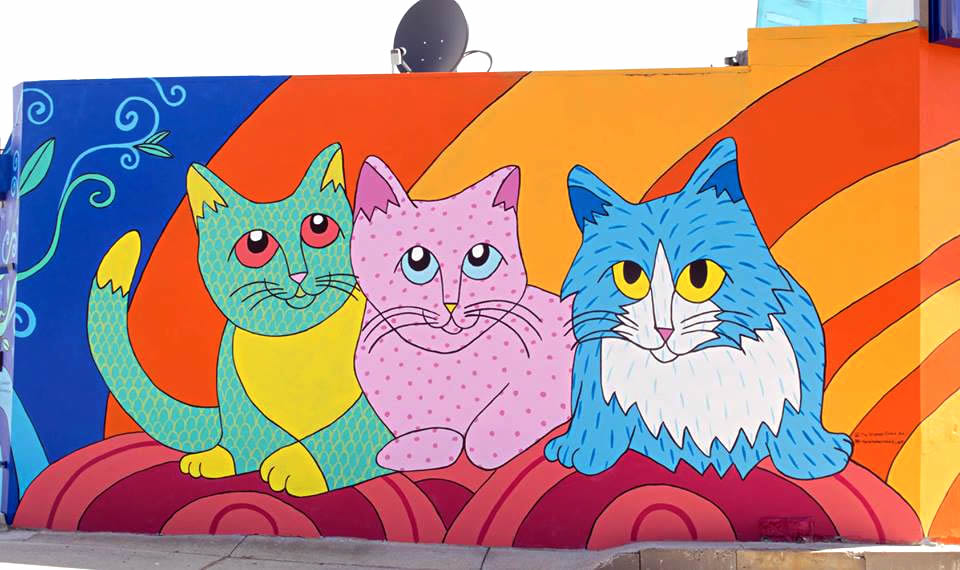 Share With Cat Parents and Cat Lovers!
Tagged art, artist, cat place, cat-friendly, cats, hospital, mural, painting, Perth, Perth Cat Hospital, Rahalie McGuirk, The Velveteen Rabbit Art, vet