Bangkok Cats – Street Cats in Bangkok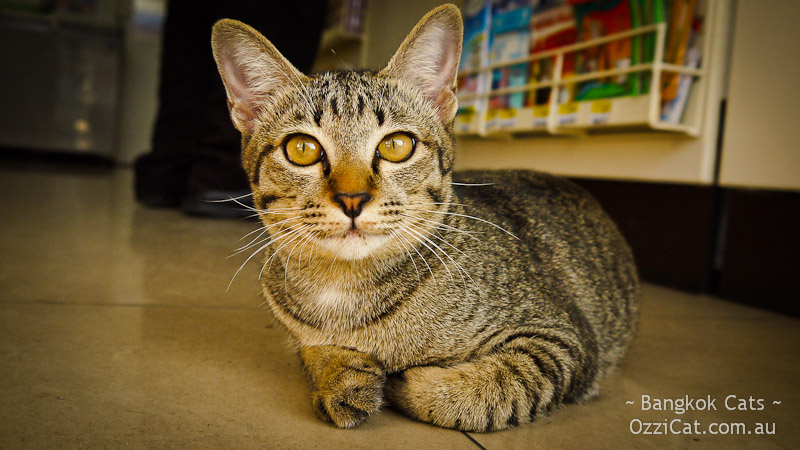 As a true cat lover I consider a day will be lucky if I meet at least one cat. Visiting Bangkok Thailand, we were blessed to see many cats. Some of them were stray cats. Tiny and independent they are surviving below the hot sun and humidity. A wonderful cat rescue group helps injured cats in Bangkok as not every Thai cares for cat welfare and health (although being respectful to the cats).
Here are Bangkok street cats Ozzi Cat met in Thailand.
(Subscribe to a free Meowsletter to be notified on the posts on "Cats in Cataholic Cat Cafe in Bangkok", "Cats in Buddhist Temple in Bangkok", "Among Tigers in Tiger Temple in Kanchanaburi, Thailand – where about 100 tigers are raised and live alongside Buddhist monks")
Click on a photo to see its larger version.
Share With Cat Parents and Cat Lovers!
Tagged Bangkok, cat, ginger, kitten, stray, street, tabby, Thailand, travel, world