Amazing Black Cat Likes Bathing and Not Afraid of Hair Dryer. Tips on Bathing a Cat.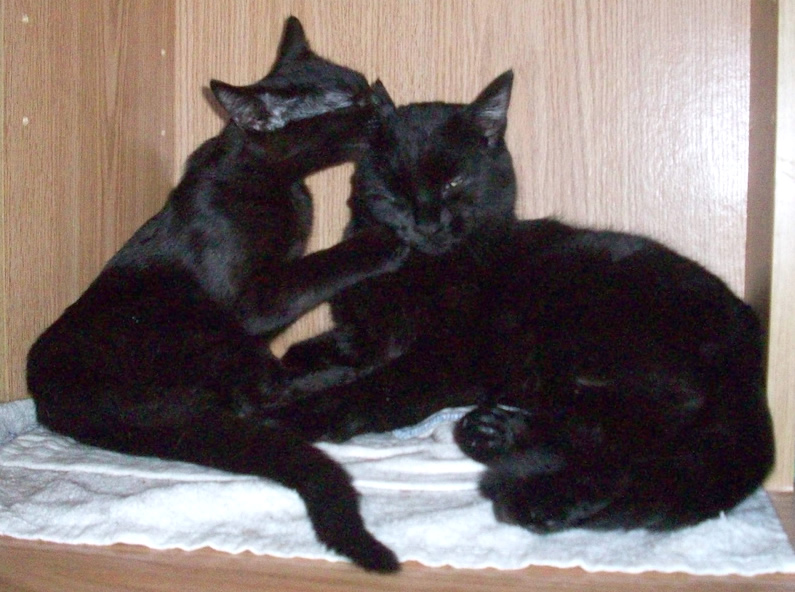 Do cats like water? Do cats need bathing? The answer to these common cat questions in most cases is No. Are cats afraid of a hair dryer? Most likely Yes. That's why it's incredible to watch a cat who showing the opposite to what we are used to.
Watch a black cat relaxed while bathing and getting dry with a hair dryer afterwards. I bet you've never seen anything like this.
Tips on How to Bath a Cat
Here are helpful tips from the black cat's human on how to bath a cat and how to get a cat used to bathing:
Start bathing a cat when the kitty is very young
Establish a bath time ritual, prepare everything beforehand: shampoo, towel, water, brush, etc
Be gentle and firm handling the cat
Use warm water
Create a soothing bath time experience: sing a song or play music in the background
Consider before Bathing a Cat
Cats are awesome self-groomers. Bath a cat only when it's absolutely necessary. Bathing removes essential oils from cat fur.
If you have to bath your cat, make sure that water does not get into cat's ears. When water gets into cat's ears it can lead to an ear infection which can end us nasty.
Don't use human or dog shampoos. Use cat shampoo instead.
To clean dirt from cat fur, use wet hands. If it's chilly in the room, gently dry a cat with a towel and watch the cat does not sit in a draught.
Do you bath your cat? Share your experience in comments.
Cat Shampoo
Here are examples of wet cat shampoo, dry cat shampoo, and waterless cat shampoo mousse:
Disclaimer: If you order cat shampoos or any other product through the above links, they will give us a few cents. It will not cost anything additional to you, but it will help to raise more as a donation to Aussie cat rescues. Thank you.
Share With Cat Parents and Cat Lovers!
Tagged bath, care, cat, dry, hair dryer, mousse, shampoo, tips, video, water, waterless