Selective Learners: Training a Cat Can Be Difficult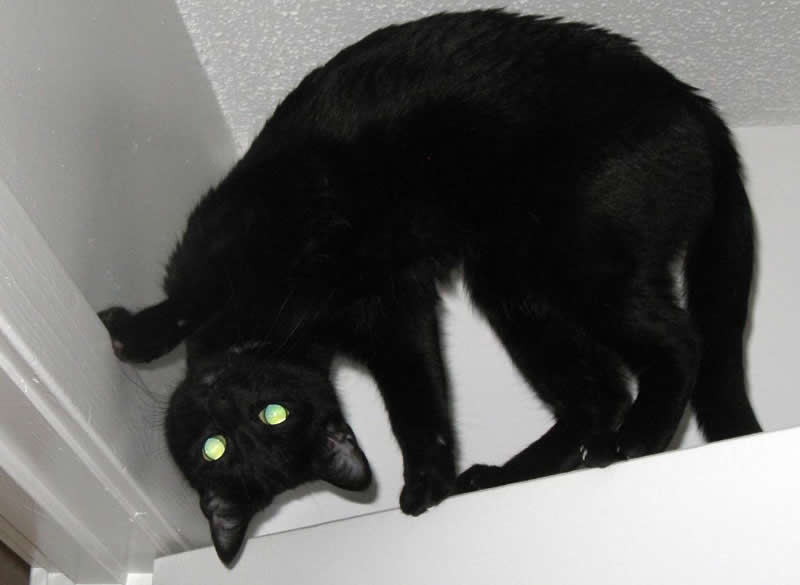 If you want a pet that can sit, jump or wag its tail on command, you are better off buying a dog, but that does not mean cats cannot be trained; they are just selective learners. If your cat is persistently damaging your furniture with scratching or has decided that the litter box is your problem not theirs then you might be in luck because those are both things you can train a cat to stop or at least, get them to see you point when negotiating. Cats are very different from dogs and they have their own mind in many more ways than dogs.
Cats are not eager to please as instead, they expect to be pleased and they are unlikely to be grateful enough after a good scratching to go and fetch your newspaper. It is doubtful that we will ever know how a cat's mind works; however, we do know that cats are predators that tolerate us because they have enough intelligence to know that it is in their best interest to get along with us.
Cats Do Learn, Just Differently
Okay, so cats don't understand spoken English and they are not the best at reading either, but they are incredibly intelligent. This means that cats are great with positive reinforcement training. In other words, rewarding good behaviour pays off in the same way as punishment and often better. If you have ever seen 'Meet the Fockers' with Al Pacino and you harbour visions of your cat emulating Mr Jinx when he flushes the lavatory after he uses it, then you are probably wasting your time. If not, you should probably get a lifetime supply of treats and then a few more. However, you should be able to teach your cat what is acceptable without resorting to violence or shouting.
Reward and Pleasure
The keyword when training a cat is 'experience'. If your cat is rewarded with an extremely pleasurable experience every time they do something correctly such as using a scratching pole instead of your surround sound speakers to fend off their urges to scramble up your curtains, then you stand a very good chance of you cat learning the best possible place to scratch is the pole. Reward is a very powerful tool, but if this method is to work then you need to know what to reward them with and when.
Rewards should be given immediately after a good action from your cat. If you are lying in bed and your cat disturbs you by singing in your ear or jumping on your duvet then you should not get up and feed it because you are rewarding this behaviour. Everything should be on your terms and done to your timetable. This means never getting up to feed your cat regardless of how much fuss the cat makes. Also, be aware of the message that you are sending your cat when you put your cat out of the window in the middle of the night because of the noise they are making because this teaches the cat to go and look for food somewhere else. If you do this then you should expect to find the occasional present on your doorstep; ones with tails and long noses are usually popular.
Nothing Works – What Should I Do?
If you have tried the correct methods of training with a reward for good behaviour, examine your relationship with your cat. As they are complex animals, they need more attention than they lead you to believe and this means they can sometimes misbehave because of boredom or even to get you to notice them. You and your cat should get along most of the time, not just when the cat is doing something good so make time to have a little fun with your pet.
How to train your cat and teach your cat tricks – Already tried that? What cat tricks does your cat do?
Share in comments. Then upload a photo of your cat and join our loyal Australian cat lovers community on Ozzi Cat Magazine Facebook page =^..^=
Share with cat owners and cat lovers:
Tagged bond, cat, cat trick, development, learner, learning, pleasure, reward, teach, training