Top 5 Essential Cat Safety Tips at Home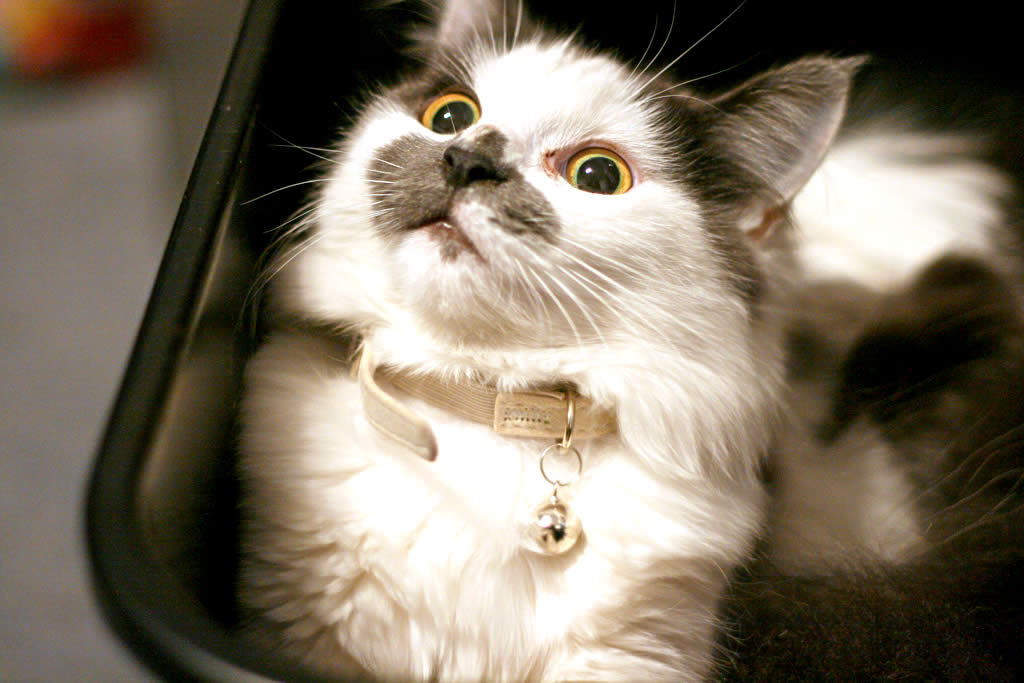 Cats never cease to entertain us with their playfulness. Their being curious by nature often results to a delightful sight. However, their love for exploration may also get them in trouble. So here are some tips to ensure that your cats are always safe and happy at home.
Keep Your Cats Indoors
When cats are left free to roam outside, they are exposed to several kinds of dangers: cars, other animals, poisonous chemicals, diseases, and even people who find pleasure in torturing animals. Indoor cats live longer. And even if your cat is street savvy, keeping them outdoors puts them at risk of getting lost or stolen.
Cat-Proof Your House
Your house itself can pose several dangers to your cat, but there are ways to minimize, if not prevent, injuries from happening.
Make sure that there are no heavy items that easily fall, especially that cats are good at jumping and climbing.
Keep your pet away from any equipment that is potentially injurious. Cats are easily attracted to moving objects, like your washer for instance.
Be careful with the plants you have in your home. Cats love to munch on plants, so do your research to know which plants are poisonous when swallowed or what are those that may cause irritation, diarrhea, vomiting, and the like.
Store away your cleaning products and medications. Your furry friend loves to lick or chew just anything, and cleaning products and medications may have ingredients that can lead to detrimental consequences.
Unplug electrical cords when not in use. You may also consider using cord protectors for additional coating. If your cat is a chewer, she can be in for the shock of her life, so the more you should be careful.
Keep off-limit areas really off limits. If you don't want your cat to enter a particular room or area, make sure that she has no way of going in it.
Provide a Safe Toy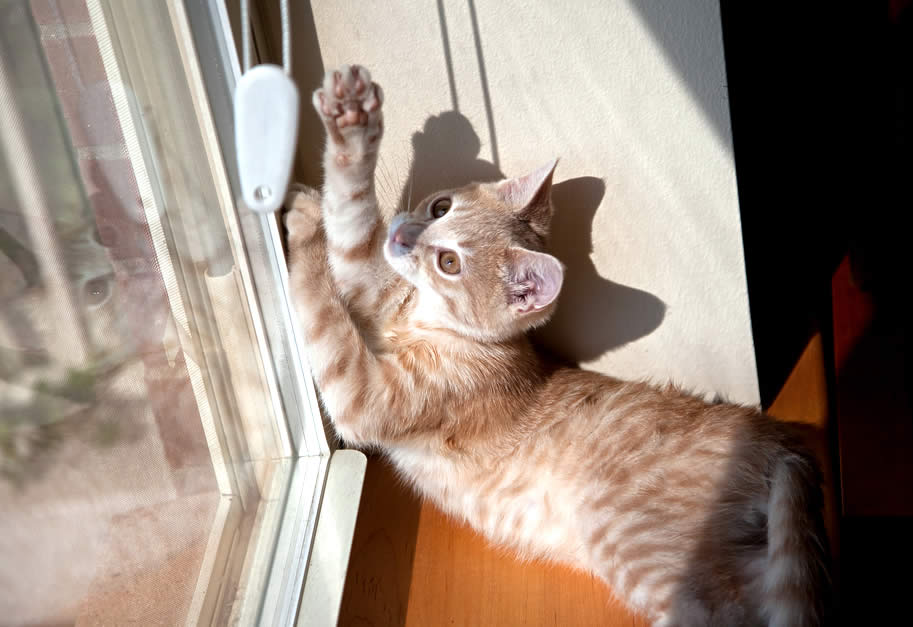 Cats love to play (they actually need it as a form of exercise), so be careful with the toy you choose. There are several cat toys that are actually not safe. Strings, for instance, may cause strangulation or lead to intestinal problems when swallowed. Also, avoid toys that have detachable parts that can cause choking. It also pays off if you find time to play with them so that you can monitor them closely at the same time. When you need to be away, have a trusted cat sitter to look out for them.
Create a Sanctuary or a Safe Hideaway
Make your home a home for your cat as well. Set up a corner where your cat can retreat to. They feel safer when they are not left out so much in the open, especially when you have guests around. It would be best to have a room that can be closed and is not frequented by people as your pet's hideaway. Cats that are not used to the presence of other people may freak out and escape outside. Also, make sure that they have what they need in that sanctuary.
Stay Connected with Your Vet
Even if you cat-proof your home, keep them indoors or give them what they want. No one knows what may happen, not even you, so make sure to stay connected with your vet so that in case of trouble, help is always available.
Cats usually spend their day sleeping, cleaning themselves, or just lying on their favourite spot. However, they cannot stop their curiosity and would still want to explore their surroundings. These odd yet adorable behaviours are what make them who they are. May these tips will help you to keep your cats safe at home.
Share With Cat Parents and Cat Lovers!