How to Look Like Batman Using A Cat? Cat Photo Fun – Participate!
Damien Greenhalgh knows for sure how to look like Batman using a cat! His cat-Batman photo looks so natural.
Take a look at how Damien did that, try yourself and share with us!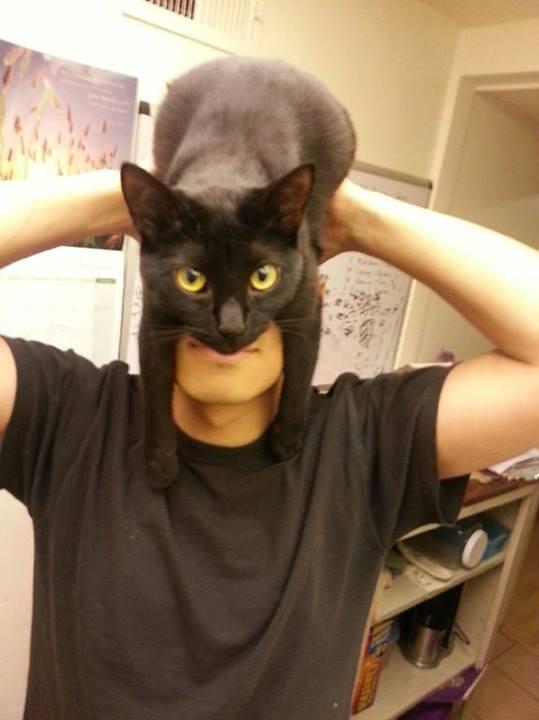 Your turn now!
Take a photo of you looking like a Batman using a cat
Who said Batman should wear a black mask? If your cat is not black, don't worry – take a picture with your kitty. Cat Batman can have many masks!
No cat should be harmed during this fun cat photo exercise!
This is what you need to do:
Make the cat is comfortable on your head so you with the kitty look pretty much like Batman
Take a photo of you with a cat on
Post the photo on the Ozzi Cat's Facebook wall and tag yourself on the photo.

(You can also attach the photo in Comments below or via Submit Cat Story form)
I will collect all shared photos of cats Batman and will make a big post about it so we all can enjoy our awesome Australian cats and cats from other countries!
Featured photographs will be published in our Australian "Ozzi Cat" Magazine.
PS: Make sure you are on our email Meowsletter to be notified when the post goes out.
Don't wait! Take your cat photo now!
Photo by: Damien Greenhalgh
Share With Cat Parents and Cat Lovers!