Cat Book Review: Guys Can Be Cat Ladies Too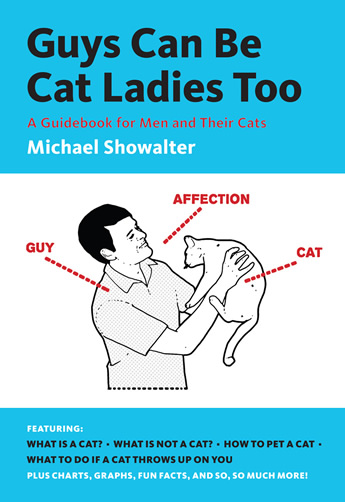 One word – HILARIOUS! I have never laughed that much at a single book as at "Guys Can Be Cat Ladies Too".
Lovely guys from the Thames & Hudson Australia kindly gave me a free copy. What can I say?
I decided to give the book a quick look to return to it later and… I could not stop reading it! It's written in a unique manner, I have not seen any other cat book written like that. What else can you expect from an author who is a comedian, actor, writer, and a MTV guy – Michael Showalter (who lives with his Cat Lady and a bunch of cats)?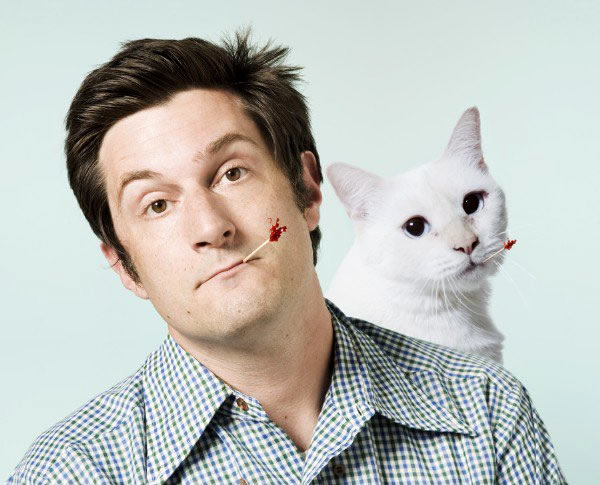 The book is about how a guy can become a… guy who has a cat, who understands a cat, a guy who enjoys cats! Following simple and fun instructions and funny illustrated quizzes, a man who is afraid to think about cats, a man is freaked out of cats, will become a Cat Person, a Cat Mane. Ladies, don't we adore those guys? (If your man does not understand a cat, just give him this book and the deal is done.)
What I also loved about this book – it gives information about cats, like historical facts, even I, a cat lady, was interested to read about. And it's given in such a light manner – reads like a breeze.
I also like that Michael Showalter is a cat lover, and a cat dad, who promotes "Cats + Dogs", not "Cats vs Dogs", supporting cat rescues, explains importance of spaying and neutering (and answers a question "Does it hurt?").
Cat body language, car songs for a cat, partying with a cat – everything a cat guy needs to know. A cat lady will enjoy that too!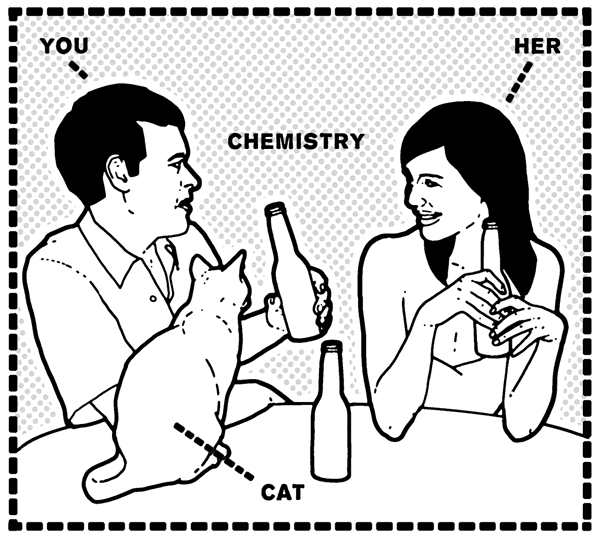 The most remembered bit? A lot! But did you know that Red Bull contains taurine? (That does not mean your kitty can drink Red Bull regardless of the cat's age!)
Check out a video chapter on How to Pet a Cat – Michael knows his stuff, isn't he?
Get your copy
on Amazon:
paper or Kindle version
or on
Fishpond
. Order now to get it soon!
(If you get your copy through the links above, I will get a few pennies as a commission, part of which we will add to our regular donation to cat rescues. Thank you!)
Disclaimer: This is my honest cat book review which I have not been paid for. Send me your impression and a review on "Guys Can Be Cat Ladies Too". Let me know on Facebook if you liked it!
Photo by: Michael Showalter
Share With Cat Parents and Cat Lovers!
Tagged book, Guys Can Be Cat Ladies Too, review