Just Adopted Tabby Cat Tilly Saves Family From House Fire In Melbourne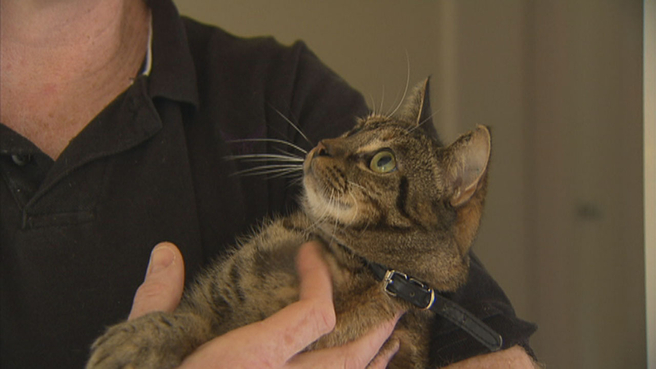 A family from Blackburn, Melbourne's East, is saved after avoiding a house fire thanks to a hero cat Tilly who warned the owner, 7News reports.
Matt Clayton did no think about adopting a cat, he wanted a dog. Now Matt is more than happy to have a hero cat who saved his family house from fire.
A tabby cat Tilly was a stray mum cat covered in fleas, with four kittens, before she came into RSPCA. The Clayton family adopted her only three weeks ago.
One day Matt was staying at home later than usual. The wife was at work and kids at school.
The tabby Tilly started purring looking at Matt and the ceiling.
The purring was so persistent that it made Matt to touch the ceiling. A smoke poured out.
It was the moment that saved the whole house from being burned.
Not only Matt, but the Box Hill fire chief was also impressed by the ability of a cat to save a house.
It is believed that not only excellent hearing and eyesight, but also a survival instinct helped the cat to save the family.
Matt said he might consider giving Tilly a new name after this incident. May be "Smokey".
Watch the news on the hero family cat from Melbourne:
It's
well known that cats save humans
. Many cats save people's lives literally, while in other cases they become the only reason for someone to be alive.
It is proven that cats are great healers and have a positive effect on people's lives.
Adopt two cats! They will save you one day and will bring happiness every day.
What do cats mean for you personally?
What other hero cats do you know? Share in comments!
Share With Cat Parents and Cat Lovers!
Tagged Australia, cat, cat saves life, family, fire, hero, Melbourne, news, rescue, RSPCA, tabby, Victoria