Missing Cat Returns Home 24 Days After Bushfire In Victoria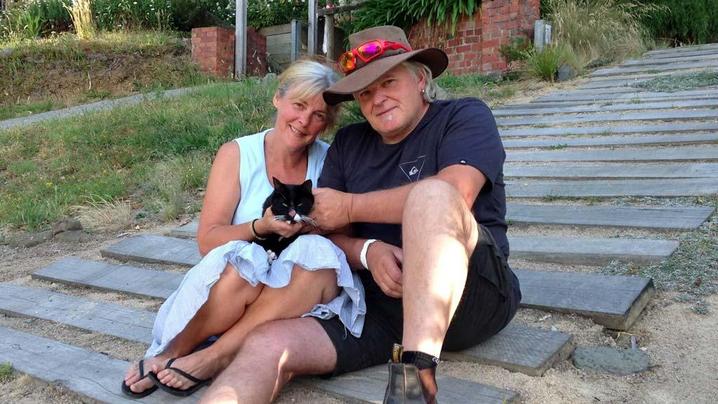 Muppet the cat went missing from its home in Wye River, Victoria, during the bushfire on Christmas. The miracle cat has returned home 24 days later.
Cat owners, Lesly and Tony Maly, lost their home in a devastating bushfire ran through Victorian regions on December 25.
The cat parents believed that the cat was buried under rubble. They did not have much hope. Until recently.
"Hopefully he's somewhere, that's all that matters really, that we find him," said Tony.
On a weekend Tony thought he saw a cat. He put water and food outside, just in case. Everything has gone soon.
Some time later, a black-and-white cat appeared from the burnt bushland. It was Muppet! A bit injured, but alive. The miracle cat survived and returned home 24 days after the bushfire.
"There wasn't much motion in him. But as soon as he saw me he just stood up and started rubbing himself against my arm," said Tony.
The couple says that Muppet the cat was scared of birds. It's a miracle that he survived the bushfire and safely returned home into loving hands.
"We feel like we've got our family back. Everything else is gone, but at least we've got our animals," said Mrs Maly.
If you lost your cat, never lose hope. Miracles do happen.
Read amazing cat stories and get handy cat tips: Subscribe to Ozzi Cat Magazine
Share With Cat Parents and Cat Lovers!
Tagged Australia, bushfire, Christmas, found, miracle, missing, survivor, Victoria, Wye River