Cat Lover Adopts A Tiny Polydactyl Ginger Kitten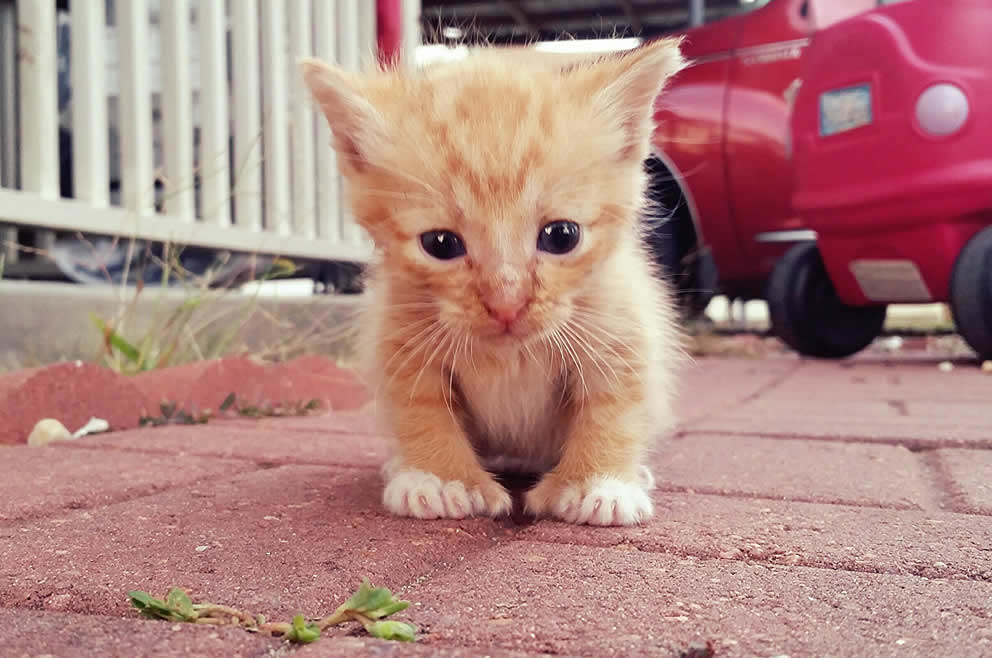 Meet little Cheeto, a tiny polydactyl ginger kitten adopted by a lovely person. Cheeto has extra toes and loads of cuteness.
A cat lover shares that Cheeto was born by a neighbour's cat along with other two kittens in the litter.
The mum cat refused to feed them and the lovely lady suggested to take them all and bottle feed them so they can survive.
The mummy cat is a polydactyl cat, i.e. a cat with extra toes. None of the kittens, but Cheeto, has extra toes.
Cheeto has an extra thumb on each of his front paws.
At first the family wanted to name him Dino as for a dinosaur ("polydactyl/pterodactyl" play of words) and because their 3 year old daughter loves dinosaurs. "But she likes Cheetos more, apparently", so the young lady named the kitten Cheeto.
Cheeto was very shy in the beginning, but now he came out of the shell and loves to snuggle.
Cheeto is very smart. "All of my kitties outsmart my dogs and my 3 year old."
The ginger kitten is very adventurous, even though he considers his every step. "You would think his extra toes give him extra balance, but I guess not!"

The polydactyl ginger kitten Cheeto is now with a loving family: "He is the sweetest little thing", says his human mum.
Share With Cat Parents and Cat Lovers!
Tagged adopted, Cheeto, ginger, happy, kitten, polydactyl, story