Elephant Volunteer and Dog Person Saves Teeny Tiny Thailand Kittens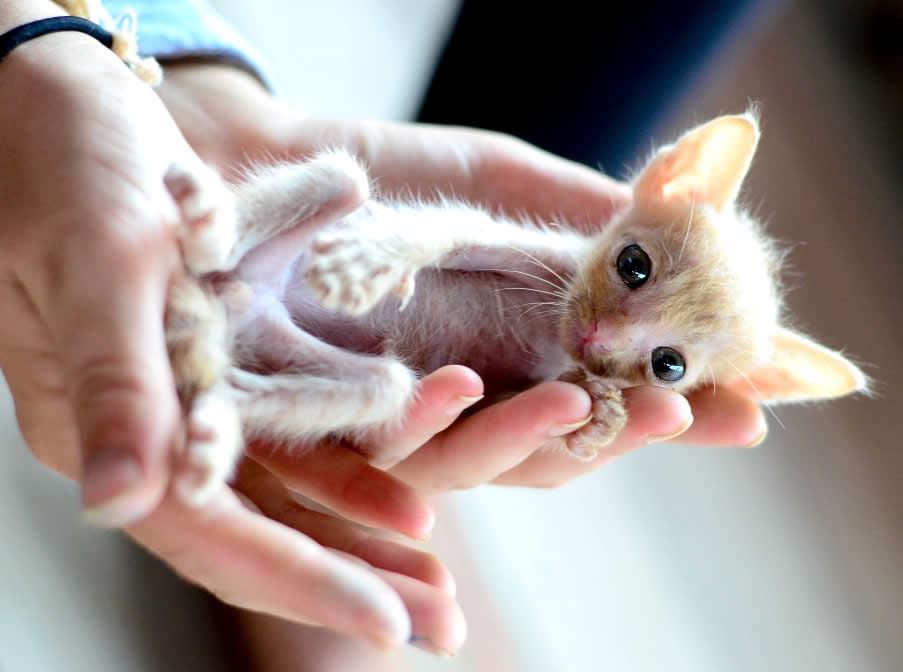 Can you imagine living in an elephant village with packs of roaming dogs and becoming a caretaker of two itty bitty kittens? Amazing Ali did just that. Meet too tiny Thai kittens the animal volunteer helped to survive.
Ali, once an Event Producer for Nike and Google, one day left her job and became a traveller-volunteer helping animals in different parts of the world.
Once, living in an Elephant Village in Thailand and helping elephants of The Surin Project, Ali proofed that a dog person can be an amazing kitten caregiver.
Ali had a cat of her own and has hold many kittens before, but the kittens she got in her care were the smallest she had ever handled.
Somebody dumped tiny kittens at the Surin Project, and Ali with her friend Kiera took a not easy job of keeping the kittens alive.
The kittens were dehydrated, underweight, and potentially sick.
Milk replacer, eye drops, ear drops, syringes, cotton balls – it was just a part of the very important job.
During four days Ali and Kiera were feeding the kittens every 3-4 hours, even at nights.
Unfortunately one kitten did not make it, but the girls saved the other two.
They named the survived kittens Singha and Leo, after Thai beer brands.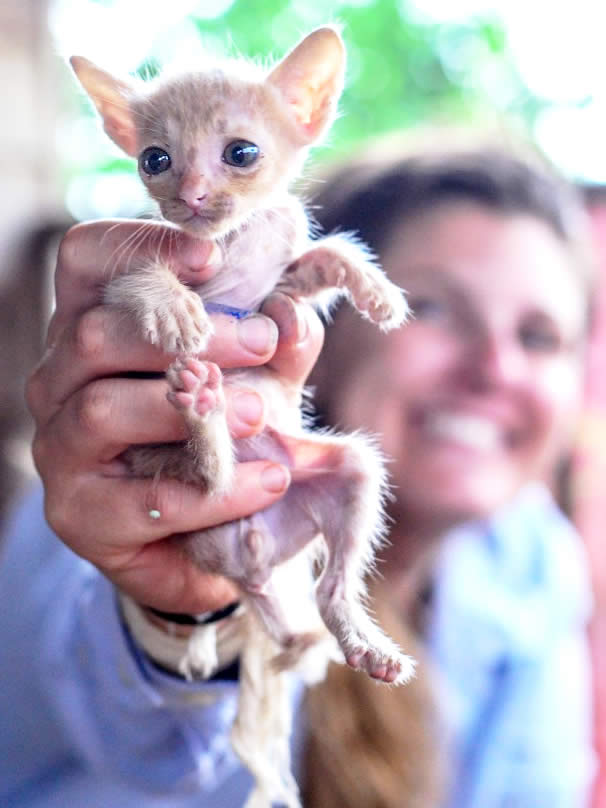 "Kiera says that now that they have names they're not allowed to die. That works for me. Our fingers are crossed that they will continue to grow stronger each day and begin to look less like wet baby bats." – says Ali.
Everyone was amused by the little kittens who proofed the miracle of life, and by caring hands and loving hearts that make a difference.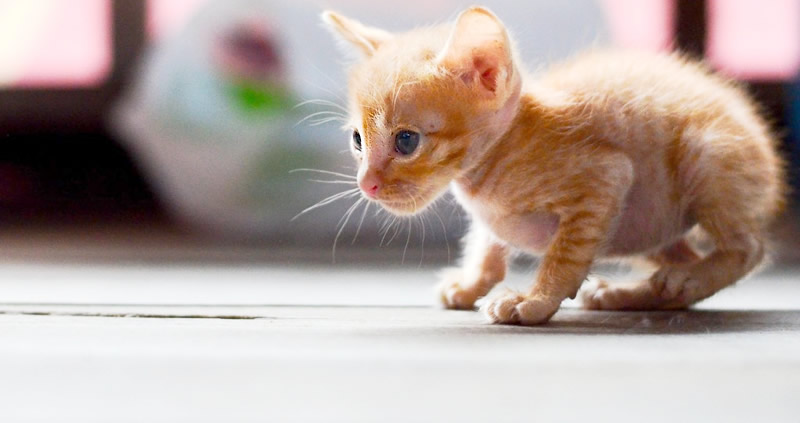 Share With Cat Parents and Cat Lovers!
Tagged alive, animal, care, elephant village, kitten, Lanta Animal Welfare, making a difference, Surin Project, survive, survivor, Thailand, tiny, volunteer