Black Shelter Kitten Talks Like Turkey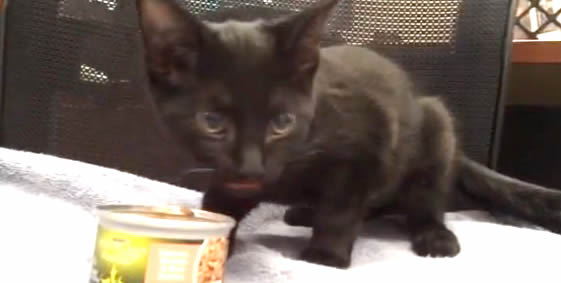 You need to hear to believe it! A 3-month-old black kitten from the Orange County Animal Services talks like a turkey while eating her food – gobble, gobble!
Cat Talks Like Turkey
Turkey Talks Like Turkey
Compare turkeys with the kitten! Here are funny turkeys gobbling at the sound of the squeaky toy – gobble, gobble! (Do you see a black and white kitten in the video?)
What funny noise does your cat make?
Share in the comments below.
Share With Cat Parents and Cat Lovers!
Tagged black, funny, kitten, noise, Orange County Animal Services, turkey, video