The World's Longest Domestic Cat Stewie Lost Battle to Cancer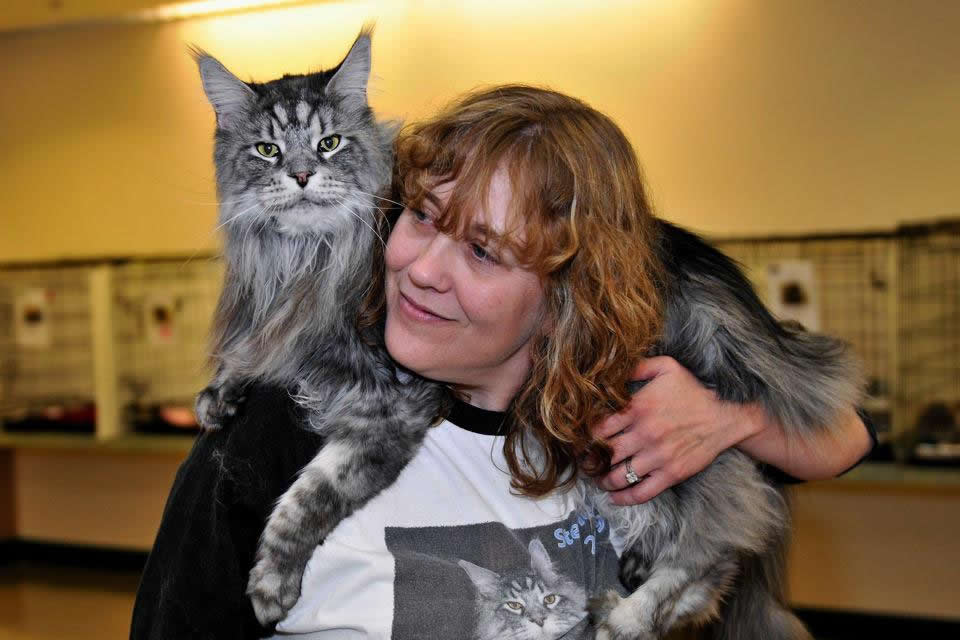 Stewie, the world's longest domestic cat, lost his battle to cancer and passed away.
(It's so difficult to write about any cat in a past sense…)
Stewie's full name was Mymains Stewart Gilligan. He was named after the character from the widely known TV series "Family Guy". Stewie lived with his humans Robin Hendrickson and Erik Brandsness in USA.
Stewie, the Maine Coon cat, was 123cm long from the tip of his nose to the end of his tail. In 2010 Guinness World Records registered him as The Longest Cat and The Longest Cat Tail. Stewie was 5 years old at that time:
Stewie was famous not only as the longest cat, he was a certified therapy animal for citizens in the Reno senior center (USA). Stewie also helped promote animal welfare awareness with the Nevada Humane Society. His owner Robin says that Stewie was always very social and loved meeting new people. Stewie's Facebook says "I love to go to cat shows and I LOVE kids! And I LOVE YOU!". And reading more about Stewie you realise how really special Stewie was.
In the beginning of 2012 Stewie was diagnosed with lymphosarcoma, a malignant disease of the lymphoid tissues.
He responded well to the radiation and chemotherapy treatment and was declared cancer-free. Unfortunately not longer after that a vet found a more aggressive tumor on his kidneys.
Robin said "I knew that although we could fight it, the end was near and so I wanted to simply make him comfortable and let him enjoy the time he did have." Cat owners who have cats with cancer will understand this by their heart. When your cat has cancer there comes a moment when you have to think about the quality of the cat's life. It is a very difficult time for any cancer cat owner. (My beloved fur baby Manya The Cat lost her battle to cancer so I can imagine what Stewie and Robin went through.)
Stewie's final public appearance recorded by AxellPhotography:
Stewie lost his battle to cancer and passed away surrounded by his family on February 4. He was only 8 years old.
Stewie will always be remembered by his mummy Robin and everybody else who knew and loved him.
RIP sweet fur baby, people will always remember you.
Last moments of an awesome Stewie…
As a special tribute to Stewie, a star was named after him: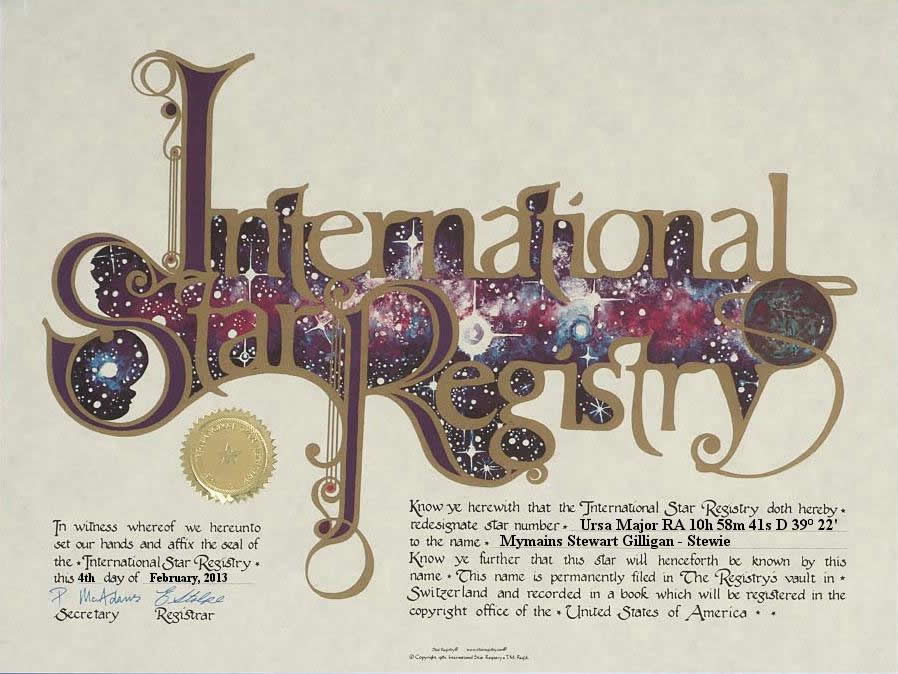 You can visit the Stewie's Facebook page to express your condolences. Look at photographs and watch more videos with Stewie, and may be your heart will fill in with warmth as my heart did. Stewie was a special cat, and I love Stewie even without knowing him in real life.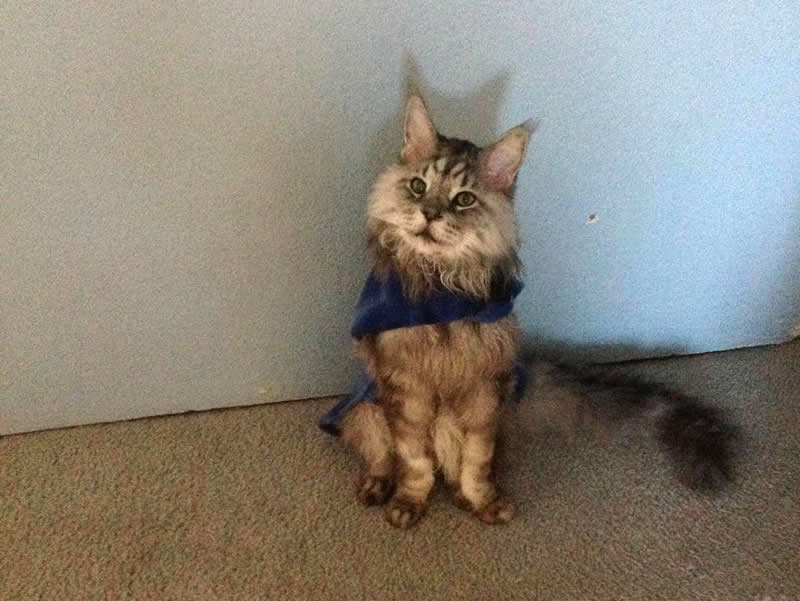 Share With Cat Parents and Cat Lovers!
Tagged cancer, cat, long tail, longest, lymphosarcoma, Maine Coon, news, Stewie, USA