Top 10 Christmas Themed Cat Names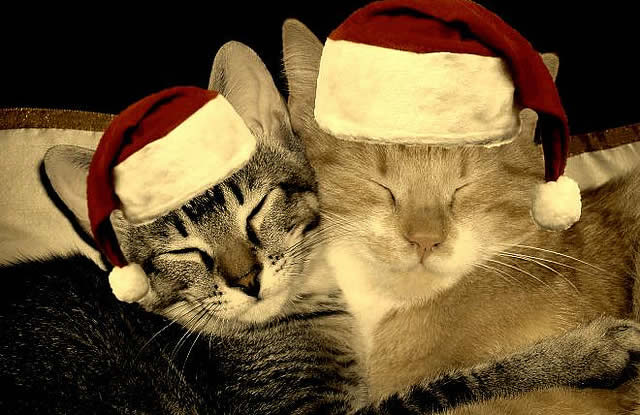 How to choose a name for an adopted cat? It's one of the most difficult questions of all! To choose a cat name some cat owners follow the current trends – celerity names, movie stars' names, singers, while others prefer well known and proven classic cat names. One theme in cat names is Christmas inspired cat names. Here is a list of top Christmas Themed cat names.
According to Petplan these are Top 10 Christmas Themed pet names:
1. Holly
2. Angel
3. Star
4. Snowy
5. Brandy
6. Grace
7. Twinkle
8. Cracker
9. Ivy
10. Pudding
Santa's reindeer follow the list with Dancer, Prancer, Vixen, Comet, Cupid, Donner, Blitzen and Rudolph.
Santa, Mary, Joseph, and even Jesus are among Christmas cat names.
Santa's Little Helper and Elf are also on the top of the list.
Is your cat's name Christmas inspired? Which Christmas themed cat name sounds the best for a cat, from your view?
Cat Parenting: How to pick a name for a cat?
Your recommendation: How did you pick a name for a cat? What can you recommend to a new cat parent on picking a cat name for their newly adopted cat? What are cat names you like? Share in comments.
Make you cat a star of the next Ozzi Cat Magazine issue! Send your cat's story, a photo, a funny or touching moment from the cat life to be published in the Ozzi Cat magazine.
Share With Cat Parents and Cat Lovers!