600 Cats Rescued from Being Skinned in Shanghai, China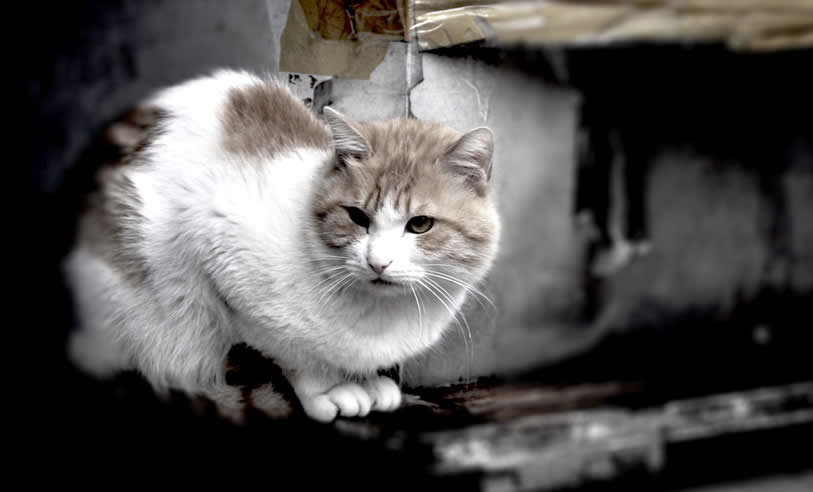 Cat eating is not new to China. Fortunately, almost 600 cats are rescued and escaped being skinned and eaten.
About 600 Chinese cats jammed into 32 wooden crates with 19 cats each were on its way to be sold for their fur and meat in Putuo, Shanghai. The "cat truck" was stopped by concerned people in a street.
Animal rescue groups were called for help via Chinese Twitter. The man was protesting giving up the cats. Even the police was called, it is unknown if the man was detained. Animal cruelty is not against law in China.
Cat rescuers from ThinkAdoption and Paw Pals Animal Rescue (PPAR) took 70 cats to hospitals for vet checks and desexing. Volunteers released other cats to cat-friendly compounds. Spontaneous adopters took 14 crates of cats.
Public awareness about cat trucks and animal cruelty is rising and ordinary Chinese protesting and stopping cat trucks more often.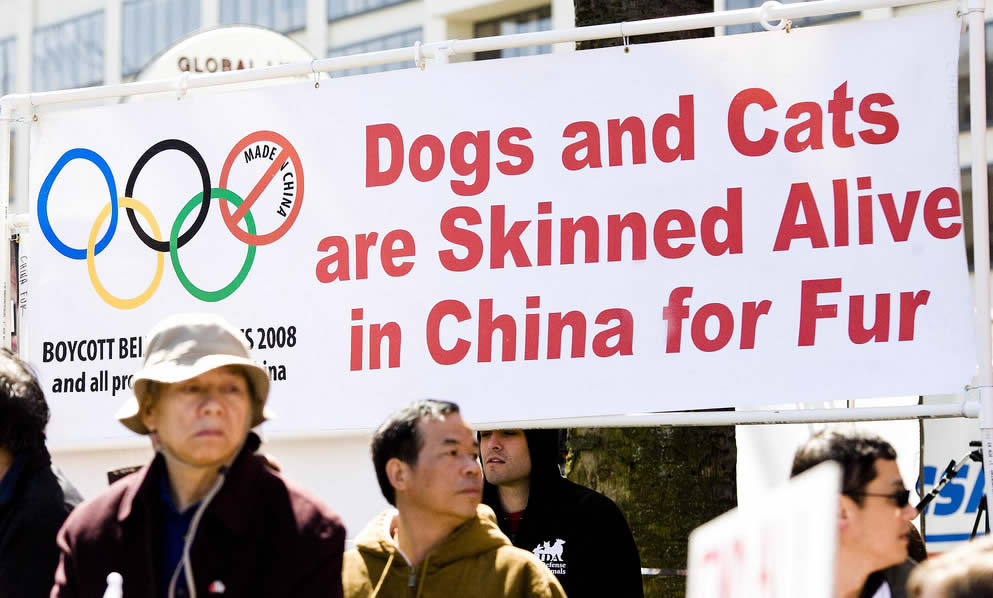 Toronto Star reports 2 million cats and dogs in China are killed every year for fur and meat. Some reports 5400 dogs and cats are skinned alive everyday. 60% of unprocessed fur trade happens on the streets and in open-air markets of the small town Shangcun located just 100 km south of Beijing.
Garments and accessories companies in China make cat fur vests and bomber jackets, sometimes dyed pink which is a hit with young girls. Where do they get fur from? "When I need it I make a phone call and it arrives." – says a company representative.
Not only locals consume cat fur and meat. According to The Star, majority of all fur garments imported to Canada come from China. Canada has no restrictions on fur imports except for endangered species. USA, Europe and Australia laws ban importing cat fur.
As customers don't like buying products labelled cat fur, it's not uncommon they are labelled rabbit fur. Domestic rabbit and domestic cat are similar looking. Rabbit guard hair is shorter and less shiny/silky. Rabbit fur is usually one colour.
Share With Cat Parents and Cat Lovers!
Tagged Beijing, cat truck, cats, China, cruelty, fur, law, making a difference, Paw Pals Animal Rescue, PPAR, Putuo, rescue, Shangcun, Shanghai, ThinkAdoption