Unusual Friendship: Black Rescue Cat Morris Rides A Horse In NSW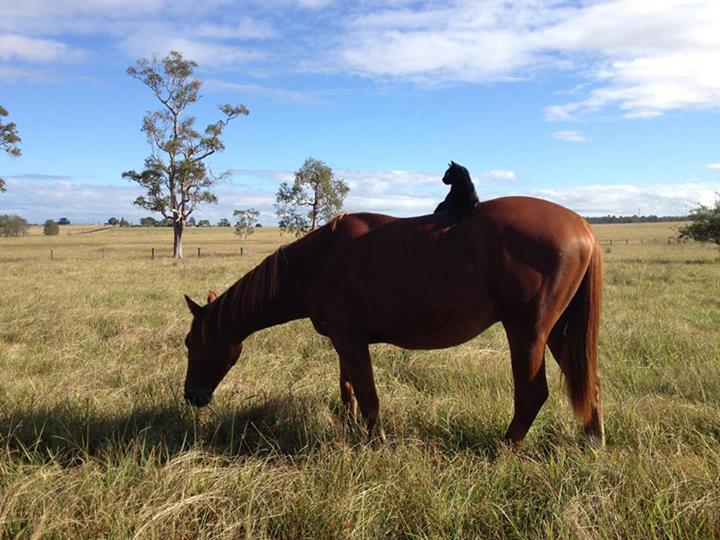 Morris, the black rescue cat, shows an unusual affection to Champy the horse.
Have you ever seen a cat who likes to ride a horse? Meet Morris the cat! "He's probably clocked up more riding time than I have", says Jennifer Boyle who was an equestrian photographer and now runs Dark Horse Studio near Casino, northern NSW.
The black cat and the horse became friends from the first sight since Jennifer brought Morris home.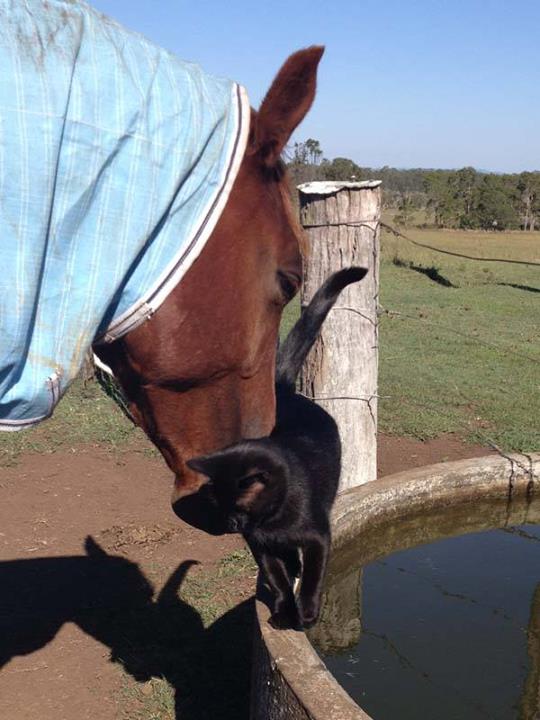 Jennifer has several horses, but only Champy is happy for the cat companionship. The cat tried to ride other horses but did not receive a warm welcome and was even chased by another horse.
Morris the cat likes to sit on Champy not only when the horse is peacefully standing, but also enjoys a ride on the Champy's back when Champy is walking at a good pace.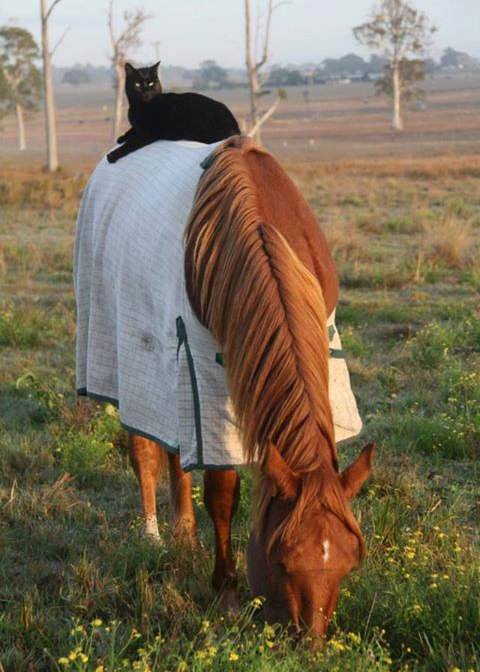 Nobody helps Morris to get on a horse. The cat jumps on the horse by his own and he never falls off. The kitty prefers to sit on Champy when the rug is on. "Gives him better grip", says Jennifer.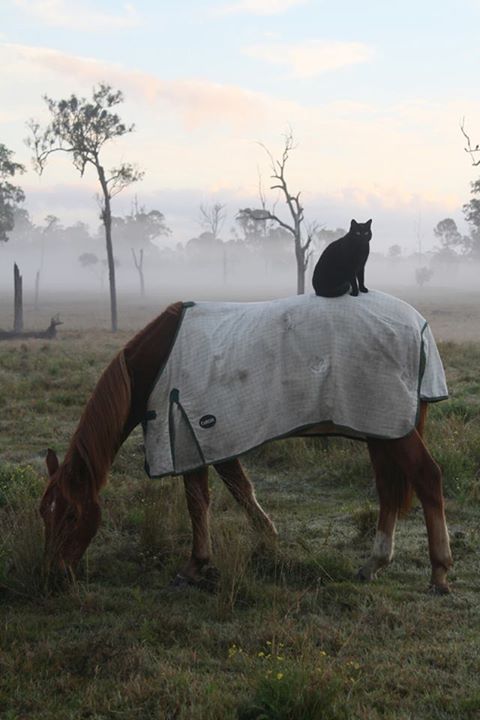 Watch this lovely cat-horse friendship:
Video: Cat and Horse Friendship: Ride Like a Cat
This video is super cute – I love the cowboy song that is a perfect match for this video. Watch it:
Why Does a Cat Ride a Horse?
Morris and Champy became local stars featured on Australia's Channel 10 show "The Living Room". Dr Chris Brown, the celebrity veterinarian, explained that the cat's behaviour is a natural desire for cats to be high up. Cats feel superior if they occupy higher places, so Morris might think of him as a boss of a horse.
I think the kitty loves the warm Champy's back and the fact that Champy is very friendly to him. As I've read, horses love companionship, and by the look of it, Champy does not mind having a good cat friend!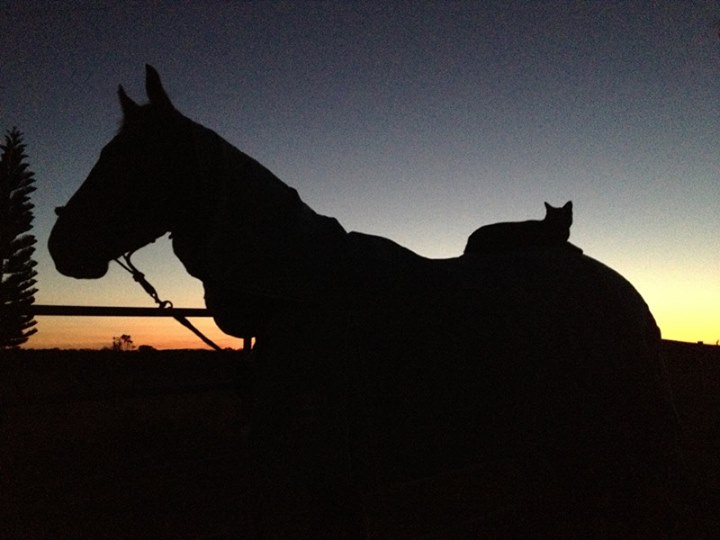 You can watch more videos of this amazing special friendship between Morris the cat and Champy the horse on YouTube and follow their adventures on Facebook. (Tell you found them on the Ozzi Cat Magazine's web site!)
Jennifer also created lovely products featuring Morris and Champy. You can find them here. (If you get one, share a photo with us on Facebook!)
What a wonderful friendship between a cat and a horse. Are your cats friendly with other pets in your family? What unusual cat friendships do you know about? Share in the comments below! (Why not to
send a story about your cat
?)
Share With Cat Parents and Cat Lovers!
Tagged Australia, behaviour, black cat, Casino, cat, Champy, Chris Brown, Dark Horse Studio, friendship, horse, Jennifer Boyle, Morris, NSW, pets, rescue cat, The Living Room, unusual