Cat Product: Cat Crib, a Space-Saving Hammock – Where Your Cat Would Hang Out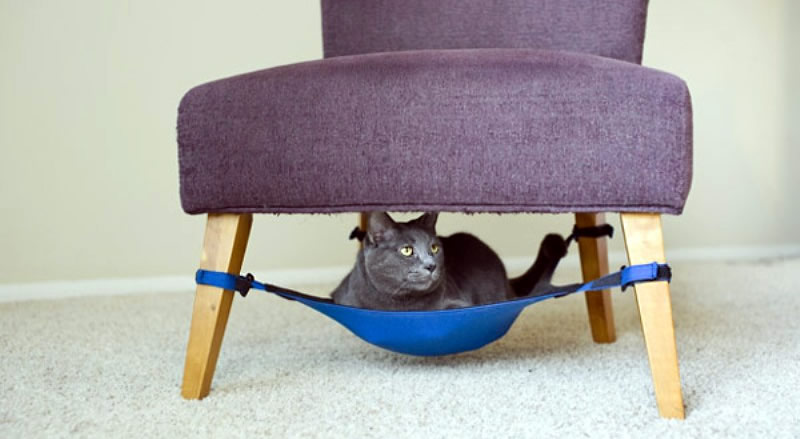 A modern and brilliant idea, a space-saving hammock – however you call it, Cat Crib makes an awesome dedicated place for cats.
It feels safe for cats, hangs under most chairs, and is loved by many cats and their owners.
Featured on Gizmodo Australia and voted as "HOT" by almost 80% cat lovers on The Living Room, Cat Crib is a simple idea invented by Greg who is the proud cat dad of a cat Vladimir.
Cat Crib fits most chairs and provides a nice shelter and a sleeping space for a cat. It may not prevent cats from sleeping in other places (try to prevent your cat from doing something they like!), but it's a nice addition to places your cat might enjoy.
Watch Cat Crib Cat Hammock Demonstration:
Congratulations to Natalie L (with 'purr' in the email) from Victoria!
Natalie won a Cat Crib kindly sponsored by Paws and Co.
We can't wait to hear her Cat Crib review.
Do you know that you can win too? To participate in future giveaways, just subscribe to the Ozzi Cat Magazine.
Share With Cat Parents and Cat Lovers!