Classy Designer Cat Bed Furniture From Meyou Paris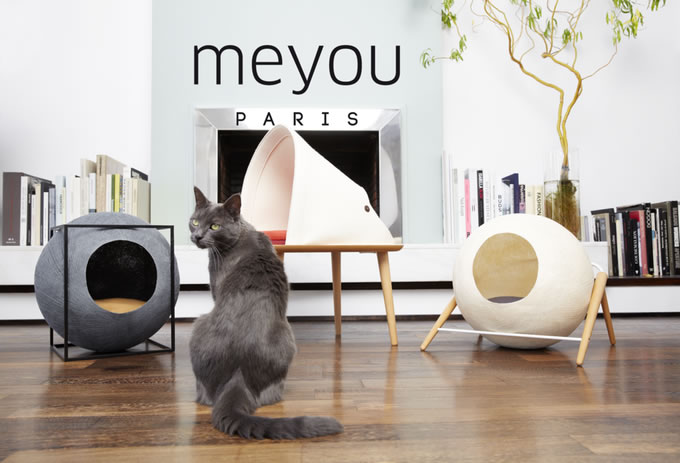 Meyou Paris is to make a line of classy cat furniture. The Ball, The Cube, and The Bed look cozy for cats, stylish for home, and pleasing to a cat owner's eye.
Meyou Paris, located in France, creates three pieces of cat furniture.
The Ball: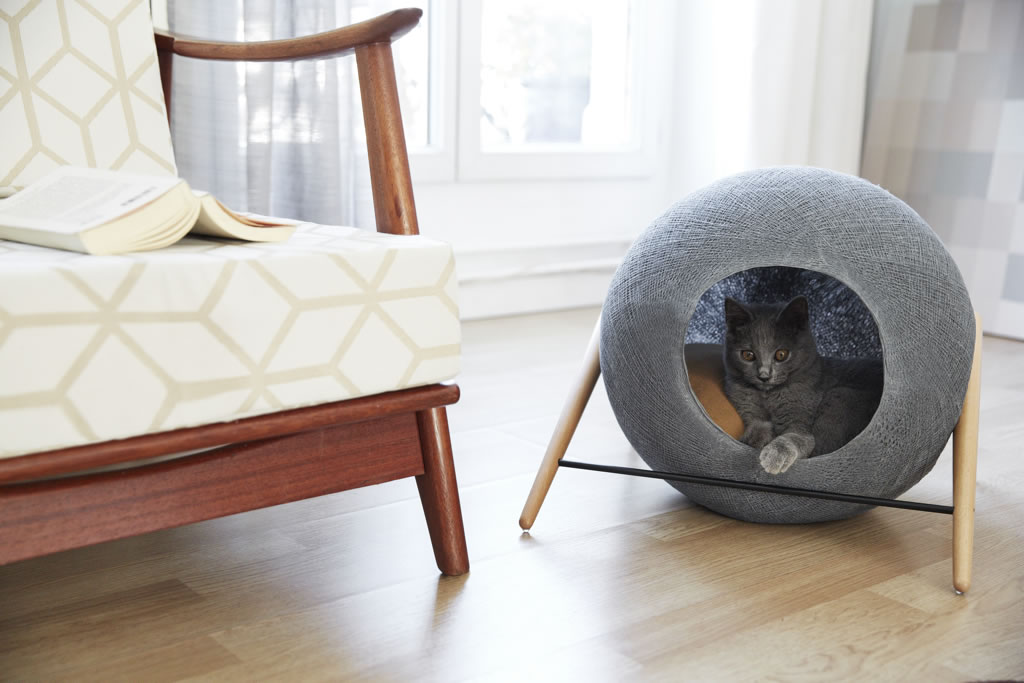 The Cube: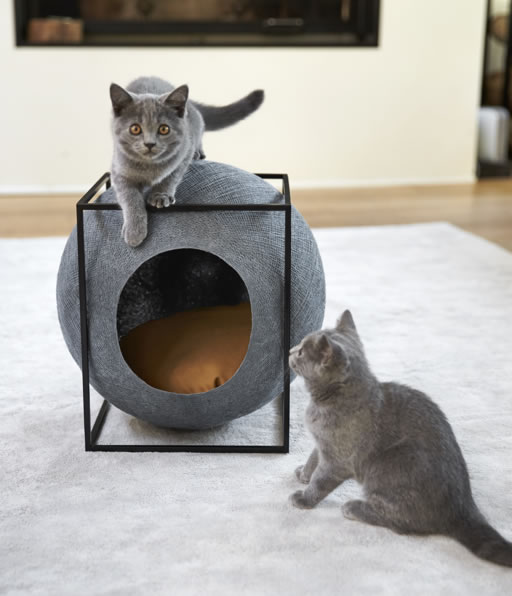 The Bed: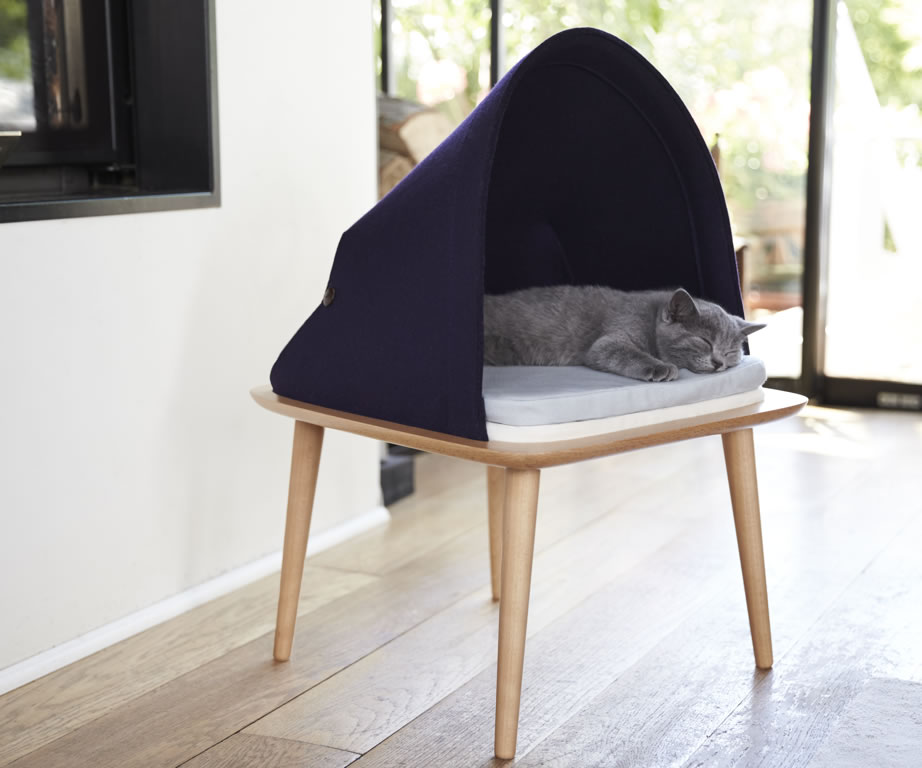 Established in 2014, the brand designs lifestyle products for cats and humans, making stylish home decoration with cat comfort in mind. "Me & You", a cat and an owner living together.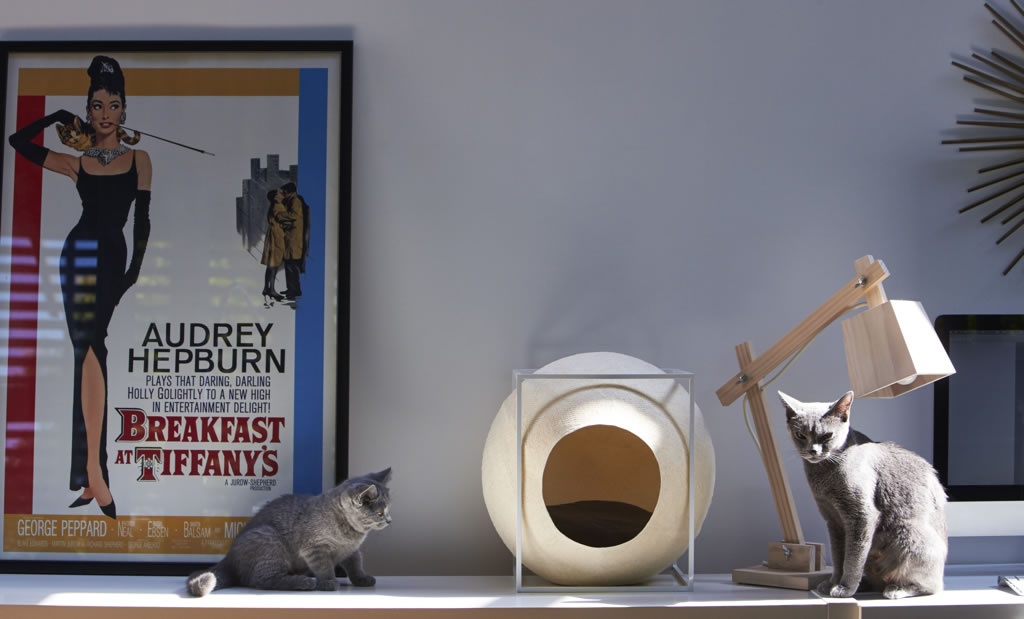 The Ball, The Cube, and The Bed provide a safe place for cats to relax. Carefully selected colours and materials make the cat beds look classy and elegant in a cat lovers' home. The cat collection beds are easy to assemble.
I especially love The Bed – cat parents, whose cats love sleeping on their bed, will understand me! I would happily replace my custom-made "cat chair" with this one.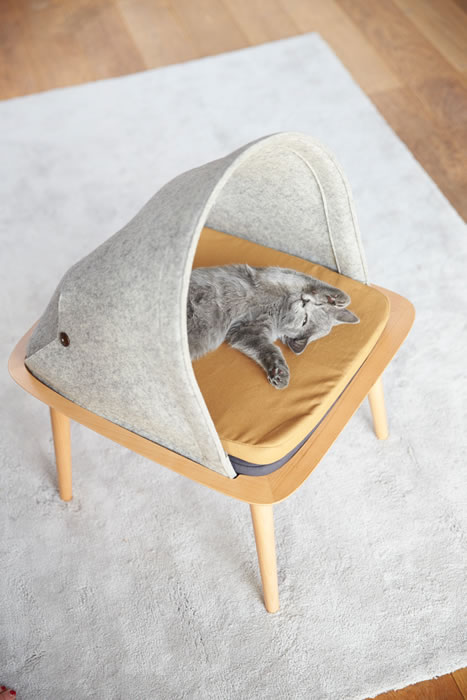 The Cube and The Ball are cat cocoon beds made of woven cotton. Cats can not only sleep in these beds, but also scratch them. The Bed is made of wood and felt. Elegant in its simplicity, it will comfort your cat and will give an opportunity to sleep well or do your things while having your kitty next to you.
Meyou Paris is a team of Aude Sanchez, a cat lady with a background in marketing and communication, and Guillaume Gadenne, a designer.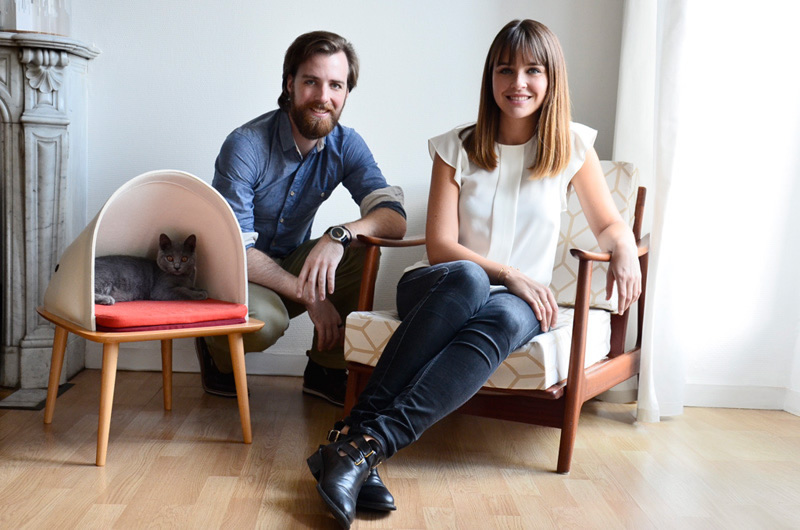 The cat beds manufacturer employs people with disabilities. This makes this stylish cat furniture even more appealing. A sneak peak at the process:
Meyou Paris is thinking of designing a litter box and a cat tree in the future. The Kickstarter campaign for the three-piece design cat bed furniture has already raised funds for manufacturing.
Which classy cat furniture would you get for your cat:
The Ball, The Cube, or The Bed?

xox Natalie
Ms Cat, Cat Mum, Editor-in-Chief at Ozzi Cat – Australian National Cat Magazine.
Special and Special Needs Cats Ambassador.
Share With Cat Parents and Cat Lovers!
Tagged Aude Sanchez, bed, chair, classy, cocoon, decor, France, furniture, Guillaume Gadenne, home, Meyou Paris, Paris, product, style