Halloween Cat "Cute Boo": Stickers, Greeting Card, Bag, T-Shirt And More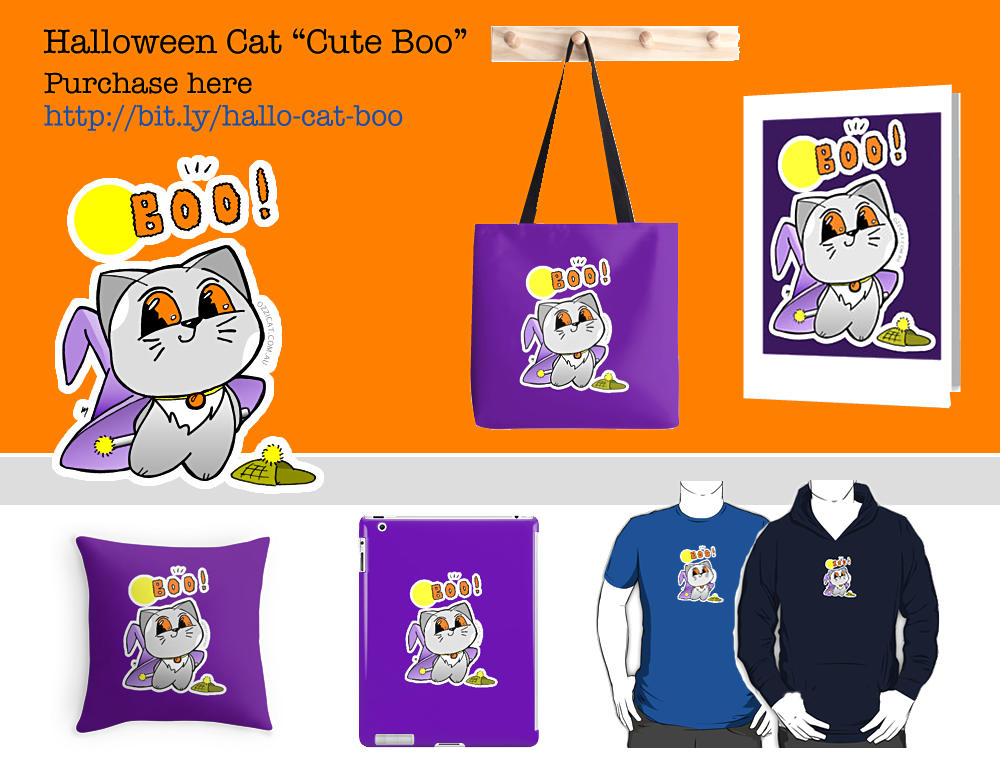 Looking for Halloween cat postcards, stickers and t-shirts? Check out Cute Boo, the Halloween kitty.
The Halloween range includes stickers, greeting and postcards, t-shirts, a tote bag, a throw pillow and duvet covers, a mobile case for iPhone, iPad, Samsung, and a tablet case, also hoodies and kids' clothing.
Browse & Purchase Halloween Cat Here ».
(Part of proceeds is donated to cat rescues)
Cat Drawing by: Natalie, Ozzi Cat Magazine
Quick Halloween Cat Tips
On Halloween be careful so cats do not escape through the front door.
Unusual people and loud noises can scare a cat.
Be careful with candles as cats can try to touch them with a paw.
Share With Cat Parents and Cat Lovers!