Interview: Australian Cat Artist – Danielle Fossati (Paw Prints). How to Get Your Cat Portrait Drawing?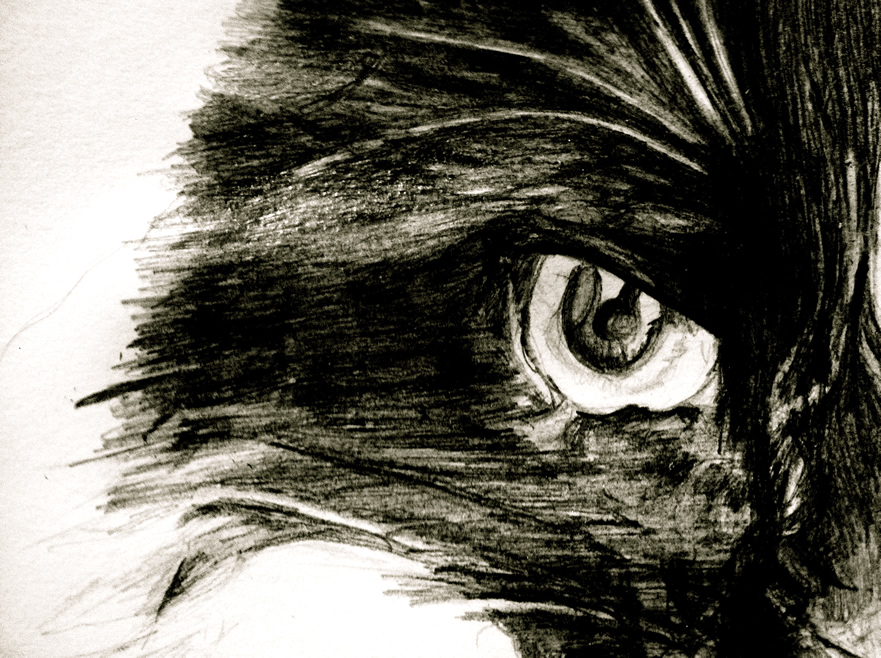 A cat portrait made as a cat drawing is a lovely way to memorize your precious kitty. You can put a cat portrait on a wall or place it at your desk – it will warm your heart every time you look at it. Made by hands, a cat portrait is something magical as it keeps the warmth and love it was prepared with.
Today I talk to Danielle Fossati from Paw Prints, an Australian cat artist whose works on pet portraits impressed me. Danielle has also a great heart for rescue cats and dogs and supports our local Australian cat rescues. Here is what Danielle tells about her work and how you can get your cat portrait.
Danielle, please tell us what you do? Who can get a lovely drawing from you?
I delicately hand sketch portraits of your family pets using led to capture their true nature. I can draw the full body of the pet or simply their bust. Because they are commissioned work, it's completely up to the client what they want. Anyone who's ever had a pet that touched their heart or knows someone who has had special pet can commission a piece. The beauty of Australia Post means, anyone, even abroad, can order a sketch.
Your cat drawings look very realistic and very lovely. For what occasions can cat lovers purchase a cat drawing from you?
Truly, any occasion will do! Who needs a reason for good art? Birthdays have been very popular as well as Valentines Day. By far, Christmas was the busiest time of the year for me. Great surprise for the receiver and was even better feedback.
I recently drew a cat that had just passed away from liver failure. This was a thoughtful gift that cherished the memory of the cat and will be kept forever.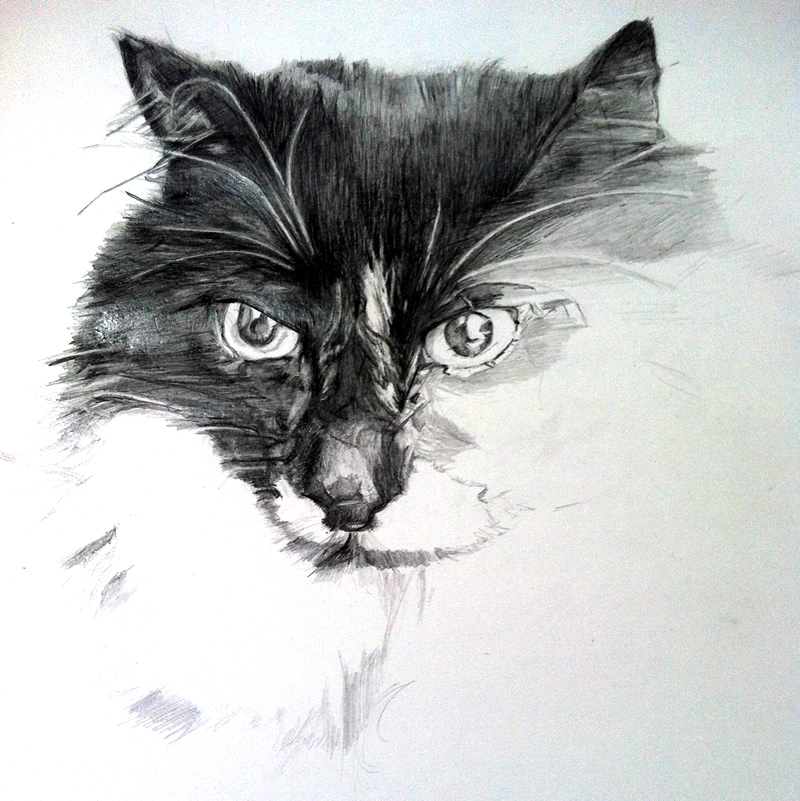 Your are fantastic. You are a very talented artist. How long have you been doing this for? Who else do you feature in your drawings?
Thank you. I always knew I could draw, I remember vividly being told when I was studying Interior decorating that "I had a talent some people would kill for", but I was so young, it was like water off a ducks back. It's only now that I understood what my teacher meant!
In terms of pet drawing, I would say I have been sketching on and off for about a year. It's only in the last six months I have sunk my teeth into it as a career option. I was really sick in hospital (about a year and a half ago) and I became quite close with a girl who simply adored her dogs. They were her life and something told me, I could give her some happiness and relief from her illness by sketching Jake, her Rough Collie. I decided to ask for one of her photos and well… her reaction to the drawing was phenomenal. The emotional impact I had by simply drawing her Jake sparked something that I am truly grateful. I have a lot to thank her for.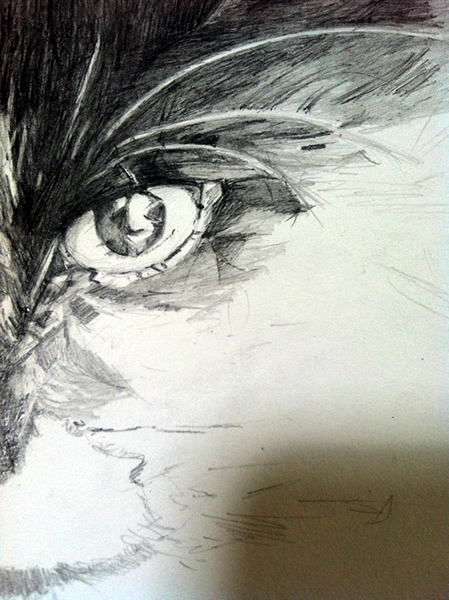 If I had a dollar for every time someone, after seeing my drawings, asked if I could draw humans, I would never have to work again. (Though, I really have found something I love, I can't say this is work.) So in answer what else features in your drawing – nothing else features at present. I am however, taking life drawings at the University of Technology (NSW) to master the skill of sketching humans. My mother thinks that would be like Mozart learning to play the piano, but I disagree. I think you can never stop learning and this will evolve a current level of skill into something even more unique and revered.
If somebody wants to get a lovely cat drawing from you, how does the process look like? What do they need to do?
It is a very simple and easy process. I sketch from photos sent via email or Facebook. I totally appreciate finding that perfect shot is hard; it took me forever to get one of my twin sister cat. She was not a fan of a camera let me tell you. So I generally get people to send me a few pictures and I help them decide based on the image that is going to make for a good sketch. Photographs need to be clear and in focus, this is paramount. Once chosen, I run it past the client and the led hits paper for about ten hours. This is average what it takes to complete a sketch. At most, depending on orders, there is a two week wait and a payment (as agreed) is required before it is sent or delivered.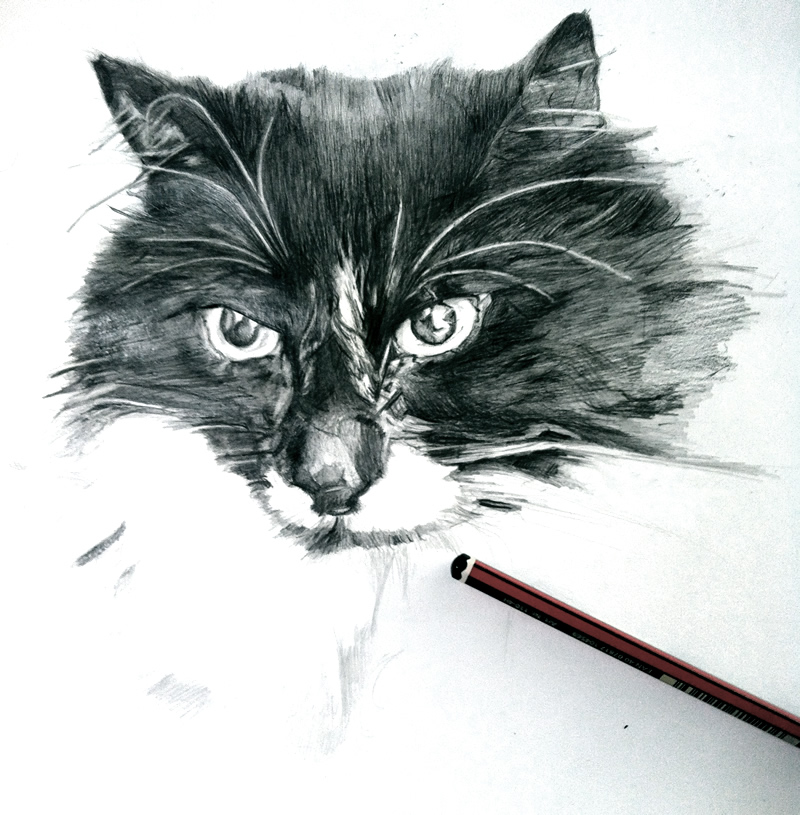 Can you tell us how your cat drawings help people and cats? Do you and your work support any cat rescue? Would you like to use this chance to pass a thank-you to someone special who help cats?
There's no doubt in my mind; anyone who receives a sketch feels a sense of love and care from the person they were given. It shows thoughtfulness and the importance they have in their life. And that goes for the cat as well! It helps people connect with one another. I feel I can help people's happiness by sharing something unique, a service, as you will, to the greater community. For me, drawing isn't that hard and I am not boasting by any means, it just come natural, but to others, they really can't fathom how I do it? So in my mind, why not share it?
I am in the midst of waiting to hear about auctioning off one of my drawings to raise money for Glebe Temple Cats. When this event is coming up I will let you know. I also sketched Tuck who was a rescue kitten for The Mini Kitty Commune for free as a simple kind gesture.
Where can people find your works and prices? How can they contact you?
Unfortunately, I haven't got a studio where people can physically view my work. All my sketches are displayed in private homes. I am currently working on my webpage, so please sit tight. However, people can view my sketches on the Paw Prints Facebook page and from there you can email daniellefossati(at)gmail.com to get a price list. I charge according to the size of the sketch.
Also, this may also be of interest, I live near Terrigal on The Central Coast and hiring a stall at the Terrigal markets on the 30th of March. I will be sketching live so people can see how a sketch evolves and they can also view past clients work on display.
What is one thing a cat lover should do if they want to purchase a cat drawing from you right now?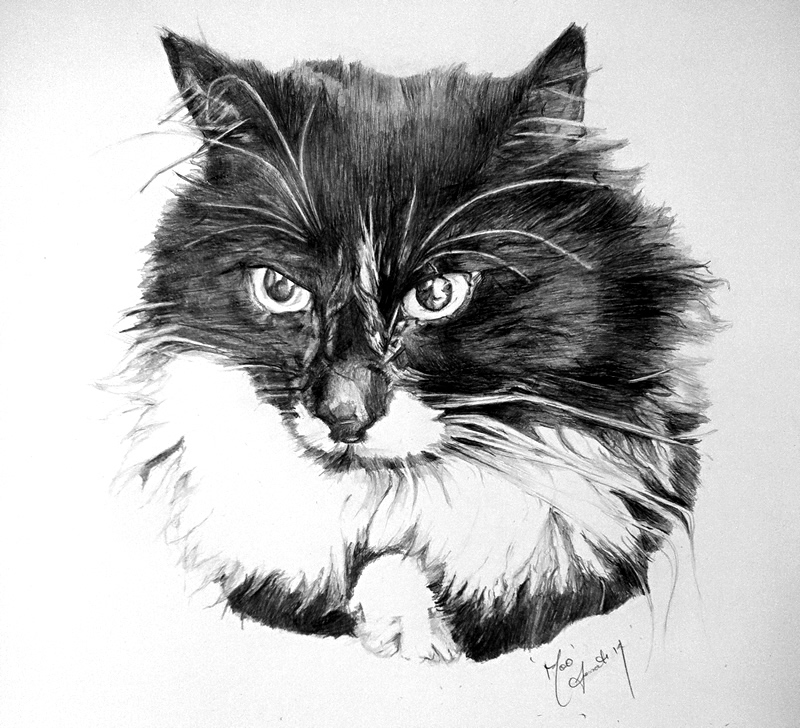 Email your favorite picture of your furry friend a.s.a.p. to: daniellefossati(at)gmail.com
It will be transformed from a photo into a memorable piece of art. You can also call me if you would prefer on 0435 472 091 where we can discuss your options.
Can't wait to hear from you!

Thank you, Danielle!
Order your cat's portrait and show us how awesome it turned out!
(Please tell Danielle that you found out about her works via the Ozzi Cat Magazine.)
Share With Cat Parents and Cat Lovers!
Tagged art, artist, Australia, cat, Danielle Fossati, drawing, interview, Paw Prints, portrait, spotlight, support rescue