Melbourne Cat Cafe Opens in July! 2 Reasons Why We're Proud of Them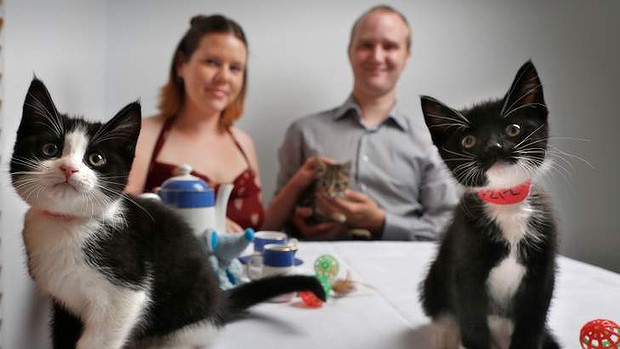 Fantastic news for cat lovers! Melbourne Cat Cafe opens in July 2014, if everything goes as planned! And here is why we are excited and proud:
(On photo: Anita and Myles Loughran)
The Australia's first Cat Cafe will open in Melbourne in July (a planned month). It will be located at 375 Queen Street, Melbourne, next to the Queen Victoria Market. Anita and Myles Loughran are connecting the final dots and soon we all will be lucky to have our own Australian cat cafe!
It is exciting as we are long time supporters of having a cat cafe in Australia, especially in Melbourne!
I'm personally even more excited about the kitties that will be there! And here is why – Anita and Myles will be getting cats from shelters. They are currently working with the Lost Dogs Home (North Melbourne) and with GAWS – Geelong Animal Welfare Society (Geelong), looking for cats with temperament and personalities that will suit best for a cafe environment. "We are very pro rescue animals!", they said on Facebook. So great to hear!
What also makes me excited is that in our multi-cat family one of cats was adopted from GAWS, the other cat was adopted from the Lost Dogs Home – what a coincidence! We volunteered and supporting Geelong Animal Welfare Society (you should too!) I feel so proud for Anita and Myles – rescue cats are fantastic companions! (Everyone should get two! Share your cat's story)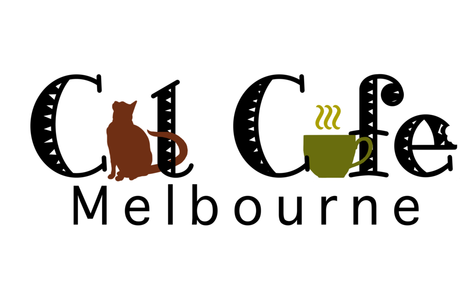 The Melbourne cat cafe will be located on the ground floor, with the first floor occupied by cats. Five rooms, a hallway, and a large staircase – what else do you wish for if you are a cat? Love! Exactly! Although the cats in the cat cafe will not be available for adoption, Anita and Myles will be promoting shelter adoptions through the cat cafe.
So once the refurbishment is finished, come to play with cats and spend time in a cat loving atmosphere. Can't wait when it opens! Cat Ladies, Cat Gents, get ready! Let's catch up there? ;-)
xox Natalie
What Is A Cat Cafe?
Melbourne Cat Cafe's web site and Facebook page – jump in and say Ozzi Cat Magazine sent you!
Photo by: Eddie Jim/The Age/The Lost Dogs' Home, Cat Cafe Melbourne
Share With Cat Parents and Cat Lovers!
Tagged Australia, cafe, cat cafe, cat lover, cats, GAWS, Geelong Animal Welfare Society, kittens, Lost Dogs Home, Melbourne, news, opening, Victoria