Cat Cafe in Melbourne is About to Open! Help to Make it Happen.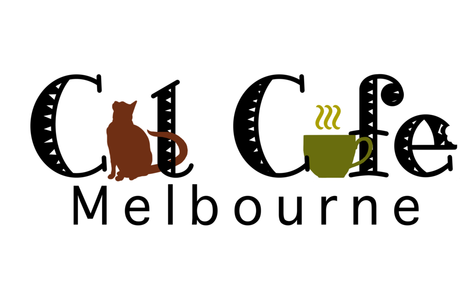 Australia's first Cat Cafe is about to open in Melbourne. Aussie cat lovers will now have a cat place to visit without going overseas. With the first cat cafe opened in Taiwan in 1998, following Asian and European countries including Japan, Thailand, and cat cafe in France, Melbourne will get a lovely place for cat lovers to visit. Support opening a Cat Cafe in Melbourne!
I know quite a few cat lovers who wanted to open a cat cafe in Australia. Anita and Myles Loughran from Yarraville are actually doing this right now. Experienced in retail and hospitality, the avid cat lovers raised with stray and rescue cats in their families are working on opening a cat cafe in the heart of Melbourne.
Anita is 27 and is allergic to cats, as The Age reports. Although she is quite inspired by visiting a cat cafe in Japan. The Melbourne's Cat Cafe will have a fur-free area where you can relax with coffee and a cake while watching cats in a separate area. Eight cats will come from a shelter and will live on the site.
The Cat Cafe in Melbourne will have a Japanese influence – cat lovers will need to book and pay for their visit upfront. By the way, the cat cafe we visited In Bangkok, Thailand, had a different visiting scheme – we just came without booking and enjoyed our meals while cats were walking among low-height tables. Late visitors had to wait until somebody came out of the cafe so they could come in. There was no limitation on time we could stay in the cat cafe. Food safety regulations differ between countries and that may affect how a cat cafe operates.
A cat cafe is a nice addition to any city. People can interact with cats while enjoying a day break. Cat lovers, who cannot afford or are not allowed having a cat in a rental apartment, can come and play with kitties.
Currently Anita and Myles are looking into refurbishing premises to tailor it for needs of cats. Guys want to provide the best environment for the resident rescue cats. Anita and Myles launched a fundrasing indiegogo campaign to raise money for this. They need help with spreading the word and raising awareness of the Cat Cafe project.
Check out the video Anita talks about what a cat cafe is, why cats and why in Melbourne:
On the campaign's page you can donate from $2 to $10,000. $2 donation will give you a large "I Sponsored Cat Cafe Melbourne" badge, $10 – an hour visit once the cat cafe opens, $250 and above is for multiple entry vouchers, with $500 you will be sponsoring a cat, and $10,000 will give you a lifetime membership with unlimited access. Plenty options to choose from.
As a cat lover, do you want a local cat cafe to open? Visit indigogo Cat Cafe campaign here and support Anita and Myles.
We will be happy to see you among supporters – post on our Ozzi Cat facebook page if you donated.
Check out the Cat Cafe Melbourne facebook page here.
Tell them Natalie from the Ozzi Cat magazine sent you!
Photo by: Cat Cafe Melbourne, Eddie Jim / The Age / The Lost Dogs' Home
Share With Cat Parents and Cat Lovers!