Missed Cat Travelled by Train Hundreds Km from Melbourne to Traralgon. Reunited 3 Months Later.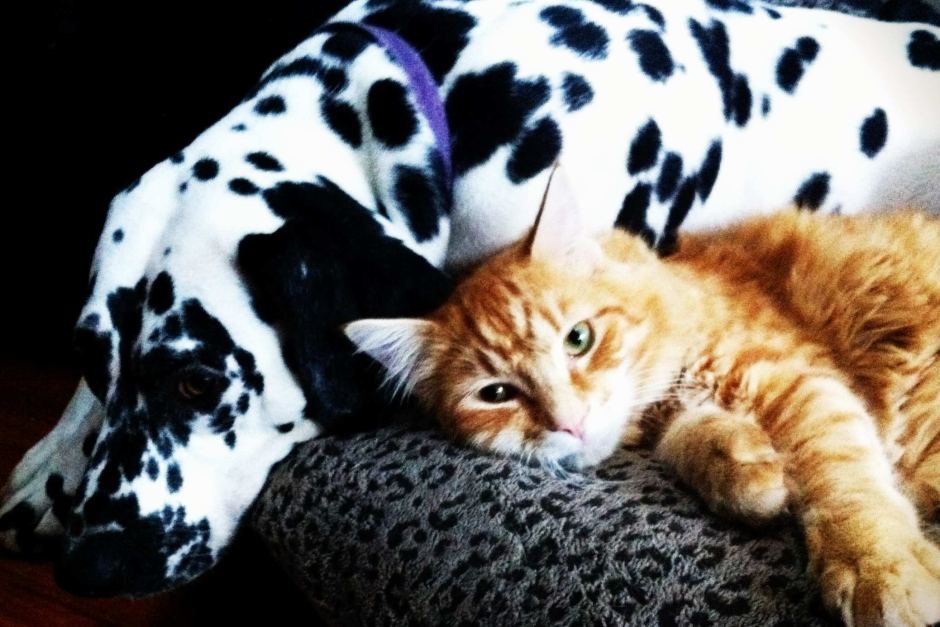 Missing for 3 months ginger cat Rupert has returned to his West Melbourne home after he was found in Traralgon, Victoria, 165km away from Melbourne.
Bec Gilchrist, the cat's mum, lost any hope when the family ginger cat Rupert escaped and gone missing for almost 3 months.
Two years ago, when Rupert was a kitten, Bec found him dumped in a rubbish bin and saved him. They since lived together with a family Dalmatian dog Poppy.
Do you know that Bec's story of how she found (it was actually Poppy the Dalmatian dog who found the kitten!) and nurtured Rupert to health (he weighted only 120gm and the shelter Bec called suggested to euthanise him) – Bec's story was published in
Ozzi Cat Magazine (Issue #3)
!
When the cat Rupert went missing, Bec placed hundreds of "Missing" posters with no result.
Poppy the dog was helping with the search. Bec remembers that Poppy often tried to drag her closer to railway lines.
Lost any hope, three months since the cat disappearing, Bec received a call from a Latrobe City pound worker.
The ginger Rupert was found in Traralgon, 165km away from his home, almost 2 hours drive from Melbourne.
The roaming cat attracted attention and was brought to the Latrobe City pound. Pound workers read his microchip and contacted the cat owner.
Nobody knows how the cat travelled so far away. Bec suspects the kitty got onto a daily paper-mill train to the Latrobe Valley, as they have railway lines nearby.
Thanks to a microchip the cat was re-united with his cat mum.
3kg less but in a good health, Rupert now enjoys being with the family. Poppy the dog is happy to see his old friend!
Microchip your cat
Register at the council and national microchip database
Keep your details on the cat's microchip registration up to date
Read the Bec's story of how Poppy the Dalmatian dog found the kitten Rupert
and how Bec nurtured him to health from 120gm – Bec's story was published in
Ozzi Cat Magazine (Issue #3)
.
Don't wait, order your copy today as we have only 10 paper copies left as the back up (will not be reprinted again!) (Or purchase a digital copy)
I'm so glad Rupert is safely at home now! He is a part of our big Ozzi Cat Family, it's good to see all the kitties safe! xox Natalie
(Why not to send Your cat's story? Send here and make your cat famous among cat lovers from across Australia!)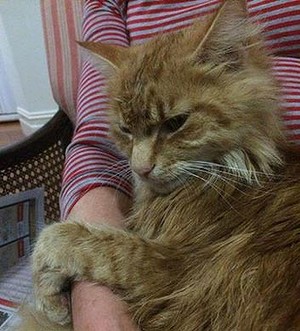 Share With Cat Parents and Cat Lovers!
Tagged Australia, found, Melbourne, missing, news, re-uniting, Traralgon, travel, Victoria