WA Broom Cat has Her Leg Amputated after a Rifle Shot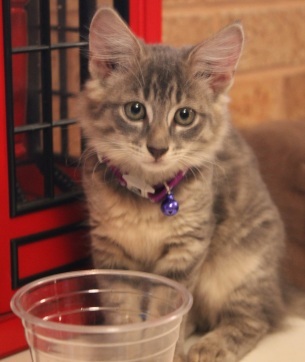 Cruelty left Western Australia's cat without a leg after a rifle shot. According to RSPCA the incident happened near Leichardt Road in Broom.
The cat's owner returned home at night and found their 18 months old cat Stella with a wound on her leg covered in dried blood.
Stella was rushed to the veterinary hospital where X-rays showed bullet fragments in her right front leg. The shot was likely to be made using a small calibre rifle. The injury was so severe that the leg had to be amputated. Stella is recovering from the surgery.
It's another act of cruelty towards cats after a recent incident with a New Zealand Christchurch cat shaved with swastika left on his back.
RSPCA CEO David van Ooran says "Penalties for this kind of offence can range from a $2000 minimum fine up to a $50,000 fine and five years' imprisonment under the Animal Welfare Act".
Share With Cat Parents and Cat Lovers!
Tagged amputated, Broom, bullet, cat, cruelty, leg, rifle, RSPCA, shot, Western Australia, young