New Zealand Christchurch Cat Shaved with Swastika Left on His Back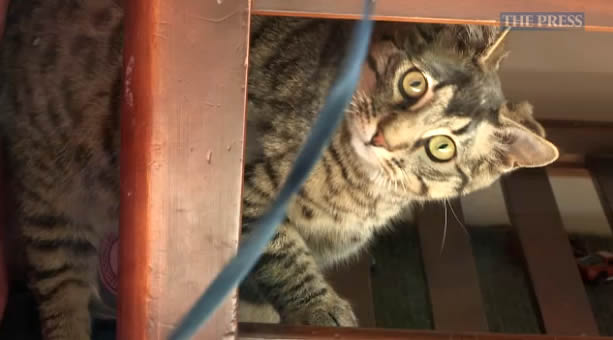 Another horrible case of cruelty towards cats and animals – a one year old New Zealand cat Turbo returned home shaved with swastika drawn on his back. It was so upsetting to find out about this as it's the third incident with New Zealand cats I read about in the last month.
Jess McGiffin, the Burnside photographer, shared with stuff.co.nz that once her son's tabby cat Turbo returned home at night and jumped on her lap, she noticed that something is not right. The cat had been shaved on his back with swastika drawn with a marker. The poor thing's forehead was also shaved as well as some other parts of the body. Somebody cut whiskers, fur from ears, and eyebrows.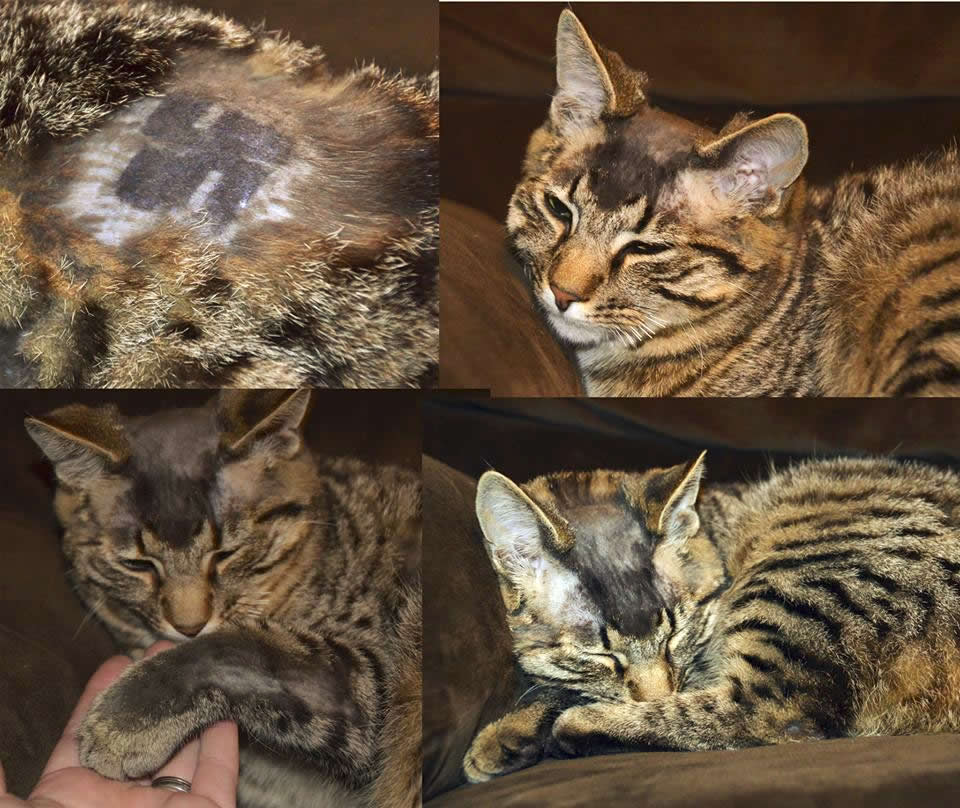 "It had obviously just happened. I just cried," she said. "It's so horrible. I just couldn't believe it."
"When he [Turbo] was two months old, he got stuck in a fence and we had to remove his tail. Now he is tail-less, whisker-less and has shaved spots."
This cruelty has been reported to the police and the New Zealand SPCA.
Jess and Turbo are so nice, this cat cruelty left so many speechless. This went viral on Facebook, everyone hopes the person who shaved the cat will be caught as it is an alarm for the calm neighbourhood.
I am personally terrified and upset by this cruelty. Take a look at the video with Turbo the cat – he is so outgoing and friendly with people! Video on stuff.co.nz
Please keep your cats indoors. (We will touch on the neighbours' view on outdoor cats in the Ozzi Cat Magazine Issue #5.)
Share With Cat Parents and Cat Lovers!
Tagged Christchurch, cruelty, incident, New Zealand, news, NZ SPCA, police, shaved, swastika