Amazing Recovery of Stockings, a Special Cat with Hind Legs Backwards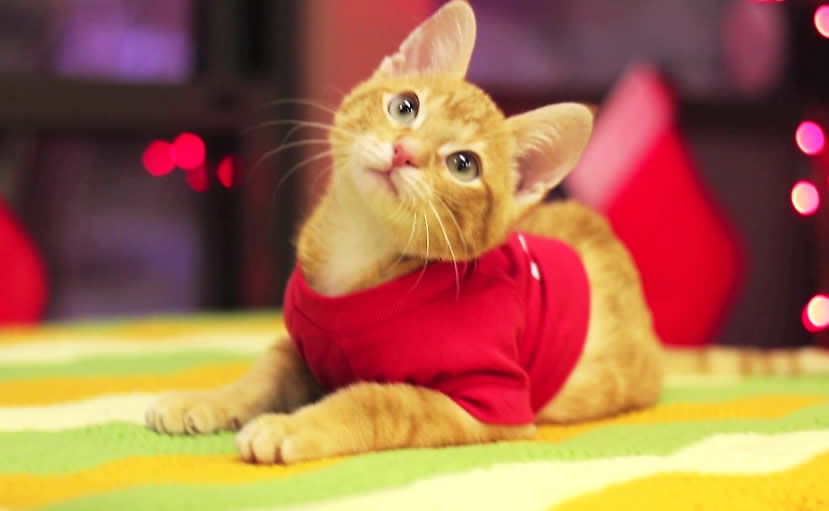 Cats with special needs touch our hearts. These kitties may be special in their physical appearance, but they are no different to others cats. Affectionate, gracious, and probably even more loving due to everything they go through. Stockings, a special cat, proves that.
Stockings, a little ginger kitten, was rescued from a hoarder when he was only a few weeks old. The ginger ball of love was not able to walk or stand due to a birth defect – the kitten was born with hind legs backwards. The defect was so severe that it was as if the feet had been put on backwards. The kitten legs were also fully turned inward and fixed as a "W".
As we notice this in many special cats, Stockings was full of life and energy. "We watched as this little cat scooted around on his hind hocks (or ankles), and knew we could do more.", says Tree House Humane Society that cared for this special cat.
Stockings undergone several surgeries that helped his legs to look normally. This miracle kitten recovered well and a lovely person Priscilla decided to foster this special cat. As in a lovely fairytale, she could not resist and Stockings has become a "foster failure" – Priscilla adopted this special kitty.
"Stockings is now on the road to recovery. He's very active and loves to runs and play." Watch this awesome special cat who teaches us not to give up and listen to what his gorgeous human, Priscilla, shares about this special kitty. Deep respect to people who care for special and special needs cats! You are amazing!
Do you have a special or special needs cat?
If you have a special cat or special needs cat, share your and your cat's story. Inspire others and tell everybody how special cats are awesome! Send a story via Submit a Story form here.
Share With Cat Parents and Cat Lovers!
Tagged backwards, cat, defect, ginger, hind legs, inspirational, kitten, legs, making a difference, miracle, orange, recovery, rescue, special, special needs, Stockings, story