Black Cat Tini Has Been Adopted After Waiting for 6 Years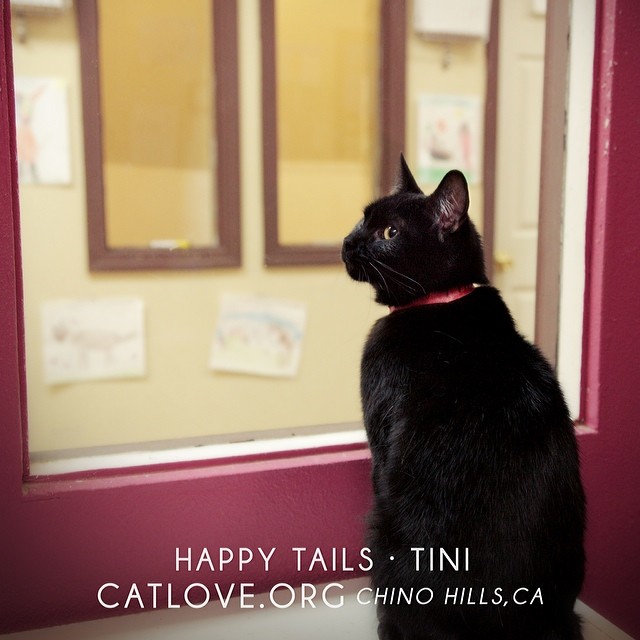 The best cat adoption news is when a cat has been adopted! It took six years for a beautiful black cat Tini to find her forever home.
Since birth Tini was with the Cat Love Rescue at The Orphanage, an animal shelter in California. She had been waiting for long six years until finally been adopted by a wonderful family.
"I waited for 6 years to find a purrfect family to call my own… I am forever grateful for all the wonderful volunteers for taking care of me all this time." – "said" Tini on Facebook.
Hats off to all the volunteers and everyone who took care of Tini. Now this beautiful black cat is a happy black cat!
Share With Cat Parents and Cat Lovers!