The Most Unusual Adorable Friendship of Cat and Lynx in Zoo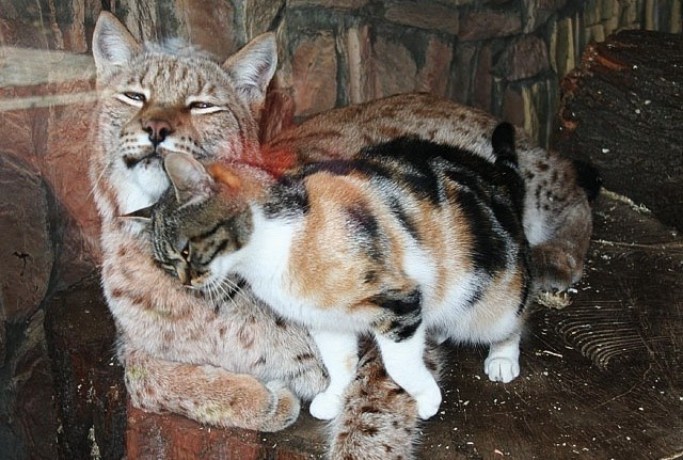 A hungry stray calico cat was looking for food, when it came to an enclosure with a lynx at St. Petersburg Zoo in Russia. Hard to believe what happened next.
The cat and the lynx became true friends. The kitty gets warmth and care from the lynx. They look like a true cat family.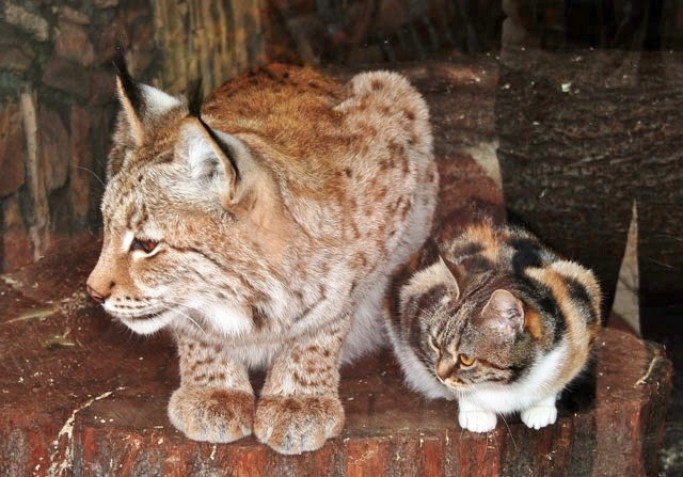 Watch this adorable, amazing, and unusual friendship between a domestic and wild cat:
Share With Cat Parents and Cat Lovers!
Tagged adorable, animals, bond, calico, cat, friendship, lynx, Russia, St. Petersburg, story, unusual, video, wild, zoo