Cat Therapy Time – (The Cutest Cat Video) This Cute Orange-White Kitten Will Melt Your Heart!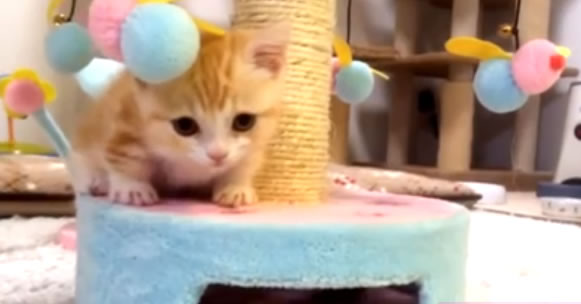 Having a rainy day? Or just want a positive distraction to recharge your batteries? It's Cat Therapy Time!
Our today's therapy cat is the cutest orange-white kitten making first steps in the cat world. Watching her reminded me my childhood feelings – a sunny blue sky, amazed by everything, being a cute sunshine for others.
Watch a video of this cute orange-white kitten who will melt your heart!
Cat Therapy
Share with us in comments below – How do cats help people?
Share With Cat Parents and Cat Lovers!
Tagged Cat Therapy Time, cute, kitten, orange, therapy, video, white