Cat Lovers' Home: Kawaii Nekoashi Cat Socks. The Cutest Cat Socks For Tables And Chairs!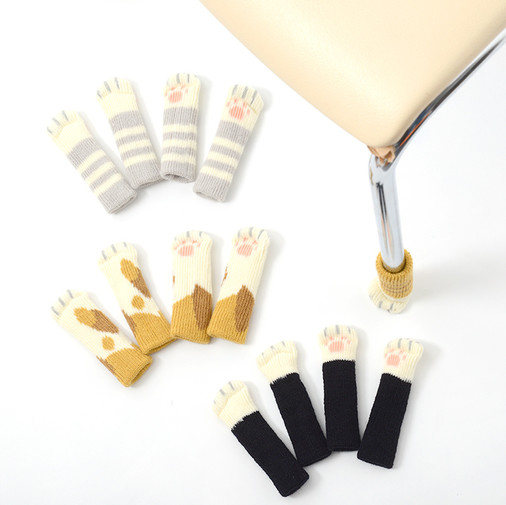 Cat lovers rejoice! It's not only you who can wear adorable cat socks, now your table and chairs can do too! Once I thought I have seen it all, these cute cat socks rocked my cat loving soul.
Only imagine sitting at a table, when both you and the table have cat socks on! That's something new for your cat-themed room design.
A Japanese design company Toyo Case created Nekoashi socks for every cat lover's home.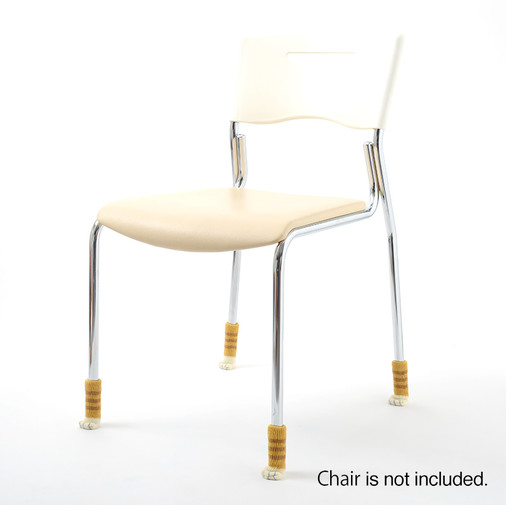 These kawaii cat socks will not only turn any table and chair in your living and dining room into cat-themed furniture, but will also protect your floors from scratches.
That's not talking about your friends' face expression and a smile on your face every morning when you see your home furniture dressed into kitty legs.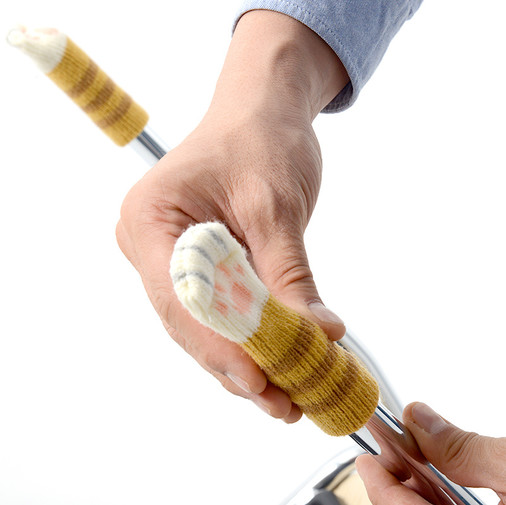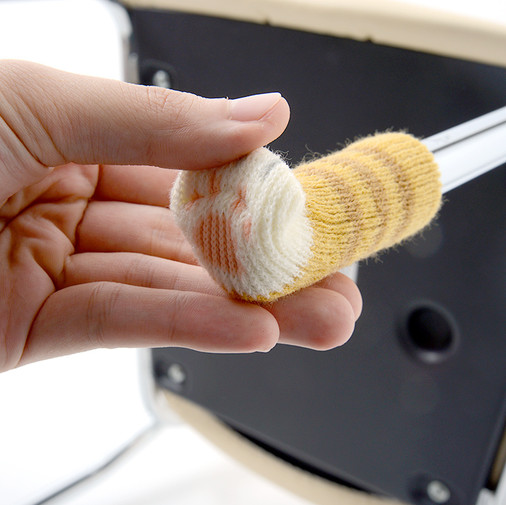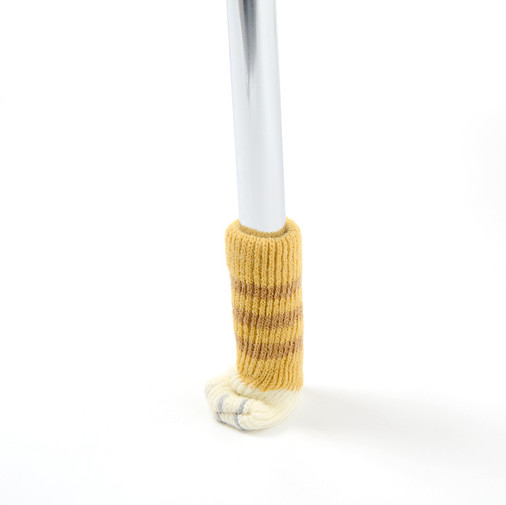 The adorable Nekoashi cat socks with paws come in various colours. Each sock colour has its own name! Which one would you choose?
"Mike" Calico socks: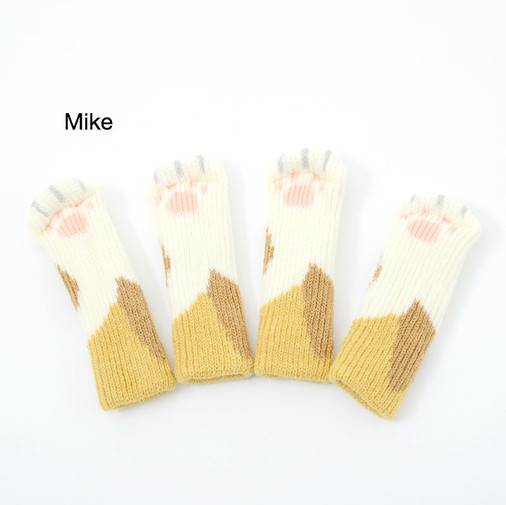 "Sabatora" Silver Tabby: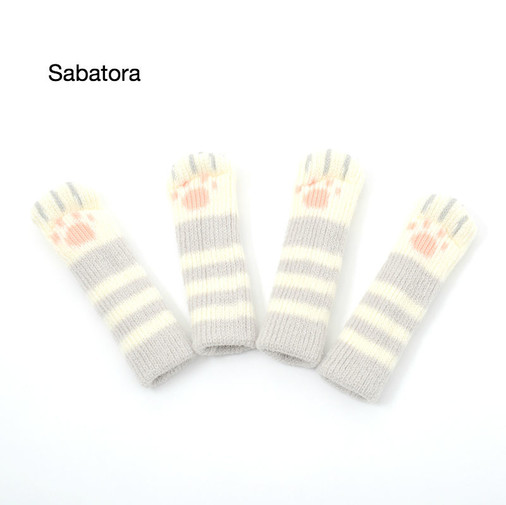 "Chatora" Brown Tabby: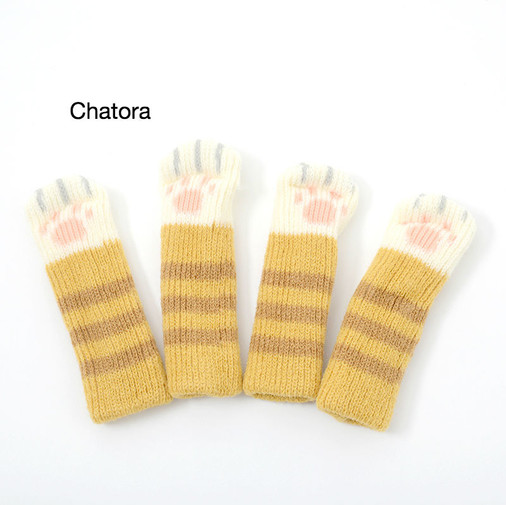 "Kutsushita" Cat Socks: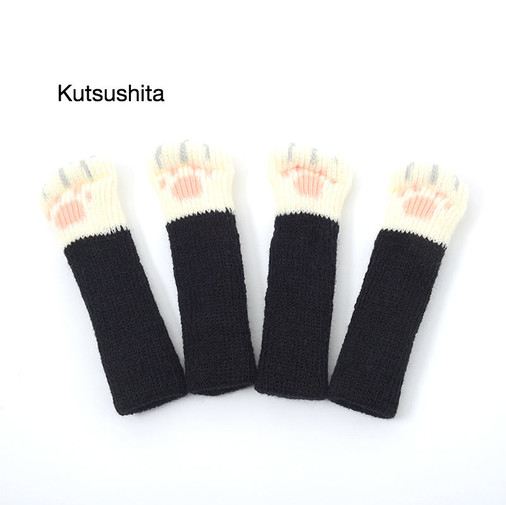 Tokyo Otaku Mode shop sells these socks. They are currently available for pre-order and are expected to be released in August 2015.
I wonder how many pairs a true cat lover would order, as these cute cat socks come as a set of four and are not that expensive at all!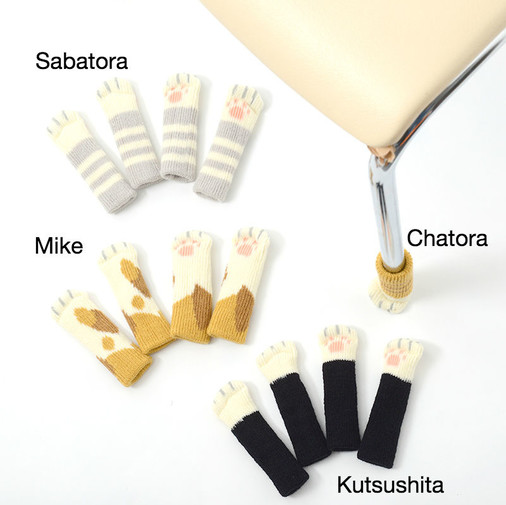 Which cat sock colour would you choose to catify your furniture?
xox Natalie
Ms Cat, Cat Mum, Editor-in-Chief at Ozzi Cat – Australian National Cat Magazine.
Special and Special Needs Cats Ambassador.
Share With Cat Parents and Cat Lovers!
Tagged cat-themed, catify, chair, cute, dining room, for cat lover, furniture, home, Japan, kawaii, living room, Nekoashi, paw, product, socks, table, Tokyo Otaku Mode, Toyo Case