Cat Blog: The Horror Cats – Cats in Horror Movies, Not Only Black Cats
You might be a lover or hater of horror movies, but as a cat person you gravitate to "all things cat". While there are many cats in movies that make us laugh or cry, it appears to be enough cats in horror movies. I personally don't remember any cat in a horror movie. Do you? Here is a cat blog about cats in horror movies.
Started in April 2011 this cat blog impresses with a great work they've done. A great collection of cats filmed in horror movies. The blog even won the "Best Movie Element Blog Award Nominee 2013″.
A cat that is a main character in the movie, a cat that is filmed as a back scene – they all are there.
I could not imagine there were so many horror movies out there. More, I could not imagine lots of cats were featured in horror movies.
When I see a cat in a scary movie, I have a double feeling – my human part says "Something will happen, it's a scary movie at last!" My cat lover's part says "Nah, nothing bad will happen, look, it's a cat out there!"
I love seeing cats in movies, it makes my heart smile and melt. But I did not realise there were so many cats filmed in horror movies! "The Horror Cats" cat blog helped with that.
Here are some cats from famous horror movies. Do you recall seeing any of these cats?
Black Cat Pluto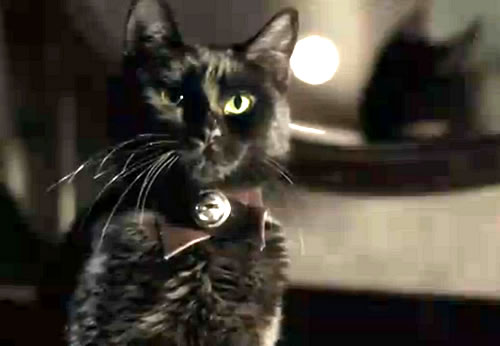 The black cat Pluto from the "The Black Cat" movie. The movie features the writer Edgar Allan Poe struggling with alcoholism, writers block and tormented by his wife's black cat Pluto. The horror turns out to be a dream and the black cat Pluto is not harmed in any way.
Cat Orangey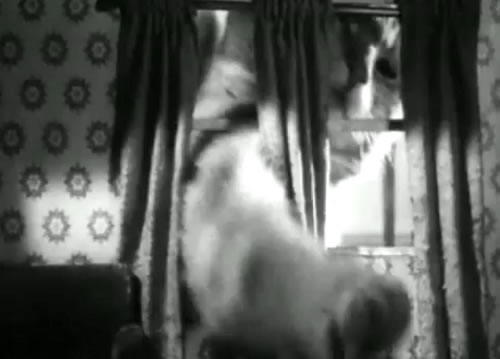 The cat Orangey was filmed in a few movies. In "The Incredible Shrinking Man" the cat tries to catch Scott Carey, his human, when Scott starts shrinking after being exposed to radiation.
Cat Kitty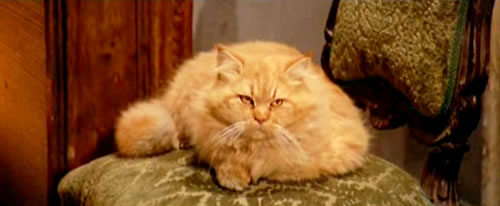 Apart from witnessing a terror happening to the family in the "Seven Deaths in the Cat's Eye" movie, a cat called Kitty is no different to any other cat. Kitty loves comfy chairs and sitting in front of the fire. Kitty is so overwhelmed by seeing the funeral of her beloved human, that she jumps on the coffin.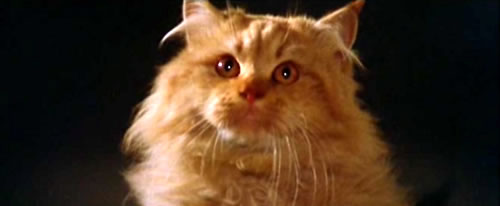 Find more cats in horror movies on "The Horror Cats" blog:
https://www.facebook.com/TheHorrorCats
(tell them they've been featured on our Aussie cat blog!)
http://www.twitter.com/TheHorrorCats
http://horrorcats.blogspot.com.au/
Cats in movies – Do you remember any?
Post in comments.
Share With Cat Parents and Cat Lovers!