Want Your Cat to Star in a Movie? (Expression of Interest)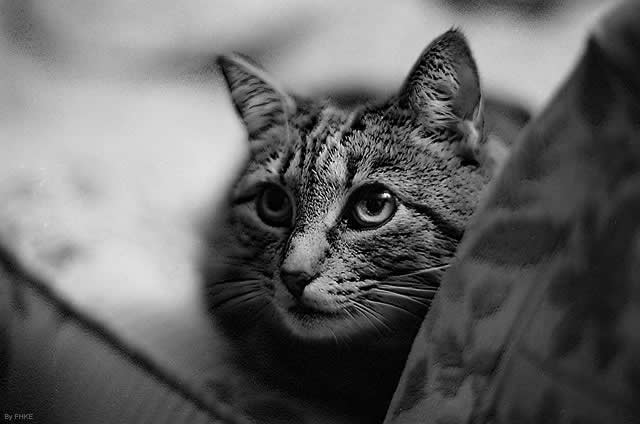 A group of RMIT students from the Photography faculty is shooting a short 30 seconds movie about importance of adopting cats from shelters. Guys picked this topic as their assignment to raise social awareness about shelter cats. Isn't that fantastic?
So, do you want your cat to be a star in the short movie?
What Is It?
One of the movie producers is Olya, the Ozzi Cat contributor and supporter, amazing cat mum who loves cats. Olya was helping out at one of Adoption Days in Geelong and would like to continue supporting shelter cats further in her career.
Guys are looking for a nice looking cat who can star in the movie. The filming will take place in Melbourne CBD and should not take long. You will just need to bring a cat to the place the movie will be filmed at.
What The Cat Will Need To Do?
The cat just needs to be him- or herself and just sit in a carrier. The carrier will be provided at the venue for the period of filming.
See Your Cat A Star?
If so, this is what is needed then:
You and your cat will need to be available on a week day (as it's more likely that the filming will be on a week day)
You will need to drive the cat to the venue. The venue is in Melbourne CBD.
Ideally, you live in CBD or very close to it. (Just to reduce the cat's stress from the trip)
The exact filming date, time, and the venue address will be advised separately closer to the date
Please note, no monetary award is offered for this opportunity. Still, how awesome would that be to have your cat filmed? We will try to obtain a permission to get the movie published on the Ozzi Cat web site to feature your cat starring in an important movie that raises awareness about adopting cats from shelters.
Interested? Express Your Interest
If you are interested in this opportunity, then send us a message via Contact form:
Enter a "Cat movie" in the message so we know you are interested in this cat movie opportunity. Also include:
1) Suburb you live in,
2) Are you available any time during a day? On any week day? On a weekend?
3) Your contact number or any other way we can contact you.
If you have questions, please include.
(Your details are secure with us and will not be passed to anyone. We may pass your contact details to Olya, the movie director, so she can advice on further details if your cat is selected.)
The selected cat owner will be contacted further.
(I'm already jealous as I'd love to see my cats starring in any movie!)
Share with friends as they might be interested!
Share With Cat Parents and Cat Lovers!
Tagged Australia, Melbourne, movie, star, starring, Victoria