The Saddest Special Needs Cat Found Home! (Meet Rising Cat Celebrity Star)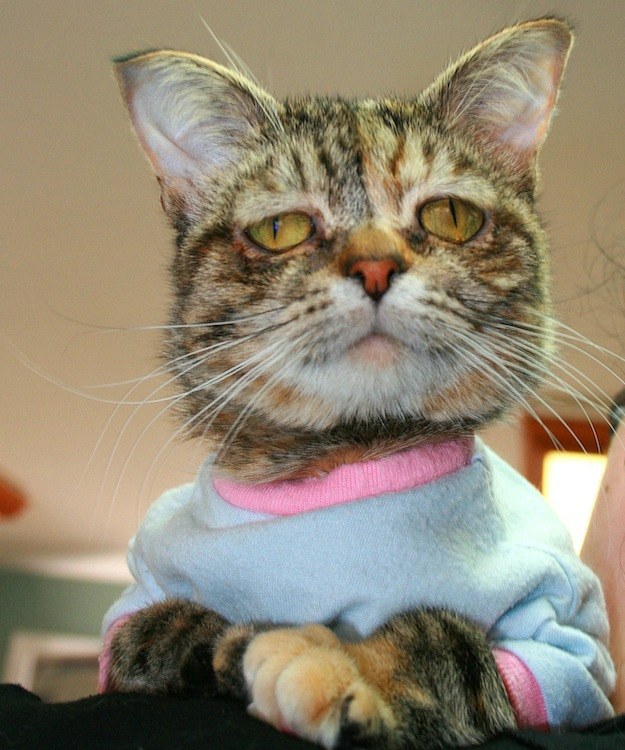 Fantastic news for cat loving hearts – the special needs cat Tucker has found the best loving home.
When Examiner ran a story of a special needs cat Tucker who were looking for a forever home, I had no doubts that she would find it very quickly.
Adorable kitty was surrendered to the Purrfect Pals shelter in Washington State, USA, by her owners who could no longer look after her.
Purrfect Pals is a fantastic group of people that focuses on special needs cats, senior cats, and the cats who might have difficulty with finding a home due to medical or behavioural issues.
The cat's story went around the globe, with many people including our Australian cat loving readers, wanting to adopt the cat.
Tucker the cat looks sad because of her genetic abnormalities related to her joints.
An auto-immune disease makes the kitty's skin thin and easy to bruise.
Tucker wears t-shirts to protect her skin from damaging. She likes children, sitting on a lap, and playing with toys.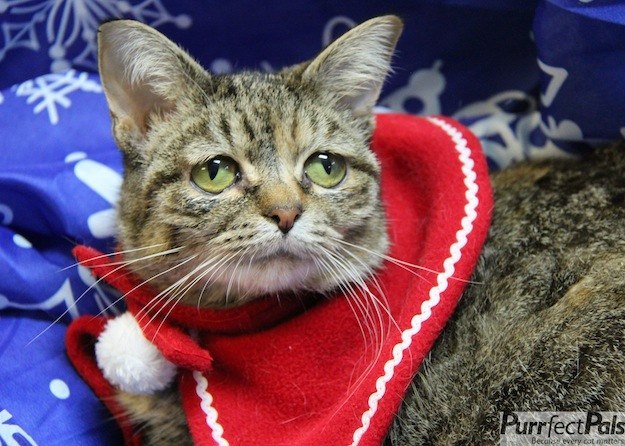 "I'm NOT a cat person, but damned if I don't want to love Tucker until the end of time!", said one cat lover, who expressed emotions of many.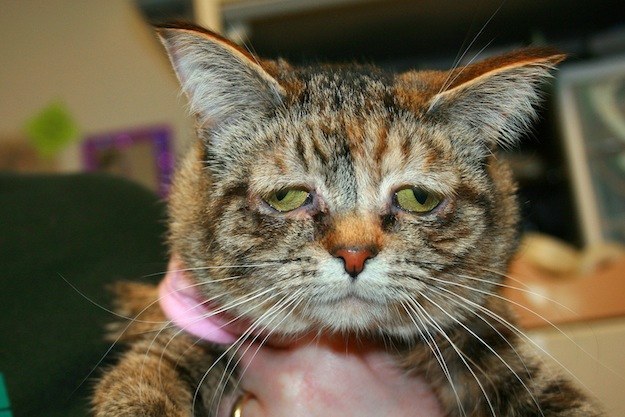 A happy tail! The special needs cat Tucker has been adopted to a very special home.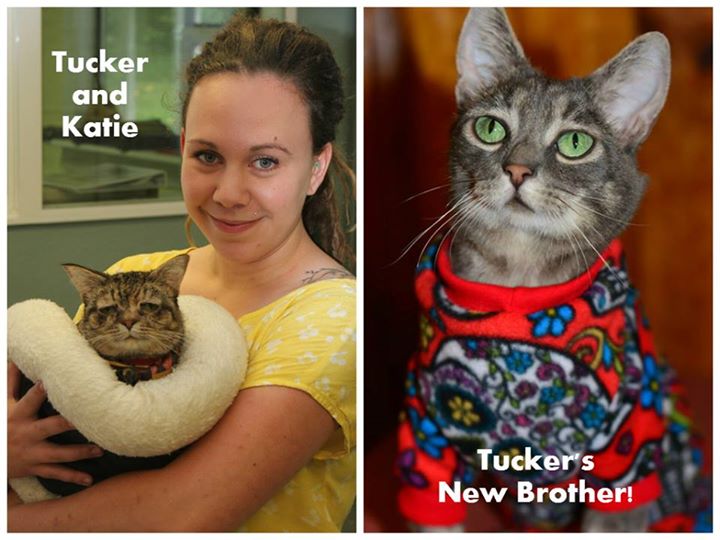 Purrfect Pals said they had to choose among many wonderful people, but one family looked like the best fit.
Katie, a vet clinic worker, already has a special needs cat, Poe.
Poe is very similar to Tucker – "his skin bruises and tears very easily and he also has similar leg deformities", says Purrfect Pals.
Katie's home is already adapted for caring for such a special cat.
Tucker found not only her new family, but a brother.
"We couldn't dream of a better match for Tucker! Tucker is now on her way home to meet her new dad and brother and we can't wait to hear updates!"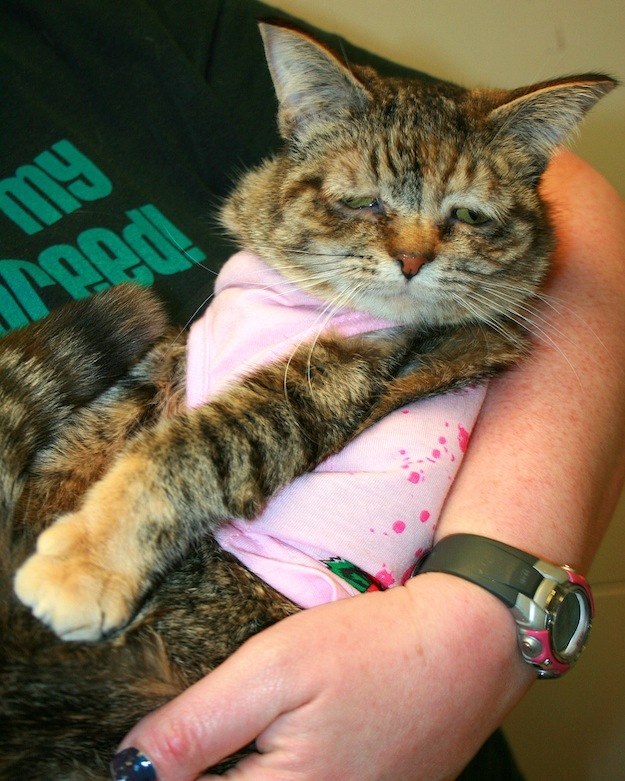 Tucker's got a personal Facebook page. Visit the lovely fur baby and tell Ozzi Cat Magazine sent you! https://www.facebook.com/TuckerSadCat
Share With Cat Parents and Cat Lovers!
Tagged celebrity, disease, famous, joints, Purrfect Pals, saddest, shelter, special needs, star, Tucker, USA, Washington